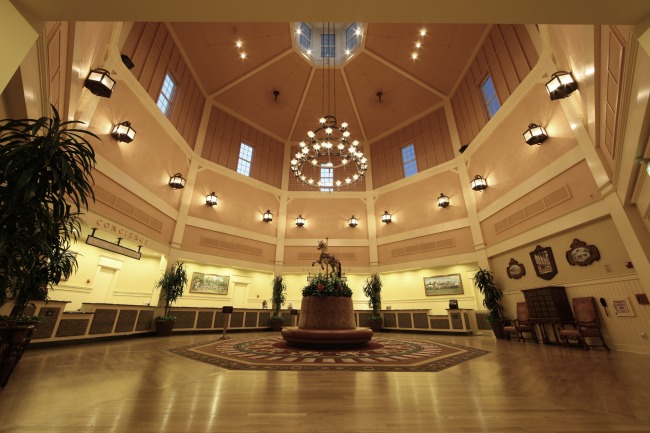 Inspired by historic Saratoga Springs—a late-1800s' New York retreat famous for its spas and horse racing—this charming, Victorian-style Resort hotel is nestled between rolling golf course greens and the shimmering Village Lake. Delight in stately Studios and multi-bedroom Villas, dazzling pools and a spa.
Recreation
At Disney's Saratoga Springs Resort & Spa, there are five pools (that's right, 5!) for you and your family to enjoy. The High Rock Spring Pool features gushing waterfalls, a zero-depth entry similar to a beach, and a 128-foot-long waterslide. Nearby are 2 whirlpool spas for you to enjoy.
The Paddock Pool has a massive146-foot-long waterslide that you can slide down from atop a water tower. This pool also has a zero-depth entry and a nearby horseshoe-shaped whirlpool spa. Nearby is The Paddock Grill. Open from7:30am – 9pm, this quick-service dining option has quick and delicious bites such as sandwiches, cheeseburgers, fish, and more.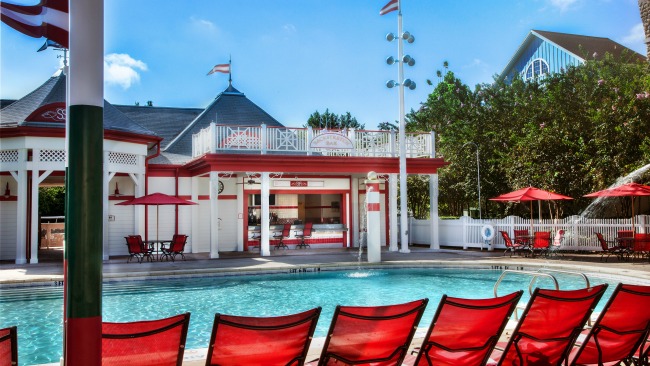 Three leisure pools are located at the Treehouse Villas, Congress Park, and The Grandstand and they each have their own whirlpool spa.
Saratoga Springs is home to endlessactivities such as movies under the stars, campfire activities, bike rentals, fishing, golfing, and a community hall where you can play ping-pong, foosball, rent DVDs, board games, and more!
Senses – A Disney Spa at Saratoga Springs
Senses is a full service spa and health club where you can relax and rejuvenate your mind and body in a calming environment that draws inspiration from the American countryside. Some of their spa services include massage therapies, facial treatments, body therapies and wraps, and more!
A 24-hour fitness center is also available for you to keep fit even while on vacation.
Dining
The Turf Club Bar & Grill is nestled alongside the Lake Buena Vista Golf Course and is the perfect place to enjoy a meal after a round of golf or a day at the parks. This dimly-lit, sophisticated restaurant surrounds you with vintage equestrian memorabilia and a beautiful view of the golf course and Disney Springs. Here you can enjoy a cocktail and a round of pool in their lounge before your hearty meal of American classics like prime rib or oven-roasted lamb.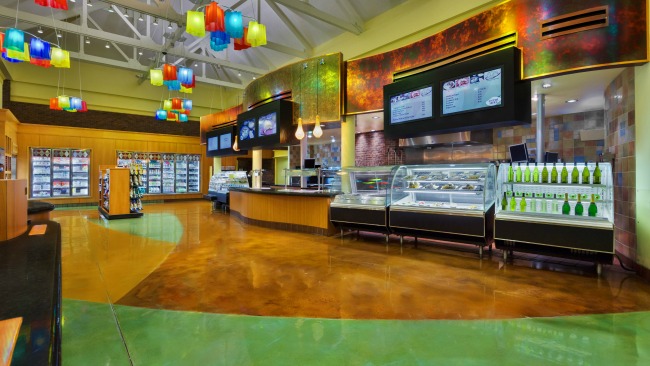 The Artist's Palette Restaurant is a quick-service restaurant open from 7am – 11pm where you can grab breakfast, lunch, and dinner. Featuring grourmet sandwiches, soups, salads, and grab 'n' go items, be sure to stop by any time of the day for mouth-watering meal.
The Backstretch Pool Bar serves up refreshing beverages, non-alcoholic and alcoholic, and a selection of poolside snacks and sandwiches from 12:30pm – 6pm.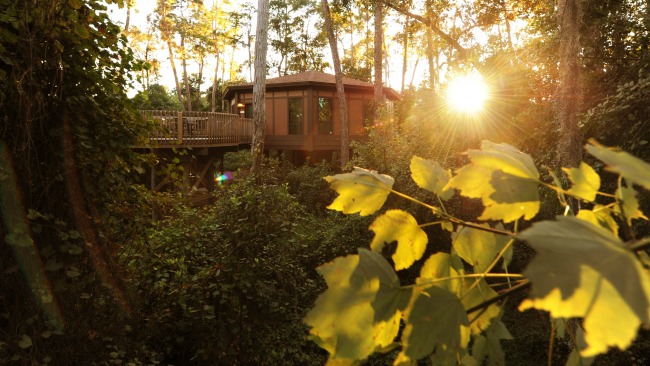 Transportation
Disney's complimentary bus system is available to take you from the resort to all the theme parks, water parks, and Disney Springs. You can also get to Disney Springs from the water taxi. One boat launch is located by the Treehouse Villas and the second is near The Turf Club Bar and Grill.
Disney's Saratoga Springs Resort and Spa takes you back to the charming Victorian age of New York. For more information about this resort and booking your next Disney vacation, visit us online today! We are your concierge to the magic and much more!