Mickey's Not-So-Scary Halloween Party is a Halloween-themed special event held on select dates in Magic Kingdom theme park. Purchase of an additional event admission ticket is required to attend Mickey's Not-So-Scary Halloween Party.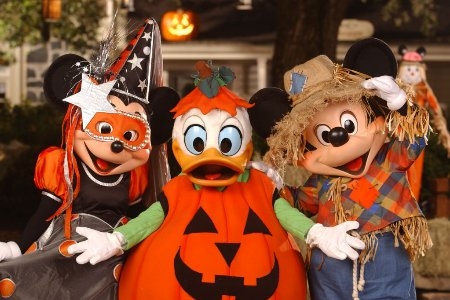 During Mickey's Not-So-Scary Halloween Party, Guests of all ages are encouraged to dress up in their favorite Halloween costumes. Even better, you can collect delicious candy as you trick-or-treat around Magic Kingdom theme park.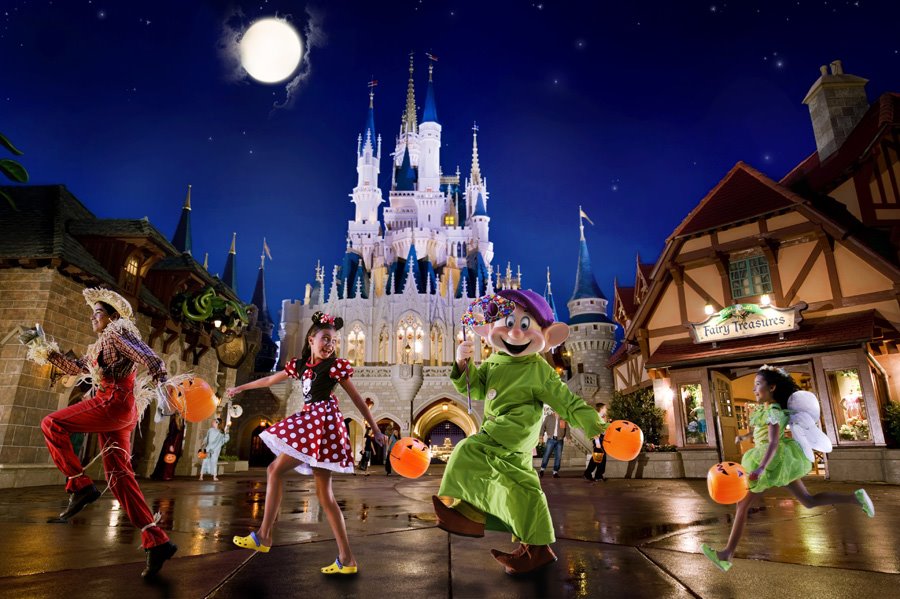 In addition to many favorite Disney attractions, Mickey's Not-So-Scary Halloween Party is filled with special entertainment, including:
Mickey's "Boo-to-You" Halloween Parade – including Disney Characters and the stars of the Haunted Mansion attraction. The parade begins with a spook-tacular ride by the Headless Horseman. Parade run at 8:15 pm and 10:30 pm
Happy HalloWishes – a spectacular fireworks show where the Disney Villains go trick-or-treating in the sky. Fireworks are at 9:30 pm
Many favorite Disney Characters and Disney Villains in special Halloween costumes.
Special lighting, music and theming effects transforms special areas of Magic Kingdom theme park into happy haunted hollows.
The tone of the event is, well, "Not-So-Scary", and is appropriate for children of all ages.
Dates and Times for 2013
September: 10, 13, 17, 20, 24, 27 & 29, 2013
October: 3, 4, 6, 10, 11, 14, 17, 18, 20, 22, 24, 25, 27, 29 & 31, 2013
November: 1, 2013
Hours: 7:00 pm – midnight
What is your favorite Halloween memory from Walt Disney World?