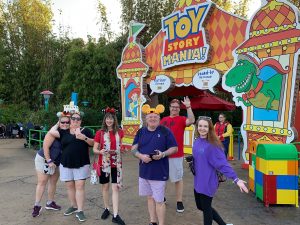 Toy Story Land is the newest land to be added to the Walt Disney World Resort! This new land completely immerses you into Andy's backyard! Every detail of this land has been designed to make you feel scaled to the size of a toy yourself! Toy Story Land is home to three attractions, two of which just debuted with the land's opening!
Toy Story Mania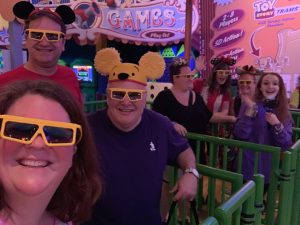 Toy Story Mania has been around at Hollywood Studios for several years and is loved by so many Disney Park-goers! Now with the opening of Toy Story Land, Toy Story Mania has been rerouted into the new land! This 3-D interactive ride takes you through a variety of carnival scenes featuring favorite midway games. Using your toy blaster you get to actually aim at targets and earn points! One scene you are throwing darts at balloons, the next you are throwing rings at those little green aliens! This attraction is so interactive and it is fun to compete against your friends and family to see who will get the best score!
Alien Swirling Saucers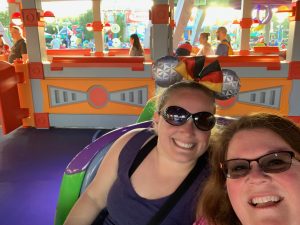 The Alien Swirling Saucers attraction is one of the brand-new attractions to open along with the opening of Toy Story Land. This attraction is an adorable whip style ride featuring those lovable little green aliens, and of course… THE CLAW! As you spin and whip around in your rocket you will hear some of your favorite Toy Story songs played in a techno style!
Slinky Dog Dash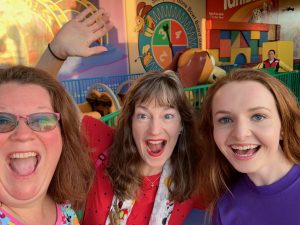 Slinky Dog Dash also made its debut along with the opening of Toy Story Land! This attraction has become an instant fan-favorite with guests! This family-friendly roller coaster looks as though Andy has crafted it himself using a dash and dodge coaster set and then attached Slinky Dog! This coaster is vibrant and filled with child-like wonder! You can ride it again and again and find new details!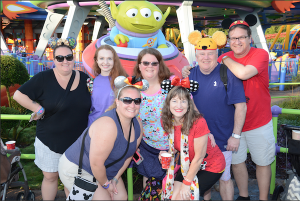 In addition to these great new attractions, Toy Story Land is also home to new entertainment offerings and character meet and greet opportunities! With all the exciting new things to see and do in Toy Story Land it is safe to say that this brand-new land has been extremely popular with Disney guests! Since the land's opening the attractions have consistently had long wait times. Fastpasses for the Toy Story Land attractions are extremely hard to achieve even for those staying on-property with the 60-day out booking window. Your Kingdom Magic Vacations Travel Planner is always happy to help you try to score one of these coveted Fastpasses as soon as your booking window opens, but it can never be guaranteed due to these attraction's popularity. Everyone wants to experience what Toy Story Land has to offer! However, we have some exciting news about how you can guarantee to enjoy everything in Toy Story Land and take in the new attractions with practically no crowds what so ever!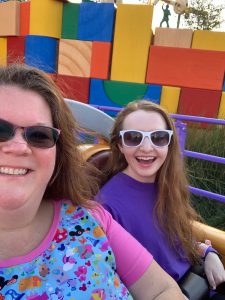 Early Morning Magic
Disney has recently added a new hard-ticketed event, Early Morning Magic in Toy Story Land! When purchasing a ticket to this special early morning event you get to go into Toy Story Land an hour and a half before the park opens and regular day guests are allowed in! Disney only sells a limited amount of tickets to each event, this way participants get to experience Toy Story Land with EXTREMELY LOW crowd levels! The event also includes a wonderful breakfast which features a selection of entrees as well as a buffet-style breakfast, all included with your ticket!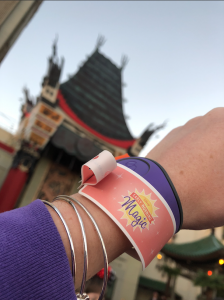 Some of our awesome Kingdom Magic Vacation's Travel Planners and I recently attended Early Morning Magic in Toy Story Land for ourselves! We had the best time and all agreed that this experience is a wonderful value for the experience that you get! We were able to do every attraction in Toy Story Land multiple times! With less crowds, we were able to take in all of the details that can be found in Toy Story Land! We also enjoyed an awesome breakfast that was included in our ticket! All around we had the best time together! You feel like true VIPs getting exclusive access to Disney World's most popular experiences!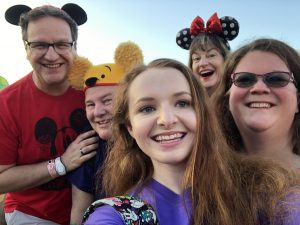 You can enter the park at 7:00 and enter Toy Story Land itself at 7:30. With this event you get to enjoy being among the only people in Toy Story land from 7:30 – 9:00. Breakfast is served from 7:00 to 10:00. Our best advice that we found was to go to Toy Story Land first and spend the full amount of time in the land until regular day guests get to come in at 9:00. Then at 9:00 breakfast is still served for another hour so you can use this time to go eat and not feel like you are rushing through your meal.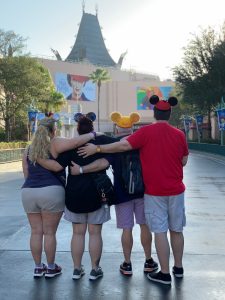 We arrived to Hollywood Studios bright and early! We were able to enter the park a little before 7:00. We took our time to enjoy a very empty Hollywood Boulevard, a very rare sight to behold! We took a lot of awesome pictures with the help of some very fun cast members! They even took some selfies!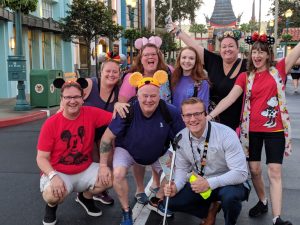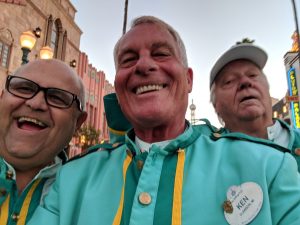 Once 7:00 hit, Cast Members were directing that we could head to the Backlot Express to start enjoying breakfast or wait by the Chinese Theatre to be allowed into Toy Story land at 7:30. If you remember our tip to spend the full time in Toy Story Land first, then I'm sure you can guess that is just what we did! We headed to the waiting area to get into the land and they actually let us in at exactly 7:17 rather than waiting until 7:30. Another reason to head to the land first!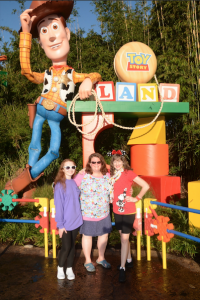 Once in the land we went straight back to Slinky Dog Dash, the attraction we all were anticipating the most! After our first ride on Slinky we got straight back in line and by 7:30 we were already riding Slinky Dog Dash for the second time! Both times we didn't even stop walking through the cue line the entire time! We were able to walk straight to the loading dock every time!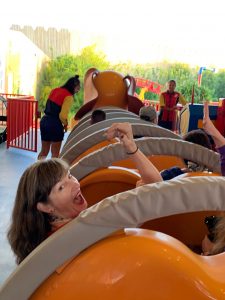 After our second time on Slinky Dog we then walked around the land taking in the many wonderful details! We also took tons of photos with no one in the background! The area was empty!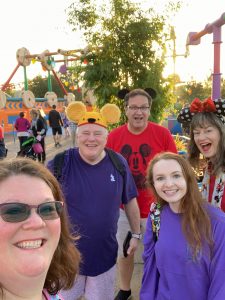 Next, we headed to Alien Swirling Saucers! Just like with our experience at Slinky Dog we walked right to the loading area with NO WAIT!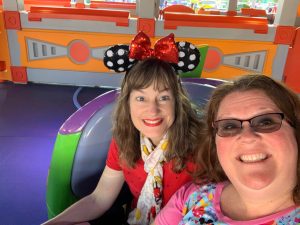 After Alien Swirling Saucers, we road Toy Story Mania! We had a blast all competing to see who would get the best score!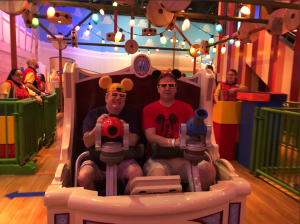 After our ride, we stopped off in the rides exit area to take photos next to the popsicle stick wall and the checkerboard wall! These are both popular Instagram spots! With the limited crowds, we were able to take our time and snap a lot of photos!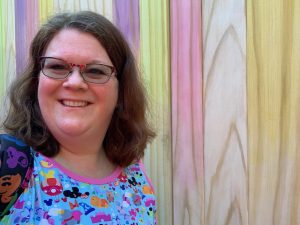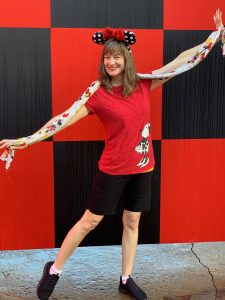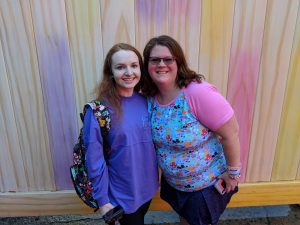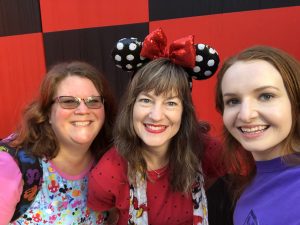 Next, we did a character meet and greet with Buzz Lightyear! No one was in line to see him and we were able to just walk right up! We got a big group shot with him as well as everyone in our party got their own pictures with Buzz! Since we were the only guests at the meet and greet at the time, Buzz was really able to take his time with us and it made for a very special experience!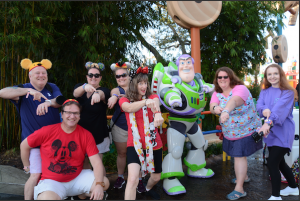 Our Travel Planner Karen even asked Buzz if he could switch into Spanish Mode and he proceeded to flamenco with her! It was such an incredible interaction! We got great photos and videos from the moment which you can see in our new YouTube video!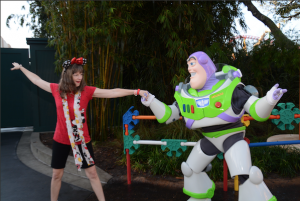 After meeting Buzz and taking more picture throughout the land we headed back to Slinky Dog dash and rode the attraction for our third time! After that ride, we hoped right back in line and rode Slinky Dog Dash a fourth time! Just like before we had no wait and walked straight to the front of the line!
As 9:00 neared we decided we wanted to do Alien Swirling Saucers again! We headed back over to Alien Swirling Saucers and rode it for our second time that day!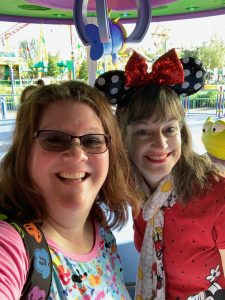 Once we were finished riding Alien Swirling Saucers it was 9:00 and day guests were now being let into Toy Story Land. We then made our way out of the land and over to the Backlot Express for our complimentary breakfast! With this meal, you get to order an entrée as well as enjoy a buffet style breakfast featuring pastries and fruit. We found out you can actually order as many entrees as you want all included, so you can try everything if you really wanted to! Fountain drinks, juices and coffee are also included.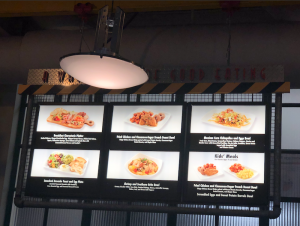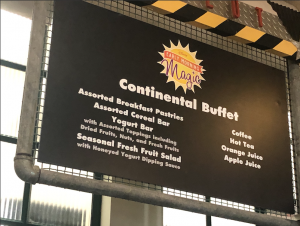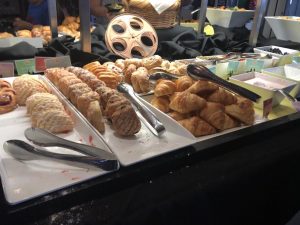 Our meal was incredible, I order the Avocado Smash Toast with a Baked Egg as well as the Fried Chicken and Doughnuts! Everything was delicious! The fact that this great meal is included in the price of your early Morning Magic Experience makes Early Morning Magic a great value!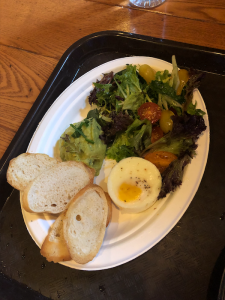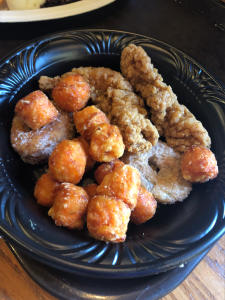 We all agreed that Early Morning Magic in Toy Story Land was so worth it! The experience of having the land practically to ourselves made us feel so special! This offering is a great way to avoid the crowds and hours of waiting so that you can get to truly experience and appreciate every aspect of Toy Story land!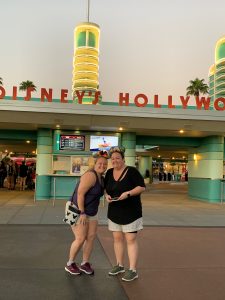 We filmed our experience during Early Morning Magic! Watch our new YouTube video to join us for the fun and all the laughs! Our Travel Planners love to work hard and play hard!
Featured Kingdom Magic Vacations Travel Planners:
Alyssa Maisano:
http://mustlovetravelgroup.com/alyssa/
Karen Holmes:
http://mustlovetravelgroup.com/karen/
Jennie Nowers:
http://mustlovetravelgroup.com/jennie/
Abbie Germann:
http://mustlovetravelgroup.com/abbie/
Bob Gervais:
http://mustlovetravelgroup.com/bob/
Stacy Solomon:
http://mustlovetravelgroup.com/ssolomon/
Contact our team to plan your next vacation to the Walt Disney World Resort or to whatever destination you are dreaming of traveling to next!