Traveling with kids doesn't have to be a daunting task. Proper prep is a parent's best friend when it comes to winging it with your little ones. Here are a few tips to help make your family's next flight smooth and tears-free.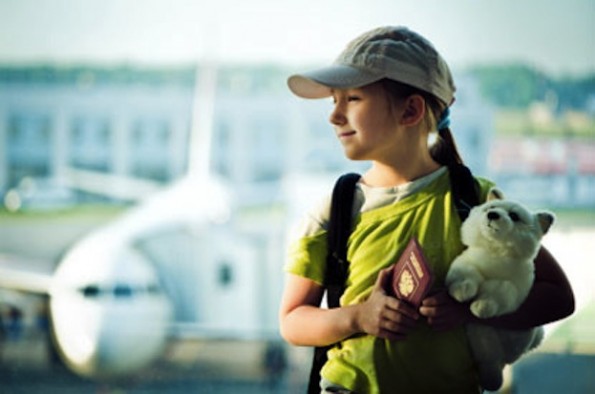 1. Time It Just Right. Try to get from point A to point B as quickly as possible. When booking your family's tickets avoid layovers, dodge delays and try to steer clear of airport crowds. Insider insights:
Friday is generally the busiest airport day. Saturday is the least busy.
July is the busiest travel month. February is usually the slowest.
Early morning flights tend to have the least amount of delays.
2. Pack a Busy Bag. Help your little ones pack their very own busy bags. Fill it with a variety of toys and activities to help keep them entertained on the plane. Your best bet? Toys that are quiet, compact, durable, mess-free, odorless and can be played with on their own. A mix of new toys and old favorites is a good idea too.
3. Arrive Early. Get to the airport with plenty of time to spare to avoid a family sprint to the gate. Check in online to save time, then use the curbside check-in for a quick luggage drop. Always make sure you're up on the latest security requirements – this will make getting through security much easier.
4. Keep On Rollin'. For extra mobility in the airport, don't hand over your stroller until you get to the gate. You can check it there, and once you land it will be waiting for you outside the plane door when you deplane.
5. Burn Baby Burn . Before hopping on that long haul flight, burn off extra energy. Create a quick scavenger with a list of items found in the terminal, play a few rounds of Simon Says or do some quick jumping jacks in the corner to wear the little ones out before boarding.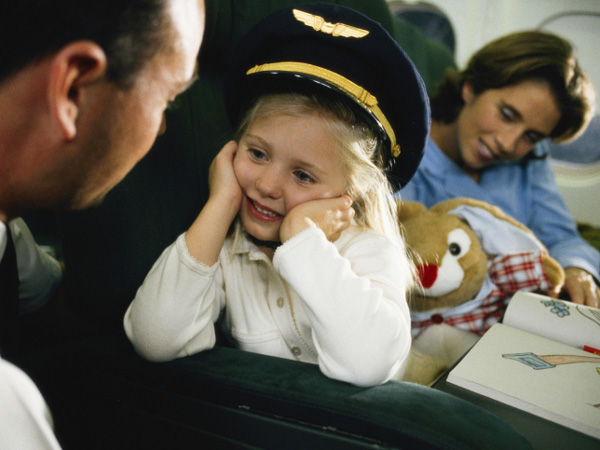 6. Surprise & Delight. Keep flying fun with surprise treats and unexpected entertainment. While the Busy Bag will help keep the little ones entertained for most of the trip, it's always good to have a few go-to tricks up your sleeve. Favorite snacks and a new toy or two are great back-ups in the case of Busy Bag failure.
Take-off Tip: Making funny faces, yawning and chewing gum are all great ways to relieve ear pressure at take-off and landing.
SOURCE – USA Today