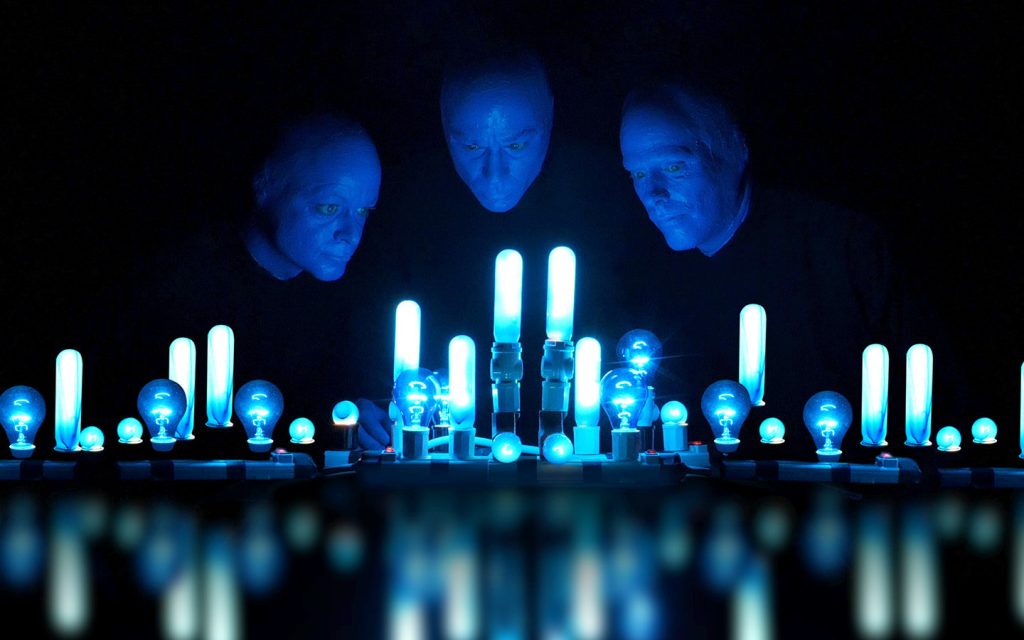 Blue Man Group at Universal CityWalk has once again partnered with Autism Speaks, the world's largest autism science and advocacy organization. Their third annual collaborative Blue Man Group performance will be on Saturday, December 9, 2017, at 6 p.m.
This performance will be "autism-friendly," creating a safe and welcoming environment for individuals and families affected by autism.
Every time Universal partners with Autism Speaks for this special performance, the cast and crew can't wait for the show to begin. The energy from the audience is so unique and everyone involved plays off of that energy. Some individuals with autism may be non-verbal, but it doesn't matter once our show starts because the Blue Men communicate without words.
It is so special to look out into the audience and witness people of all ages affected by autism connecting with the Blue Men and music in an environment where they're encouraged to be themselves and have fun.
Slight modifications will be made to the show including reducing sound and light levels at various moments during the performance and making earplugs available upon request. The Blue Men will limit the amount of direct audience interaction and keep their approach to the audience more subdued. Blue Man Group will also create calming environments in the theater's lobby for families seeking a break from the excitement.
The Universal Orlando Resort Autism Speaks performance is part of a national partnership between Blue Man Group and Autism Speaks, in which Blue Man Group pledges to host autism-friendly shows suitable for families in Boston, Chicago, Las Vegas, New York City and Orlando.