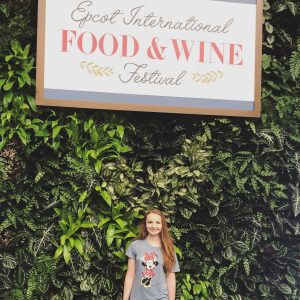 The Epcot International Food and Wine Festival is an event I look forward to every year at the Walt Disney World Resort! I vlogged my entire experience at this year's festival and I am excited to share my experience with you through a new video series on our Kingdom Magic Vacations YouTube channel! Be sure to subscribe to see the rest of this food and wine series as well as many other Disney and travel related videos!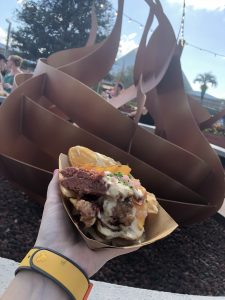 In part 1 you will see the beginning of our first day at the 2018 Epcot International Food and Wine Festival for this trip! We headed first to the Land pavilion to use our fastpass for the Living with the Land boat ride. While we were in the Land Pavilion we got to watch some of the Candy Sushi making! This is a brand new experience that is part of the festival this year! It is so cute! While riding Living with the Land we spotted some special displays in the attractions that were also part of the Food and Wine Festival! Next we tried our first market place of the Festival, Flavors from Fire! Spoiler alert! The item we tried here got a 5 out of 5 on my rating scale! Loved it! After trying our first festival item we made our way to the Festival Center!
The Festival Center serves as the hub for all things Food and Wine related! It is here that you can attend special demonstrations and cooking presentations. There is also a shop selling festival merchandise along with some other really cool walk-throughs and experiences. There are even some marketplaces inside the festival center this year such as Craft Beers and my favorite the brand new Shimmering Sips Mimosa Bar! I tried the Key Lime Mimosa! I am so excited to share my experience with you through video!
Stay tuned for part 2! The Food and Wine Festival runs through November 12th this year! To plan your next visit to the Walt Disney World Resort contact our knowledgeable team at Kingdom Magic Vacations!