As the sun sets, gather your friends for some peace, love and rockin' tunes from the '50s through the '90s at these weekend performances.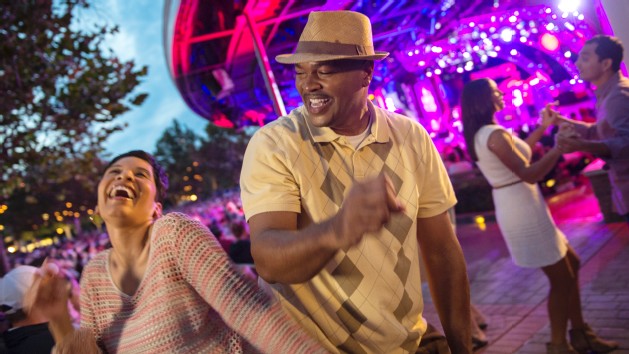 ∙ April 5-7  The Turtles featuring Flo & Eddie "Happy Together"
∙ April 12-14 Paul Revere & The Raiders "Good Thing"
∙ April 19-21  NEW! Village People "Y.M.C.A."
∙ April 26-28  The Orchestra featuring former members of ELO and ELO Part II "Don't Bring Me Down"
∙ May 3-5  NEW! Tommy Roe "DIZZY"
∙ May 10-12  Herman's Hermits starring Peter Noone "I'm Henry the VIII, I Am"
∙ May 17-19  Starship starring Mickey Thomas "We Built this City"
Flower Power performances are included with Epcot admission.