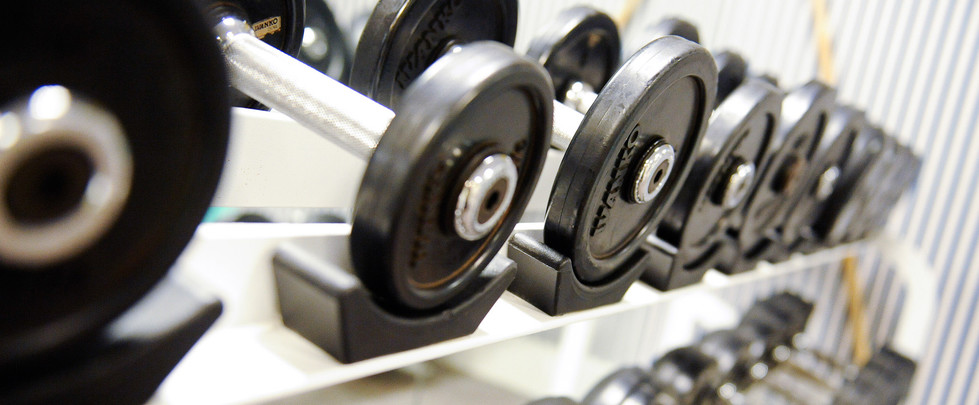 Stay fit at Mikimiki Fitness Center, the state-of-the-art health club at Aulani. Pump some iron, take a spin on our cardio equipment or treat your body to a yoga class.
From energizing group exercises to intense one-on-one training, you'll discover a variety of options to fit your unique fitness needs.
Fitness Facility and Equipment
Open 24 hours a day, this 2,000-square-foot fitness facility is fully equipped—and designed with your wellness in mind—featuring:
Life Fitness cardiovascular and strength training equipment
A Kinesis machine
Free weights
A stretching area
Simply use your Resort Key Card to access the fitness center.
Aulani Guests ages 14 and up may use the fitness center at no additional charge for the duration of their stay. A parent or legal guardian is required to accompany guests who are 17 years of age or younger. If you are not staying at the Resort, the purchase of a spa treatment includes use of the fitness center for the day of the treatment (does not include fitness classes).
Personal and Group Fitness Training
Our expert, certified trainers will customize a program to meet your specific fitness needs. Individuals, duets and groups welcomed. (Fee applies)
Sport-Specific Trainer Workouts
Take your fitness to the next level! Work out with a trainer who can help enhance your performance with a customized regimen. (Fee applies)
Fitness Classes
Choose from a variety of popular classes designed to spice up your fitness routine, including yoga, beach workouts, aquatic exercise and more. (Fee applies)