Disney Cruise Line is offering more home ports than ever before! With so many departure options, it's easier than ever to find an itinerary that suits your travel needs.
Look for a Disney Cruise Line home port near you and get ready for magical moments by land and by sea. With home ports from Barcelona, Spain to Vancouver, Canada and many cities in between, you'll discover an array of ways to embark on your next cruise adventure.
From Disney Cruise Line home ports, set sail to new ports of call—like Croatia, Turkey and Greece—and popular locales—like the Caribbean and Bahamas. Whether you're seeking international adventures or soothing tropical splendor, there's a spectacular experience for you and your loved ones.
Explore Disney Cruise Line home ports listed below and start planning for an unforgettable cruise vacation.
---
Copenhagen
With cobblestone streets, palaces, museums and gardens, Copenhagen is lovely to visit on a Disney Cruise Line European Cruise.
---
Dover
Discover a city close to London that features an enchanting fairytale ambiance with historical touches around every corner.
---
Galveston
Galveston, Texas is a Disney Cruise Line port of departure to the Western Caribbean and the Bahamas.
---
New York City
Chart a course from the Big Apple to the Bahamas, the Caribbean or the Canadian Coast on an exciting family adventure at sea.
---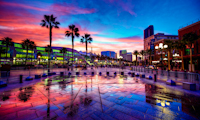 San Diego
Sunny San Diego offers famous beaches, dining, shopping, museums, a bustling harbor and one of the world's best-known zoos
---
San Juan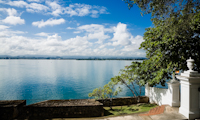 With its cobblestone streets, brightly colored buildings and a history that stretches back to the Conquistadors, San Juan is a popular tourist destination.
---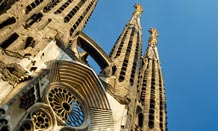 Barcelona
From Barcelona, Spain, embark on transatlantic adventures and magical moments on the Mediterranean. This is your starting point for world travel, including new ports like Athens, Ephesus, Dubrovnik, Mykonos and Venice.
---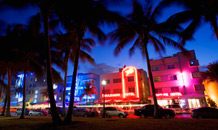 Miami
From bustling Miami, Florida, embark on breathtaking Bahamian beauty, unique Panamanian adventures, crystalline Caribbean waters and other special experiences.
---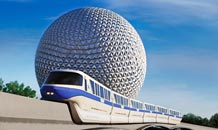 Port Canaveral
From Florida's Space Coast, embark on a Caribbean or Bahamian adventure. Plus, enjoy perfect proximity to Walt Disney World Resort, located just a short drive away.
---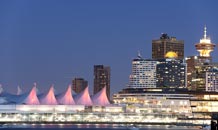 Vancouver
Vancouver is perfectly positioned between 2 very exciting cruise destinations on the West Coast. Cruise north to the Alaskan wilderness or cruise south to the lively city of Los Angeles.
---