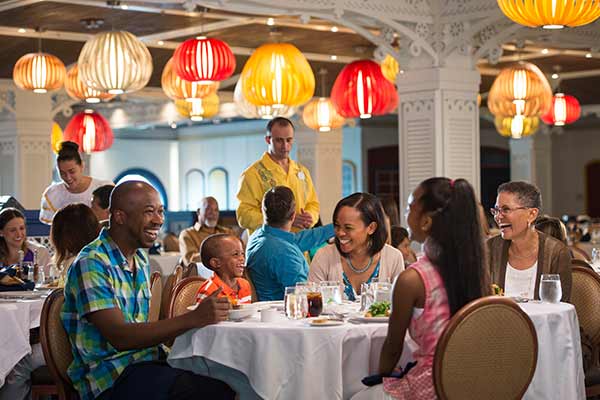 Dining aboard the Disney Magic is sure to satisfy the appetites of your entire family—thanks to fresh, expertly prepared dishes made available 24 hours a day. Featuring diverse menus, distinctly themed restaurants and Disney's innovative Rotational Dining system where you can enjoy a different restaurant every night of your cruise, Disney Cruise Line invites you to experience the finest dining at sea.
Disney Cruise Line Dining includes:
Main Dining
Casual Dining
Adult Exclusive Dining
Quick Service
Check your Meal Ticket (that can be found in your stateroom) in addition to the Personal Navigator—the Disney Cruise Line daily newsletter detailing all there is to see and do—for dining hours, bar hours and rotational dining evening attire.