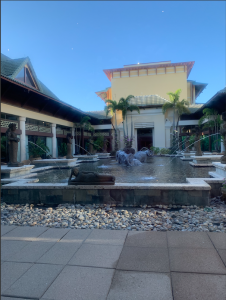 Last Week our Kingdom Magic Vacations team had the incredible opportunity of spending a day learning and exploring at the Universal Orlando Resort! We loved getting to have a hands-on experience as we checked out this amazing vacation destination!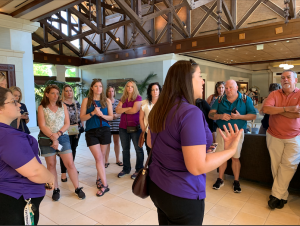 We were able to tour several of the on-site Universal Orlando hotels and today I am excited to share with you a tour of a room at Loews Royal Pacific Resort! Upon your arrival at Loews Royal Pacific Resort you will feel as thought you have been transported to a tropical island retreat.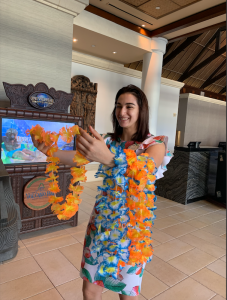 The theming and attention to detail in this property truly make you feel completely immersed in the island setting! Many of our Travel Planners actually remarked how the architecture in the main lobby reminded them of resort they toured on tropical islands such as Punta Cana.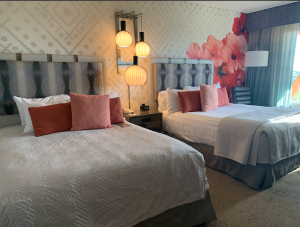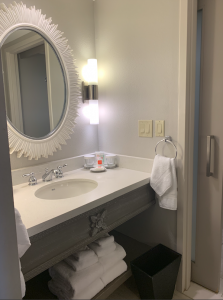 The rooms are a great size and feel fresh and contemporary while still incorporating those warm island touches. I loved the statement art of the massive tropical flowers on the wall behind the beds. You can join us on a tour of this beautiful room in our latest YouTube video!
Contact your Kingdom Magic Vacations Travel Planner today to plan your next visit to the Universal Orlando Resort or to any destination that you are dreaming of traveling to next!