Valentine's day is just around the corner! Are you looking for a getaway trip with your special someone? How about a trip to the Walt Disney World Resort?!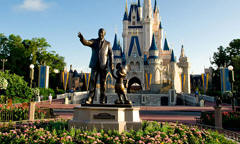 There are so many wonderful things for couples to do at the Walt Disney World Resort, from a romantic dinner to a unique experience you both will never forget, you are sure to find something that will make this Valentine's Day extra special!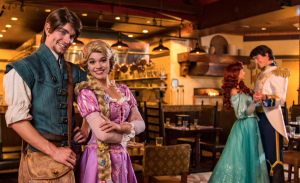 Dinner out!
It wouldn't be Valentine's Day without a dinner date! The Walt Disney World Resort is home to hundreds of restaurants and you are sure to find somewhere to fit the exact, atmosphere, cuisine and price point that you are looking for. Let's take a look at some of our personal favorite recommendations for a Disney Dinner date!
California Grill
This restaurant is my number 1 choice for best Disney World date night! The California Grill sits on the top floor of Disney's Contemporary Resort. The restaurant's interior is sleek and modern tying into the Contemporary vibe of the hotel. There is an onstage kitchen where world class chefs prepare your meal.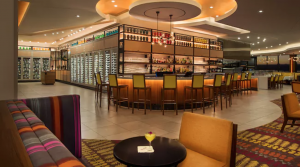 The menu offers something for everyone from Steaks, Seafood, and their famous Sushi.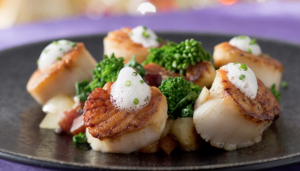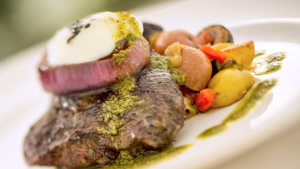 Not only is the food top-notch but the restaurants views are the best on all of Disney property. Out the massive glass windows framing in the California Grill you get a birds-eye view of the Seven Seas lagoon and the Magic Kingdom Park!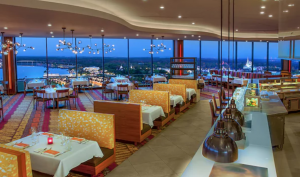 This is also the best place to watch the Magic Kingdom fireworks from one of the 4 rooftop observation decks. If you have dined at the California Grill at any point during a given day you can use your dinner receipt as your ticket for reentry to the restaurant just before fireworks!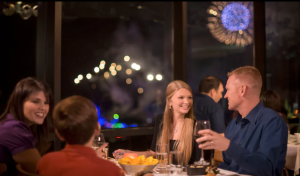 Narcoossee's
Narcoossee's sits right on the waterfront of the Seven Seas Lagoon at Disney's Grand Floridian Resort and Spa. Across the lagoon sits Cinderella's castle, the perfect atmosphere for the evening. The menu offers everything from steaks, lobster and delicious seafood.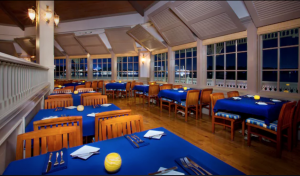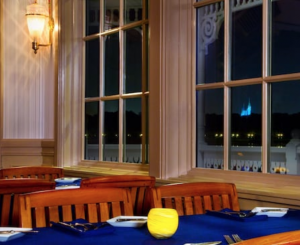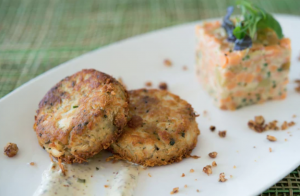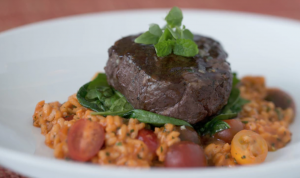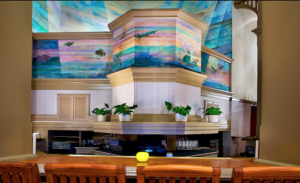 Take a Safari Adventure!
For the adventure-loving couple Animal Kingdom park is home to a unique experience that will bring you up close and personal with the wildlife on the Animal Kingdom Safari. Every day thousands of guests enjoy the popular Animal Kingdom Attraction Kilimanjaro safari. In this theme park attraction visitors board a safari jeep and tour over 43 acres of Disney's wildlife reserve.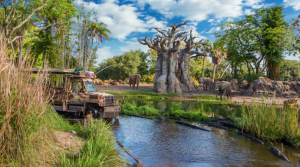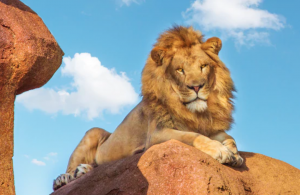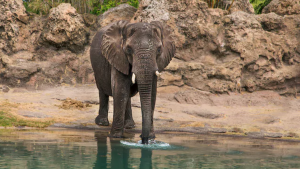 What many people don't know is that there is an exclusive experience called the 'Wild African Trek' where guest who purchase the tour get to hike through backstage areas of the reserve that are off limits to regular park guests. During the experience, you will get to fed the hippos, traverse rope bridges over top of the Nile Crocodiles and dine in a private cabana on the savanna.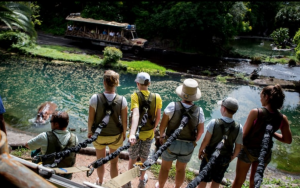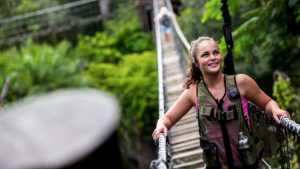 Fireworks Boat Cruise
For an intimate viewing of the famous Disney fireworks, couples can consider a fireworks cruise. Cruises are available leaving from the Polynesian and Grand Floridian resorts to view the Magic Kingdom Fireworks on Seven Seas lagoon, and also from Disney Yacht Club Resort to view the Epcot Illuminations fireworks up close and personal on the World Showcase lagoon.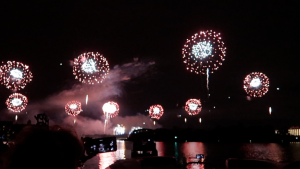 You will set out on your own private pontoon boat and your captain will first take you on a tour around the lake and give you Disney facts and history of the Disney property before docking for your special viewing of the fireworks show. To make the experience even more special for a romantic night you can add on packages of champagne or chocolate covered strawberries!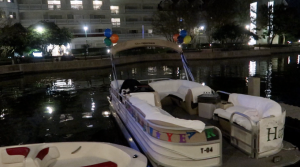 I hope you enjoyed our top picks for a special evening at Disney. There are so many more options for a romantic getaway experience at the Disney Parks. Depending on your likes, there is something for everyone, from golfing, spa services, carriage rides, fishing excursions, you name it, Disney World probably has it! Be sure to contact your Kingdom Magic Travel Planner to plan your next magical trip!