The Entertainment Capital of Orlando SM
Grab a quick snack. Relax over dinner. Mingle over cocktails. See a wild concert. Catch the latest movie. Dance the night away. You can do it all in one night. You can do it all in one place – Universal CityWalk®, Orlando's hottest spot for entertainment.
As popular with locals as it is with visitors, this 30-acre entertainment complex is Orlando's ideal destination for a night of family fun, a place to hang out with friends, or a romantic evening for couples. In addition to its nightclubs, restaurants, shops and cinemas, CityWalk is also host to a variety of concerts and special events throughout the year.
There's only ONE place with anything and everything you want to make your nights come alive – Universal CityWalk, The Entertainment Capital of Orlando.
---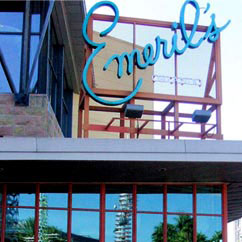 Whether you want to pick up a quick breakfast on the way to the theme parks, take in a light lunch, enjoy a gourmet dinner, or kick back with friends over late-night drinks, Universal CityWalk® offers a wide range of dining options from hot dogs to haute cuisine. You'll find fun themed restaurants that immerse you in the worlds of movies, music and sports. There are restaurants that take you to Italy, Central and South America, the Caribbean, and the Big Easy. From the aroma of freshly baked cinnamon rolls to the sizzle of a perfectly prepared steak, from All-American burgers 'n' fries to kung pao shrimp, we have something for every taste and appetite.
And oh yes…for those who can't last without their latte, we even have a Starbucks.
---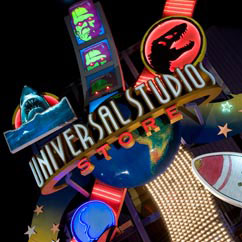 One of the best things about Universal CityWalk® is that you can take a bit of it home with you. CityWalk® offers a variety of shops and boutiques where you can pick up a souvenir for the folks back home or buy yourself something that you've always wanted.
There's stylish apparel to suit you from head to toe, whether you're looking for the latest fashions, novelty t-shirts, hats, sunglasses, jewelry or footwear. You'll find everything you need to surf the waves or skateboard down the street. You can shop for watches, handbags, and toys. Many of CityWalk's restaurants have their own merchandise areas as well, so you can stock up on official gear from the NBA, NASCAR® , Jimmy Buffett and the Hard Rock Cafe® .
If shopping is your favorite form of entertainment, we guarantee you a great time at CityWalk.
---
This is where it all happens. Universal CityWalk®, where the streets are paved with excitement. It doesn't matter if you're a fan of music, comedy, dance, movies, or just hanging out and having fun. CityWalk® is the hub of Orlando's hottest entertainment.
Here you can see a performance of the world-renowned Blue Man Group. Play a round or two of mini-golf at Hollywood Drive-In Golf™. Catch a movie at the AMC® Cineplex 20 with IMAX®. Or enjoy live music at an array of clubs and concert venues.