From quick service to fine dining, there is something for everyone at SeaWorld. One thing is for sure, you won't go away hungry!
---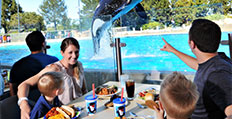 Dine with Shamu
Be Shamu's special VIP guest for a meal on his private patio.
---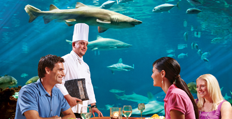 Sharks Underwater Grill
Enjoy fine dining and a fascinating view!
---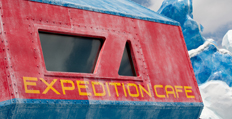 Expedition Café
Explorers can enjoy tasty cuisine from around the world..
---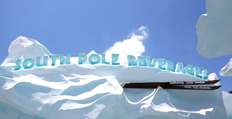 South Pole Beverages
Try South Pole Chill, Antarctica's brand new custom flavor.
---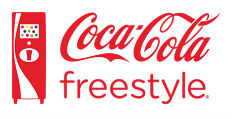 Coca-Cola Freestyle
Explore refreshment your way, with over 100 choices at your fingertips.
---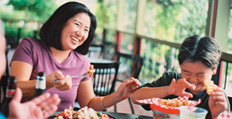 Mango Joe's
Savor casual "castaway cuisine" at Mango Joe's.
---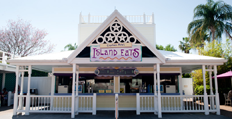 Captain Pete's
Enjoy a made-in-the-shade outdoor dining experience.
---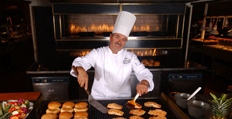 Seafire Inn
Taste your way around the world!
---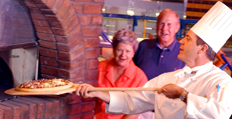 Seaport Pizza
Satisfy every member of your family.
---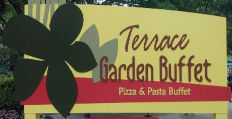 Terrace Garden Buffet
You won't just grab a sandwich here.
---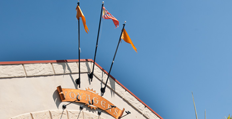 Voyager's Smokehouse
The best Bar-B-Que in Orlando!
---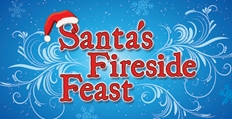 Santa's Fireside Feast
Dine with Santa!
---