Come and enjoy fabulous, family-friendly, live entertainment at SeaWorld. Share in the wonders and excitement of our incredible killer whale performances, dolphin shows, stage shows and laugh-out-loud entertainment.
---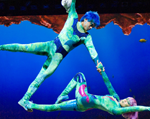 A'Lure, The Call of the Ocean
Listen closely and you may well hear the sirens' song, those legendary, mesmerizing calls stories say have cast a spell on fishermen and lured them into the sirens' underwater lairs for centuries.
---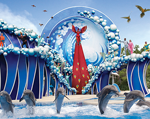 Blue Horizons
Join a young girl named Marina as she discovers the secrets of the sea and sky in a mesmerizing blue world of adventure and wonder.
---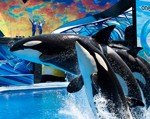 Wild Days Show

Wild Days is an immersive event that will connect your family to the wild, wonderful world around you.
---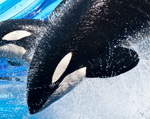 One Ocean
Your soul is ignited as our worlds are united… and you realize that we all have the power to make a difference in this planet we share.
---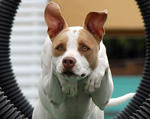 Pets Ahoy
Join us for a side-splitting show with surprise twists and a cast of unlikely characters that will have the whole family laughing from beginning to end.
---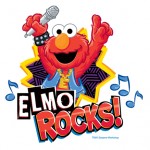 Elmo Rocks!
Join Elmo, Abby Cadabby, Cookie Monster, Zoe, Bert and Ernie as they form their own rock n' roll band and give a concert. Great music, dancing and audience participation are what you'll find when you come see our brand new show! Located at Seaport Theatre.
---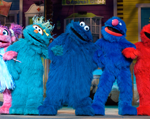 Elmo and Abby's Treasure Hunt
Sesame Street's Abby Cadabby and her friends Elmo, Cookie Monster, Rosita and Grover are off on a treasure hunt—and you're invited to come along! As they find the clues to unlock a talking treasure trunk, they'll open their minds—and yours—to a world of imagination.
---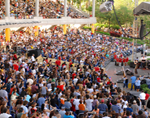 Viva la Música Concerts
Celebrate the food, fun, sights and sounds of Latin culture at this annual festival, featuring live concerts by internationally renowned Latin musical artists. All concerts are free with admission.
---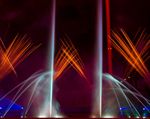 Reflections
Join us seaside along the Waterfront for this spectacular celebration of animated fountains and dazzling fireworks. Or take a seat in our Bayside Stadium and enjoy the show from the comforts of our theater-style seating.
---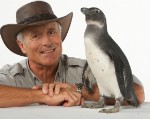 Jack Hanna Weekend
Renowned Wildlife Expert Jack Hanna returns to his base camp at SeaWorld for a special limited-time series, accompanied by amazing animal ambassadors.
---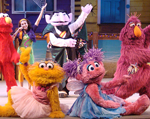 Sesame Street's Countdown to Halloween
It's time to get spooky, and just a little bit kookie, when the Count, Elmo and a cast of Sesame Street characters take the stage at the Seaport Theater for this frightfully fun Halloween musical.
---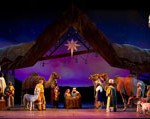 Christmas Show Seating
Enjoy reserved seating at our most popular Christmas shows.
---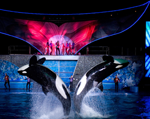 New Year's Eve Show Seating
Enjoy reserved seating at our most popular shows on New Year's Eve.
---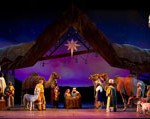 O Wondrous Night
The greatest story never told.
---
Shamu Christmas Miracles
It's beginning to look a lot like… Shamu Christmas Miracles!
---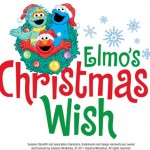 Elmo's Christmas Wish
Everybody's Sesame Street® friends have come to SeaWorld® Orlando for a festive and fun musical celebration! The holidays have arrived, Elmo's Christmas Wish will soon become your child's favorite show. Join Rosita, Grover, Zoe and Cookie Monster as they work together to help Elmo find his Christmas wish!
---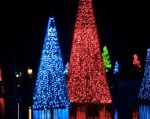 Sea of Trees
Take a walk through our wintery, watery wonderland and immerse yourself in a sea of holiday trees.
---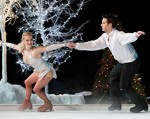 Winter Wonderland on Ice
Christmas comes to life on a stage of ice, jewels and light as skaters dazzle and delight in this show-stopping, ice skating extravaganza.
---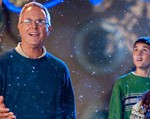 Waterfront Snow Flurries
Complete your holiday experience by enjoying wintery snow flurries each night of SeaWorld's Christmas Celebration.
---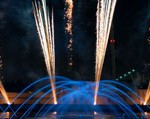 Holiday Reflections: Fireworks and Fountain Finale
Join us seaside along the Waterfront Village for this spectacular celebration of animated fountains and dazzling fireworks.
---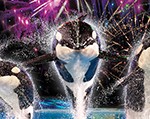 Fourth Of July Celebration
---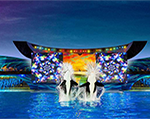 Shamu's Celebration: Light Up The Night
This high energy show includes new, original music and production elements, as well as new killer whale behaviors.
---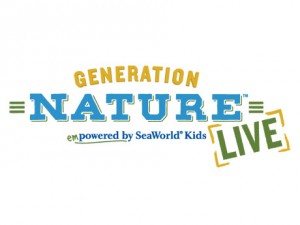 Generation Nature LIVE
Join us this summer for Generation Nature LIVE, a new show where we will explore nature and learn about protecting wildlife, and how you can make a difference and become a Game Changer for nature.
---
Sea Lions Tonite
It's comedy night at SeaWorld as our dynamic sea lion and otter duo—Clyde and Seamore—make life a little crazy for their stage manager.
---