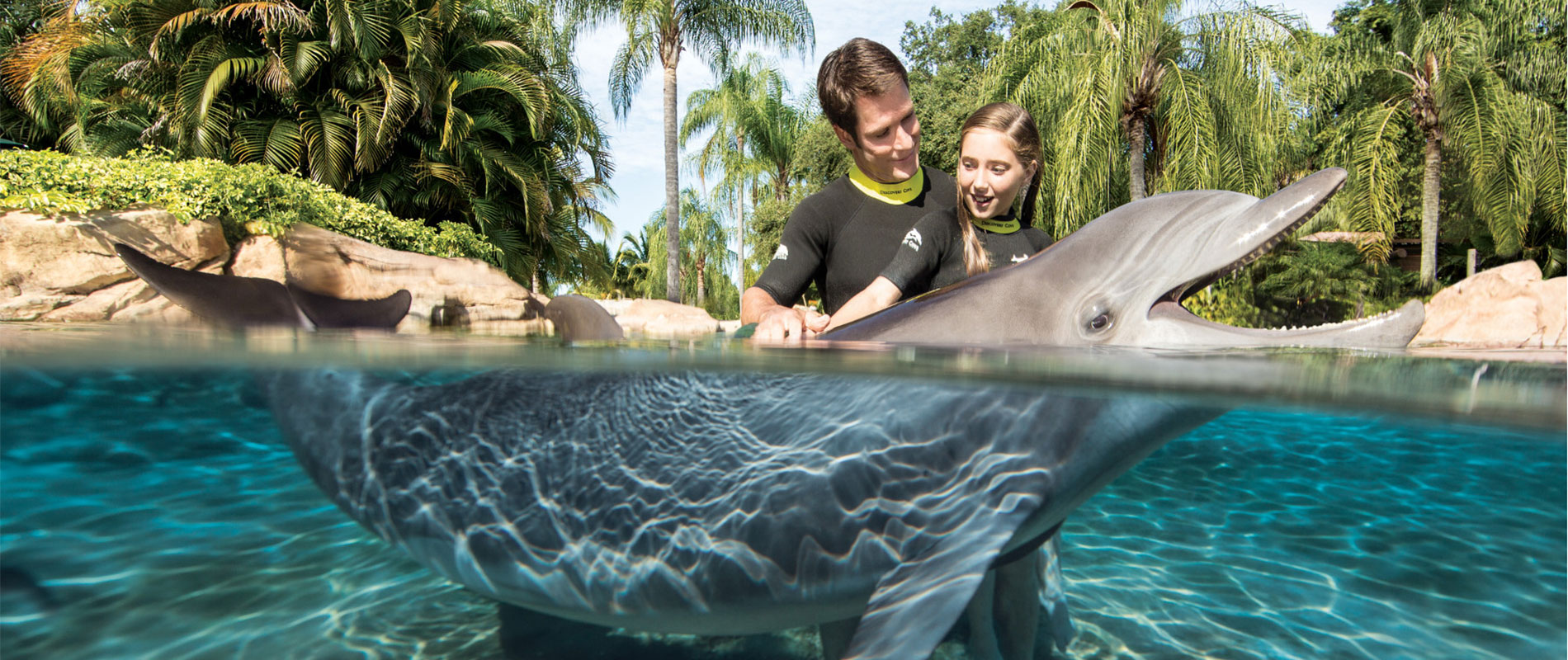 So you are planning an Orlando, FL vacation and you and your family are looking for something a little different to add to the trip. You would like adventure, do something a little different and would love to be connected with nature while doing it. Well, I have the perfect choice! Discovery Cove by Seaworld Parks and Resorts. It is not just another day, it is another world!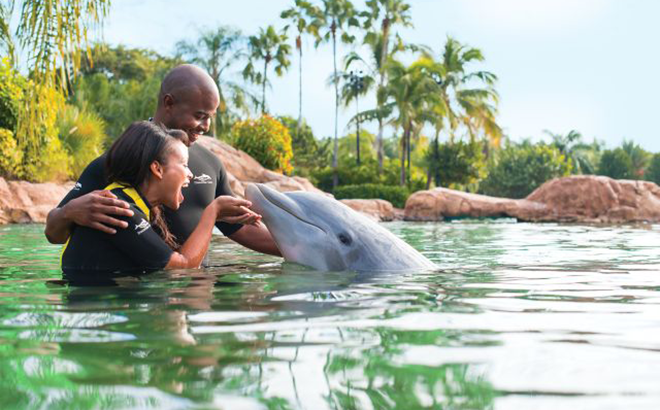 Just beyond your wildest dreams lies this tropical paradise where once in a lifetime thrills happen every day! Get closer to the animal world than you can possibly imagine! Get up close and personal with bottlenose, and other sea life. Experience the ultimate dolphin swim to create the most unforgettable moments. Visit the free flight aviary as you let them land on your shoulder and offer food for them to feast on. Watch out for wonderful colors to explode as they fly by.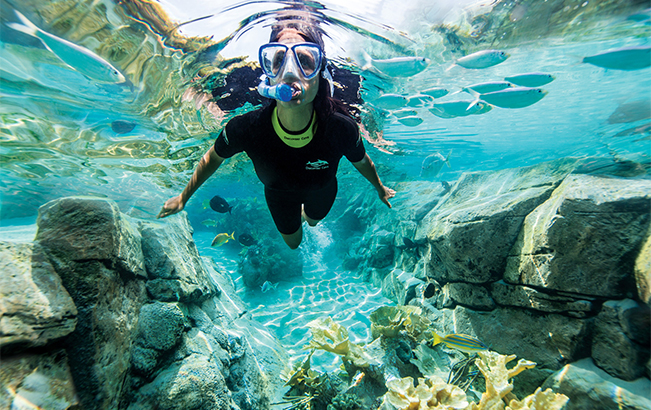 The Grand Reef at Discovery Cove gives you a whole new view of sea life. Don't miss the SeaVenture as you are awed with an underwater walk. Relax in a cabana and float through clear springs and refreshing waterfalls tucked under the rainforest canopy. Swim up close for an unmatched view of playful marmosets and frisky Asian otters in the Freshwater Oasis.
Your all-inclusive Day Resort Package lets you enjoy first- class amenities. Freshly prepared breakfast, gourmet lunch and all of your snacks and beverages for the day are included. Admission includes snorkeling gear, wetsuits, towels, lockers and sunscreen and self-parking!
Contact your Travel planner to discover complete vacation packages that also include unlimited admission to SeaWorld and Aquatica also located in Orlando.
Create an amazing adventure for you and your family! Discovery Cove is what the doctor ordered!