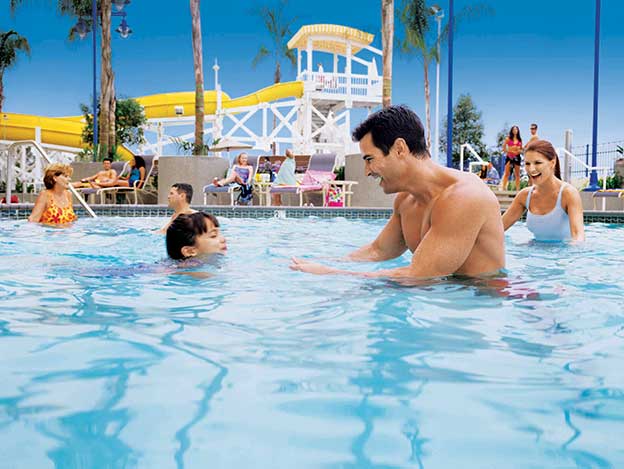 Take advantage of the 3rd-floor rooftop pool and waterslide area, fitness facility and a movie viewing area just for kids:
Rooftop Pool and Waterslide
There's fun for everyone when relaxing at the scenic rooftop pool and waterslide area. The California Screamin' waterslide resembles its namesake ride in Disney California Adventure Park.
Mickey's Beach Workout Room
Work out at this fully equipped fitness center.
Flounder's Fun 'n Games
Play many popular video games in this rockin' arcade tucked in the hallway between the registration desk and parking.
Paradise Theater
Kids can watch Disney films and TV shows in this beach-themed room.