The Magic of Disney. The Adventure of a Lifetime.
There's a magical world out there waiting to be explored—and Adventures by Disney guided group vacations are the best way to go! Our knowledgeable and friendly Adventure Guides bring you closer to some of the world's most popular destinations through authentic cultural experiences with local experts. And with VIP access to activities, you and your family can see the world in a whole new way!
Check out All the Adventures by Disney Destinations!
Experience the adventure of a lifetime!
Embark on an Adventures by Disney guided vacation and immerse yourself in the magic of expertly planned, hassle-free vacation experiences around the world – brimming with surprises for the entire family. Forget sightseeing. On an Adventures by Disney vacation, you will see, taste, hear and savor every detail of the places you explore. There's fun for everyone, of every age. An Adventures by Disney vacation is unlike any experience you can arrange on your own! Adventures by Disney knows that every corner of the globe has an extraordinary story to tell. Learn historic legends, marvel at miraculous sights and turn once-in-a-lifetime moments into memories you'll cherish forever.
Picture your family strolling on the Great Wall of China or snorkeling among schools of colorful fish in the Great Barrier Reef. Or find yourself on safari, following big game in the bush. Cross the International Dateline and discover the ancient cultures and breathtaking natural wonders of Asia, Africa and Australia.
---
Lush tropical rain forests, otherworldly islands and majestic ruins—discover the natural wonders and fascinating cultures that make Costa Rica, Peru and Ecuador distinctive destinations for a family travel adventure!
---
Discover a place where kings and queens rule, storybook cities thrive, mountains shoulder the sky, and famous legends come to life before your very eyes!
---
Discover the untamed spirit of adventure in North America and its myriad legends—tales of our colonial forefathers, unspoiled nature, and the glamour of a great cities. Travel with your family to the historical sites of the east, sweeping natural landscapes or beloved creations of California dreamers.
---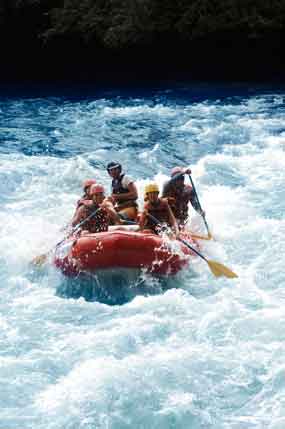 The World is a Big Blue Marble just waiting to be explored. This is your chance to discover how wonderful it really is. To see first hand how turquoise the ocean can be. How wet the rainforests actually are. And how close a family can get.
Disney, who knows a thing or two about family travel, has re-imagined the family vacation to bring you Adventures by Disney vacations — seamless, effortless, engaging immersive travel experiences around the world, that are positively unforgettable.
With Adventures by Disney, it's as if you have a family of guides and experts in some of the world's most popular destinations to offer you personalized travel experiences that surpass any your family could take on their own. As varied and exciting as the six adventures that Disney has to offer are, they all share something in common — the convenience, comfort and world-class service that have become the hallmark of a Disney vacation.
Call it Disney magic. Call it "knowing the territory." But with Adventures by Disney you've got a magic carpet to show you the world. Let the adventure begin.
With Adventures by Disney you'll travel in small groups, led by Disney trained Adventure Guides with a gift for family fun. Each adventure is filled with exciting and delightful "extras" you might never have traveling on your own. Like zip-lining in Costa Rica, surf lessons in Hawaii, pasta-making class in Tuscany and dinner in the Eiffel Tower.
Adventures by Disney goes way beyond the typical vacation experience. Traveling with Adventures by Disney, you can expect impeccable service as well as a few surprises along the way. Vacationing is almost effortless. Travel, activities and scheduled meals during the adventure are planned. Luggage is handled for you and hotel check-ins are pre-arranged. An Adventures by Disney vacation allows you to truly enjoy the magic of the destination, while creating memories with their family that will last forever.
---

ADVENTURE GUIDES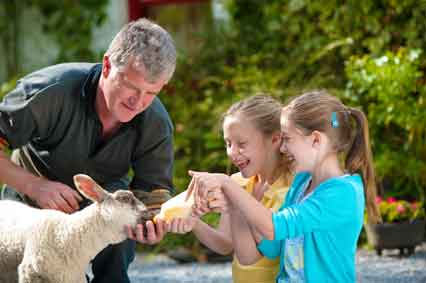 Part concierge, tour guide, entertainer and friend, Adventure Guides make your trip unforgettable and seamless. From the moment you arrive to your final goodbye, your Adventure Guides will introduce you to the culture and lore of each destination. From dining reservations to hotel check-ins, handling luggage to arranging special experiences, they'll do all they can to insure your travel experience is effortless and enchanting. Two Disney trained adventure guides will introduce your family to the cultures, people and traditions of the destination, and provide exceptional service and personal attention every step of the way.
---

LOCAL EXPERTS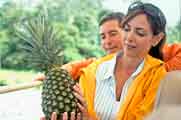 Meet the people who live the adventure everyday. If you've every wondered what it's like to compete in the Olympic Game, wrangle wild horses or fight in gladiator battles — now you can ask someone who knows firsthand! Adventures by Disney provides access to the distinctive local characters who make their destinations so unique. Throughout your adventure, you'll interact with exceptional local experts that will provide authenticity and context to each adventure. From art historians to Italian cooking instructors, make remarkable friends all over the globe!
---
FAMILY ACTIVITIES
Every member of your family can enjoy the adventure in their own special way. Adventures by Disney vacations are immersive activities designed for children, teens and adults to enjoy together. Itineraries are crafted to entertain the whole family, so you can all share the extraordinary experiences. Like riding across a 10,000-year-old glacier, zip-lining through a Costa Rican Jungle or learning how to make pasta in Italy. Exclusive Adventures by Disney events ensure each member of your family has their own unique experiences too. Kids can cut loose and bond with their peers with Kids Only events like pizza and bowling parties. Meanwhile, adults can enjoy arranged events at the hotel like wine tasting tutorials, or a romantic dinner.
---
THE DISNEY TOUCH
How will you know when you're traveling with Disney? It's seamless. With Adventures by Disney impeccable service and attention to detail, you can relax and enjoy a remarkable travel experience. Vacation-planning experts have personally inspected every hotel, activity and attraction to make sure they reflect the unmistakable quality that defines the Disney brand. On each step of your adventure your family will enjoy impeccable accommodations and amenities, world-class meals, exciting excursions and exclusive one-of-a-kind experiences. All elements of your adventure are crafted by knowledgeable Disney vacation planning experts. Disney's expertly crafted adventures are so well planned, there's room for the surprises and special delights that make Disney family vacations so remarkable. You can relax and truly enjoy the magic of your destination!