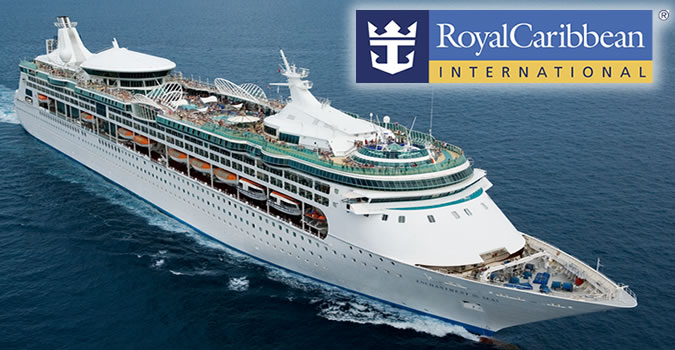 233 destinations worldwide in 72 countries on 6 continents. In-depth cruisetours and one innovative fleet of ships.
Royal Caribbean visits hundreds, that's right hundreds, of ports-of-call in some of the most breathtaking places in the world. From the rugged beauty of the coasts of Alaska and Canada/New England to the old world charm of Europe to the lush landscapes of Mexico, Hawaii, the Caribbean, the Panama Canal, Bermuda, or the Bahamas. Okay, you can breathe now.Sure, having the best of both worlds is a cliché, but that doesn't make it any less true with our shore excursions. We can take you on adventures up mountains, and along fjords, over snow or on sand. Our exciting Cruisetours combine the best of exploration with the benefits of a cruise ship.
Why not start planning your next cruise vacation now? Choose a destination below.
---
Alaska
From wilderness to wildlife to awe-inspiring glaciers, Alaska is a land of natural wonders.
---
Asia
Experience fascinating cultures, vibrant cities, and singular adventures in the Far East.
---
Australia/New Zealand
Explore the wonders of the world Down Under in Australia and New Zealand and come back knowing a lot more about these countries than just putting a shrimp on the barbie.
---
Bahamas
Swim, sail, snorkel or doze in the sun, preferably not all at the same time, on these breathtaking island beaches.
---
Bermuda
See pink-sand beaches, pastel houses and shorts in every shade. Bermuda's proximity to the U.S. makes it an ideal destination for a getaway cruise vacation with Royal Caribbean International
---
Canada/New England
With Royal Caribbean International, you'll discover the unmistakable charm of New England and eastern Canada. A distinctive history and natural beauty gives the region an alluring appeal.  Retrace history's stepping stones along quiant, cobblestone streets.
---
Caribbean
Snorkeling or swimming, shopping or golf—take your pick in the ultimate outdoor playground.
---
Dubai/Emirates
Amidst ancient history, some of the most dazzling cities of tomorrow await discovery.
---
Europe
Explore the Holy Land and birthplace of civilization, plus medieval towns, craggy cliffs and ancient ruins where you'll feel incredibly young by comparison.
---
Hawaii
Revel in nature's extravagance, from fiery volcanoes to cascading waterfalls.
---
Panama Canal
Cruise through one of the most incredible man-made wonders of the world.
---
Repositioning
For an exotic itinerary that's full of surprises, try a few destinations on for size.
---
South America
Steamy rainforests, sizzling beaches and sultry dance clubs: South America is hotter than ever.
---
Transatlantic
Experience enriching cultural activities – such as painting and culinary classes, wine tasting and marine exploration, to name a few – on our all new transatlantic Ocean Voyages.
---