This is where it all happens. Universal CityWalk®, where the streets are paved with excitement. It doesn't matter if you're a fan of music, comedy, dance, movies, or just hanging out and having fun. CityWalk® is the hub of Orlando's hottest entertainment.
---
Blue Man Group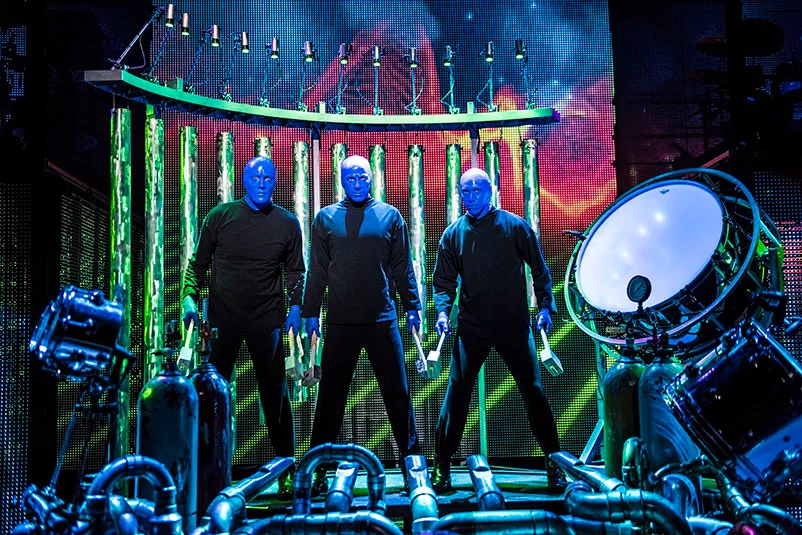 Blue Man Group is comedy, theater, rock concert and dance party all rolled into one. This wildly popular phenomenon delivers an unforgettable, multi-sensory experience. It's an outrageous evening of entertainment. See the show that has captivated 35 million people worldwide.
---
AMC® Universal Cineplex 20 with IMAX®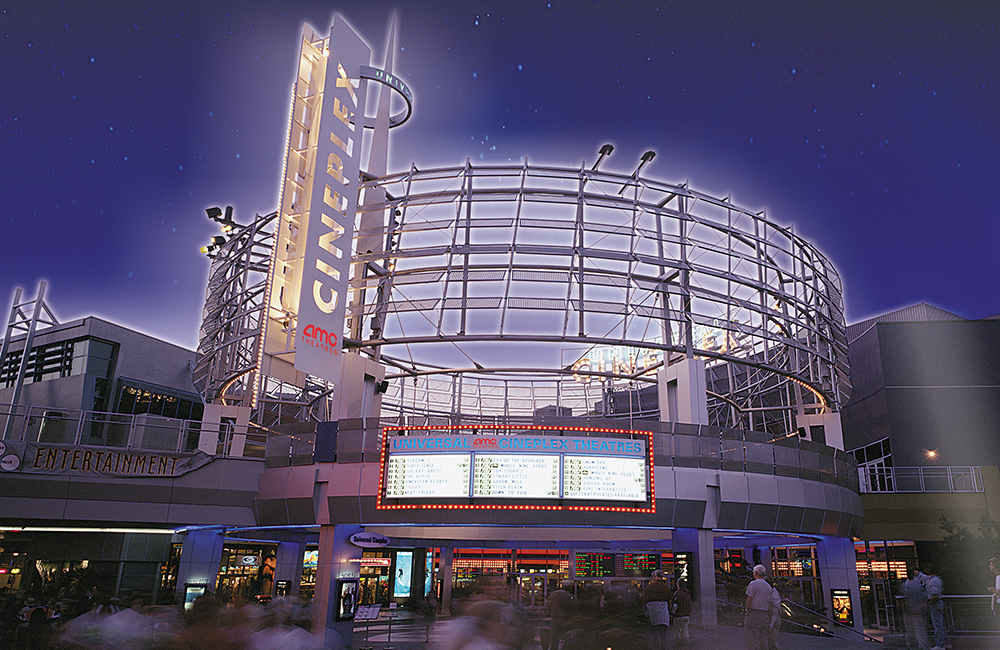 Take your pick of today's biggest movies at AMC® Universal Cineplex 20 with IMAX®! The best of Hollywood is showing Universal CityWalk® on twenty screens, including an immersive IMAX* Experience theater. Each theater features all-stadium seating with high backed rocking chairs, and state-of-the-art projection and sound systems. In addition, the theater's concession stands serve hot foods like pizza and fries, plus a full liquor bar featuring beer and wine, making THIS Orlando's premier movie showplace.
---
CityWalk's Rising Star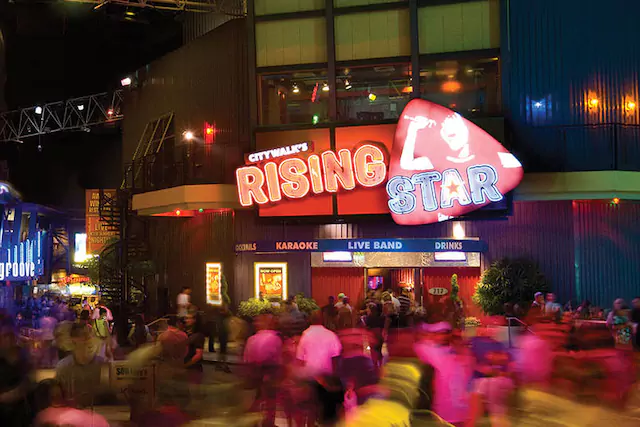 For everyone with dreams of taking the stage and belting out a song as lead singer of a band, get ready for your moment in the spotlight. CityWalk's Rising Star is not your typical karaoke club. Here when you grab the mic you're performing with a live band complete with real backup singers. Choose from an impressive number of song titles and rock out like a superstar, or croon your favorite country ballad, as you perform in front of a live audience.
---
Hard Rock LIVE®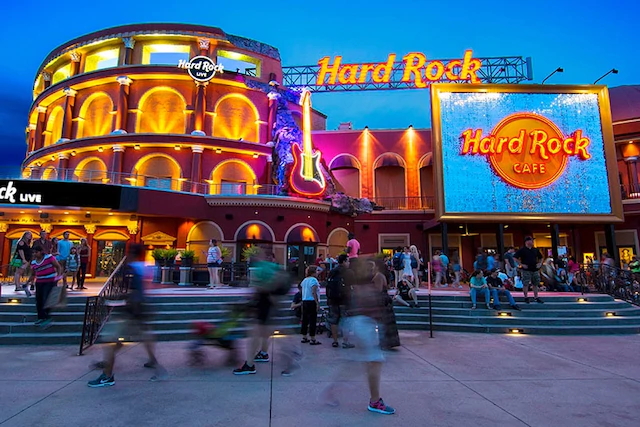 The towering columns and majestic archways of the "Coliseum of Rock 'n' Roll" give the exterior a classic feel, while inside Orlando's premier concert venue the vibe definitely has Hard Rock's contemporary edge and attitude. Hard Rock Live seats up to 3,000 and boasts state-of-the-art audio, lighting and video. In addition to concerts, Hard Rock Live is also the setting for awards ceremonies, beauty pageants, dance and cheerleading competitions, banquets and other special events.
---
the groove℠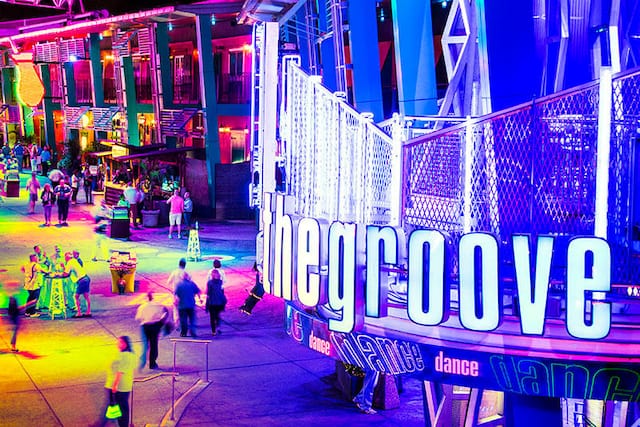 Get into the groove! Come party with your friends and enjoy the pulsating music and swirling lights in this multi-level club designed to look like a century old theater in various stages of renovation.
The club features multiple full service bars, a dance floor, the latest in sound and lighting systems, exclusive VIP seating and table service, and a balcony terrace overlooking CityWalk.
---
Red Coconut Club®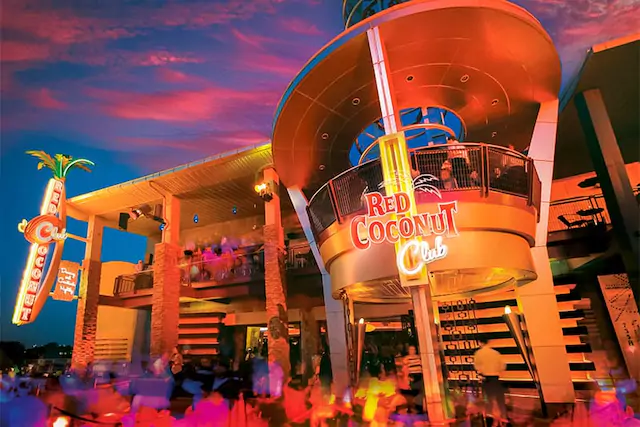 The Red Coconut Club® sits atop CityWalk™ where you can take in the stars on the balcony, mellow out at intimate tables inside, or mix with lively crowds around the bars. The couldn't-be-hipper décor is a little bit 1950s Vegas, a little bit Cuban, and a little bit Polynesian-tiki retro with vintage couches and bongo-shaped bar stools. You'll find three different bars spread across the club's two levels, featuring signature martinis and specialty drinks, an extensive wine list and VIP table service.