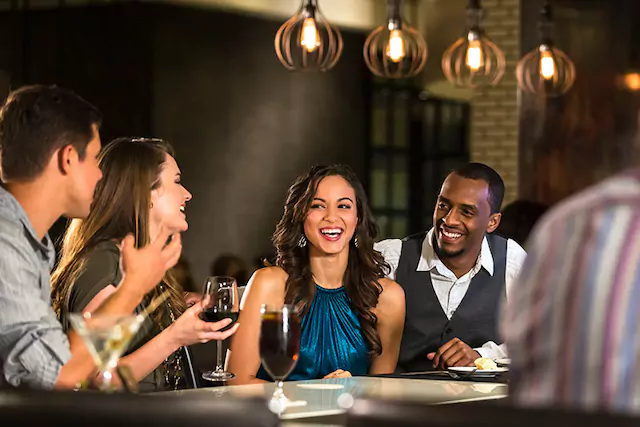 This is where hunger has met its match. Universal CityWalk™, the crossroads of culinary delights. In this one-of-a-kind collection of incredible themed restaurants you'll find everything from familiar comfort food to adventurously innovative cuisine.
Delight your palate at The Toothsome Chocolate Emporium & Savory Feast Kitchen™, a fantastical restaurant, bar & confectionery. Sample the New Orleans inspired specialties of celebrity chef Emeril Lagasse, or enjoy a meal at the world's largest Hard Rock Cafe®. Try the unique burger/sushi fusion of The Cowfish or kick back to the Floribbean fare of Jimmy Buffett's® Margaritaville®. Whether you want a quick bite after leaving the theme parks, an unforgettable family feast, a romantic dinner for two, or a late night snack, CityWalk™ is the one spot with everything you're craving.
---
The Toothsome Chocolate Emporium Savory Feast Kitchen™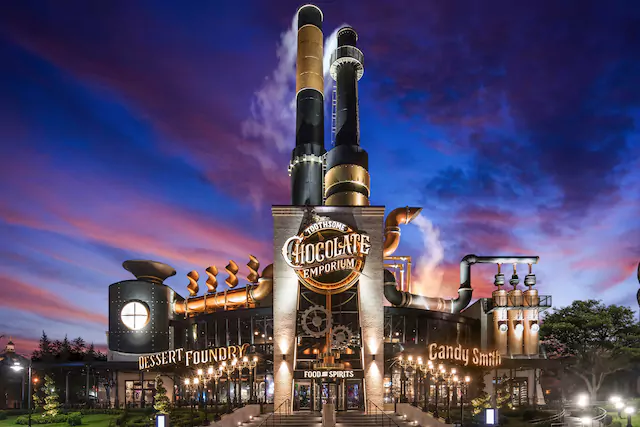 From the Alps to the empire of the Aztecs, from Mongolia to Madagascar, Professor Doctor Penelope Tibeaux-Tinker Toothsome learned new and fascinating methods of infusing chocolate into the most extraordinary recipes, making friends and receiving honors everywhere she went.
---
NBC Sports Grill & Brew introduces a unique sports-dining experience unlike anything you've seen before. This place is a Game Changer. Inside, a wall of Foosball tables invite guest to test their skills while nearly 100 HD screens play a constant stream of sports coverage.
---
Burgers and sushi. Sushi and burgers. Certainly unusual, absolutely great. That's The Cowfish®, the first and only Sushi Burger Bar, focused on offering both the best sushi AND the best burger in town.
---
Vivo Italian Kitchen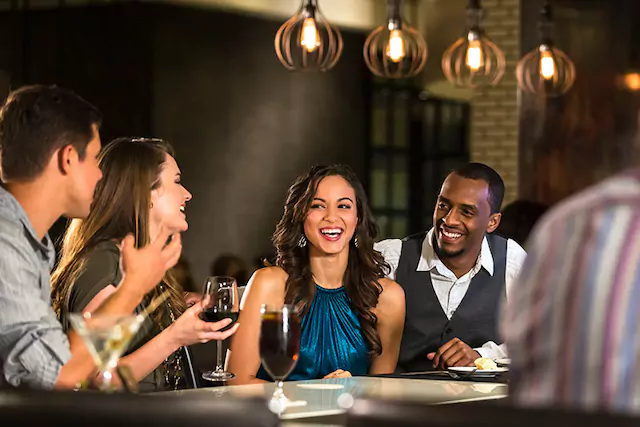 Celebrate the joy of modern Italian cuisine at Vivo Italian Kitchen. A delightful mix of the old and new, the restaurant features a sleek, contemporary décor along with tried and true family recipes perfected over centuries, brought up to date with a reimagined food pantry full of everything you'd find in Mama's Kitchen.
---
Antojitos Authentic Mexican Food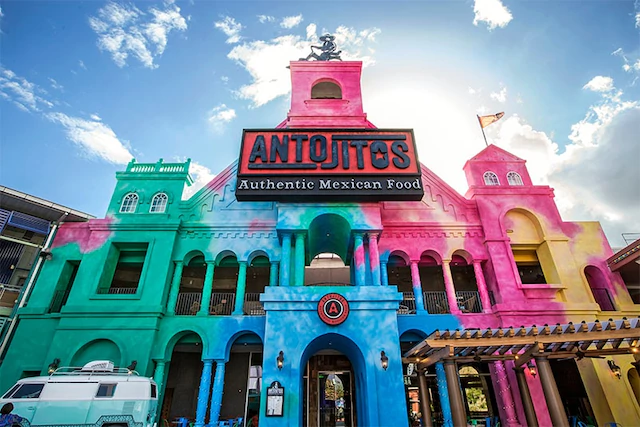 Take a journey through the cantinas, street carts, and markets of Mexico City for the best food you've never had at Antojitos Authentic Mexican Food. Only the freshest ingredients—marinated, roasted, or grilled to perfection—are used to create the craveable Mexican street food fare that has drawn attention from the culinary elite around the globe.
---
Hard Rock Cafe®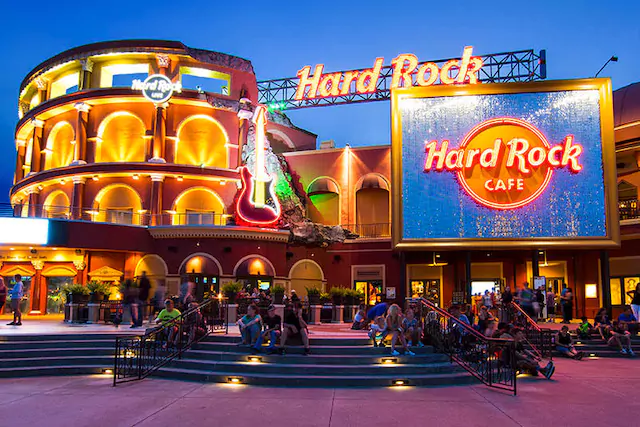 Check out the suit Elvis wore in the film Viva Las Vegas, view hand-painted Beatles posters, and look through Buddy Holly's famous black glasses. You can also admire Pete Townshend's Fender Stratocaster—or what's left of it, that is.
---
CityWalk® Hot Dog Hall of Fame®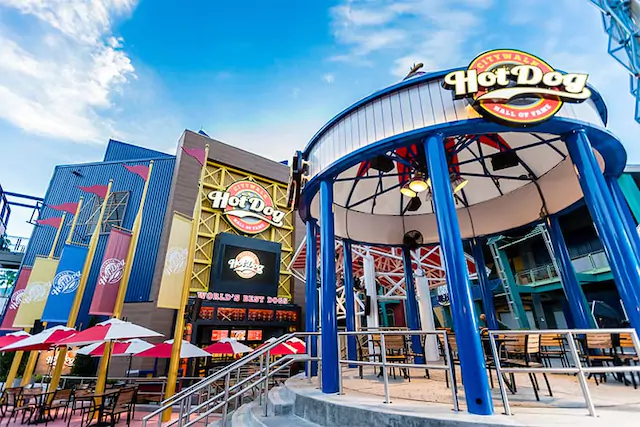 Strike out your hunger with classic hot dogs from some of the nation's most famous ballparks at the CityWalk® Hot Dog Hall of Fame®, where every weiner's a winner.
---
Red Oven Pizza Bakery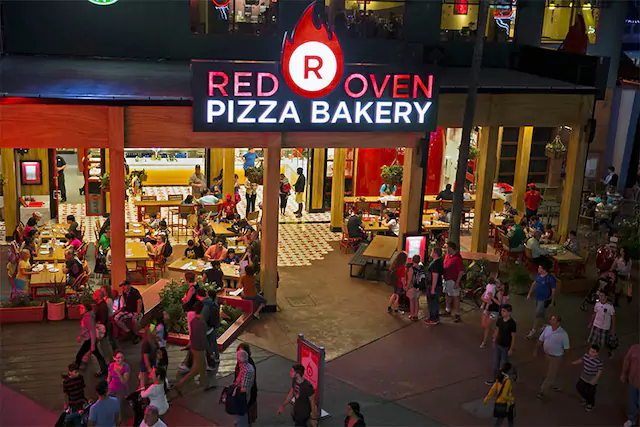 Take a quick trip to Italy for authentic, artisan pizza—made fresh, while you wait—at Red Oven Pizza Bakery. Savor the crackle of the perfect crust, the aroma of market-fresh toppings, and the creamy goodness of pure buffalo mozzarella.
---
"Kick it up a notch" with the cuisine of celebrity chef Emeril Lagasse, star of the Food Network's hit show Emeril Live. This popular restaurant features sophisticated Creole-based gourmet creations and impeccable service.
---
Jimmy Buffett's® Margaritaville®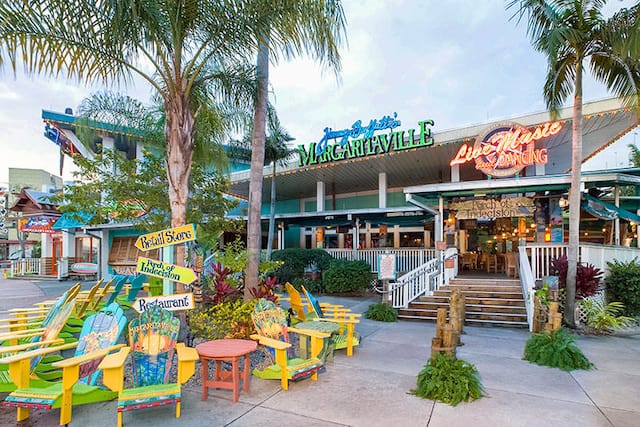 The music, lyrics and laid back island attitude of Jimmy Buffett comes to life at this popular landmark restaurant.
The main dining room was inspired by one of Jimmy Buffett's favorite South Florida waterfront concerts, and its three bars — The Volcano Bar, Land Shark Bar, and 12 Volt Bar — were themed around Jimmy Buffett songs.
---
Bob Marley – A Tribute to Freedom℠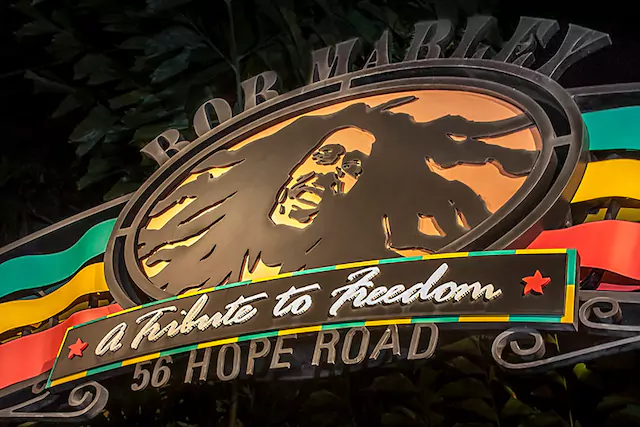 Share in a one-of-a-kind celebration of music and culture as Bob Marley–A Tribute to Freedom takes you on a musical journey through the life of the "King of Reggae." Bob Marley's songs of faith, hope, rebellion, and determination have brought inspiration and joy to audiences everywhere.
---
The Bubba Gump Shrimp Co.™ Restaurant & Market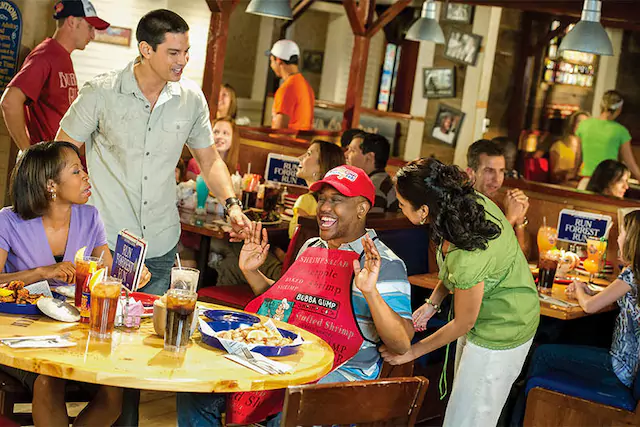 Bubba Gump Shrimp Co. is a great family dining experience right at the entrance to the amazing CityWalk. Engaging staff will entertain you and make you feel at home with their Southern hospitality.
---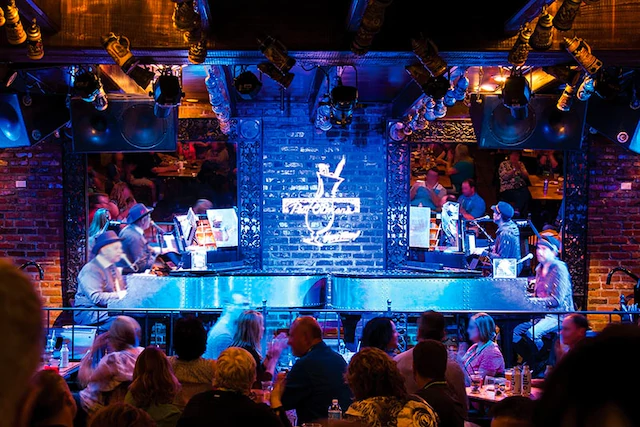 It's Mardi Gras 365 days a year at this authentic reproduction of New Orleans' favorite watering hole. Pat O'Brien's® is the home of the world-famous Hurricane® drink and the "Flaming Fountain™" patio, a picturesque courtyard that will have you believing you're in the middle of Bourbon Street.