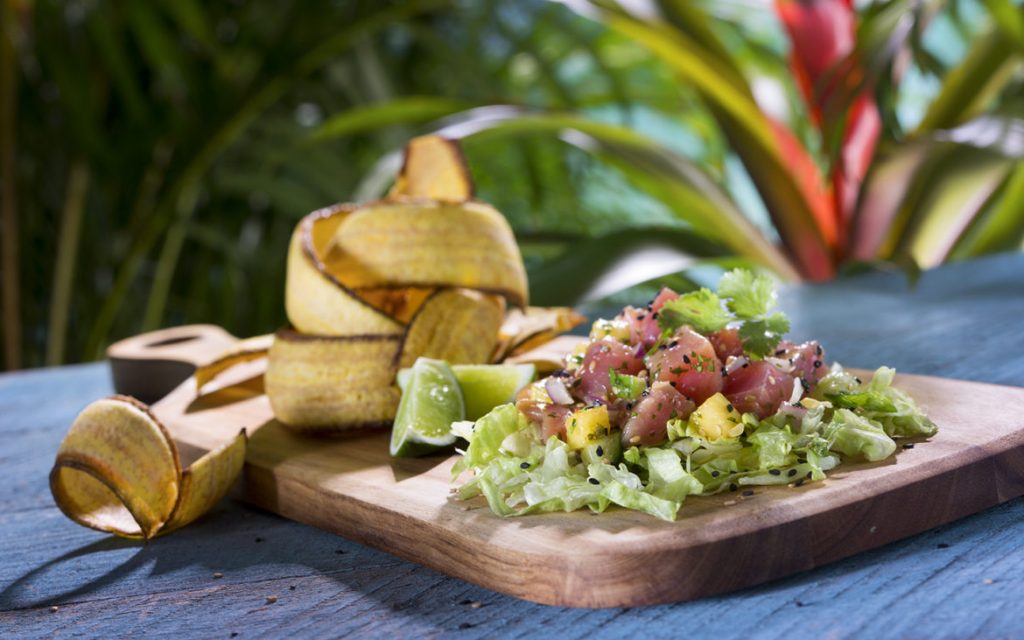 From the start, the award-winning culinary team, led by Corporate Executive Chef Steven Jayson, was excited to elevate the food and beverage experience at Volcano Bay at Universal Orlando Resort.
From the minute you arrive in the morning until well into the night, you'll have more than 60 delicious options to choose from, from snacks to entrees to desserts.
Here's a sneak peek at just a few.
When you're here, you (and your taste buds) will enjoy a wide range of island-inspired dishes, all inspired by the flavors of the South Pacific. What suits your tastes? Try a Poke Poke Bowl or Mango BBQ Pulled Pork Sandwich or Island Chicken Salad. Plus—for the grownups—you can enhance your relaxation experience and sip on refreshing signature cocktails and beer while you lounge by the water.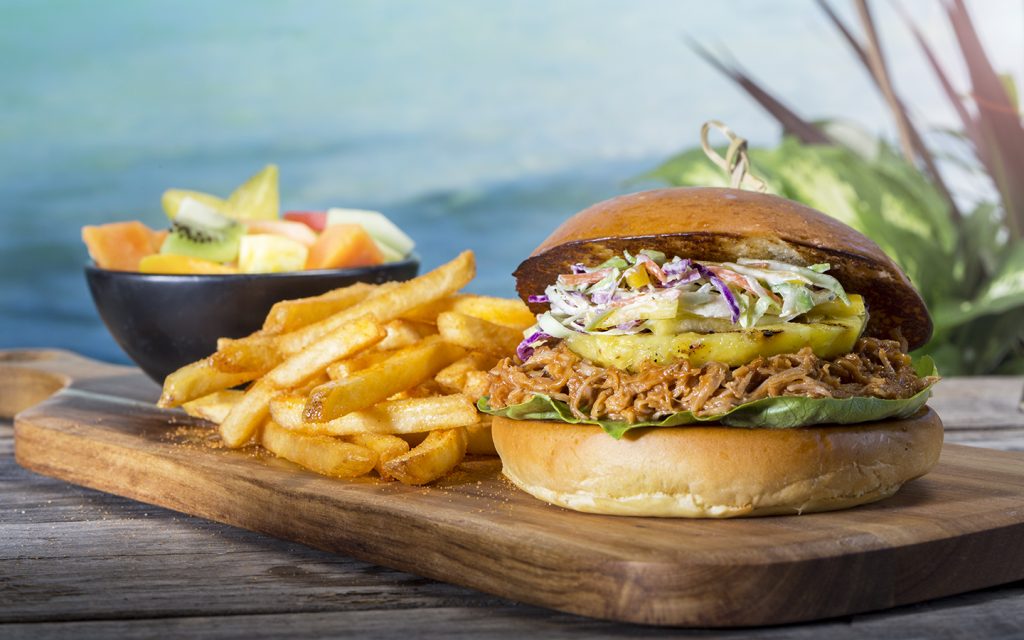 There's no denying how delicious the slowly-smoked glazed Hawaiian Ribs with boniato mash and sweet plantains is. One of my personal favorites is the Coconut Curry Chicken made with braised chicken, green coconut curry sauce, white rice, coconut and cilantro with sweet plantains. And our specialty burgers are sure to fill up for a day of thrills and relaxation.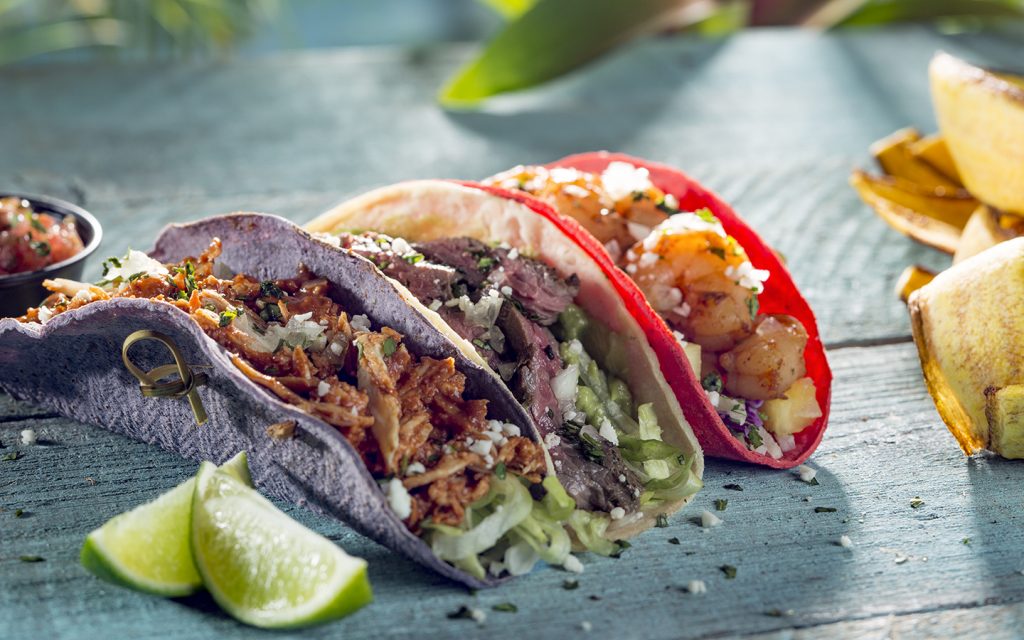 If you're not already hungry enough, here's a sneak peak at some of these dishes. You'll be able to enjoy everything at Universal's Volcano Bay when it grand opens on May 25.