We've been waiting since September for the return of one of the world's most popular thrill rides. Now, if you know where to look, you can see The Incredible Hulk Coaster at Universal's Islands of Adventure starting to take shape. The first pieces of track went in just days ago and more will soon be visible around the park.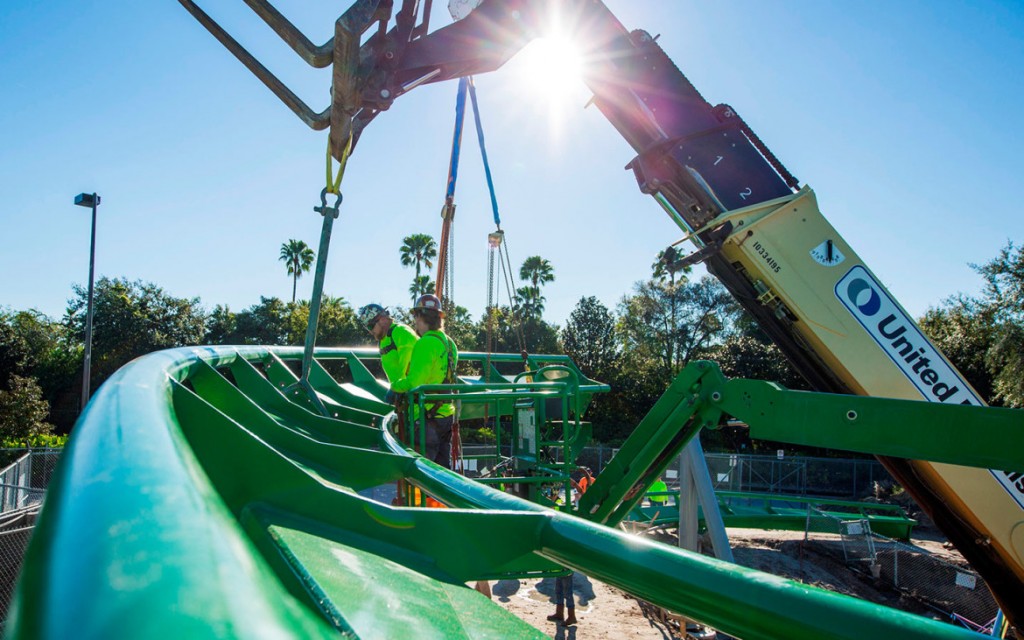 To find out a little bit more about this process, Universal Creative talked about what it takes to rebuild a roller coaster from the ground up.
The short answer: a lot, a lot, and a lot of measuring.
The old adage "measure twice, cut once"? Here, it's more like, "measure a bazillion times, install once". An expansive network of laser surveying tools are employed at every step of the reconstruction process, ensuring that the final bolt goes perfectly into place.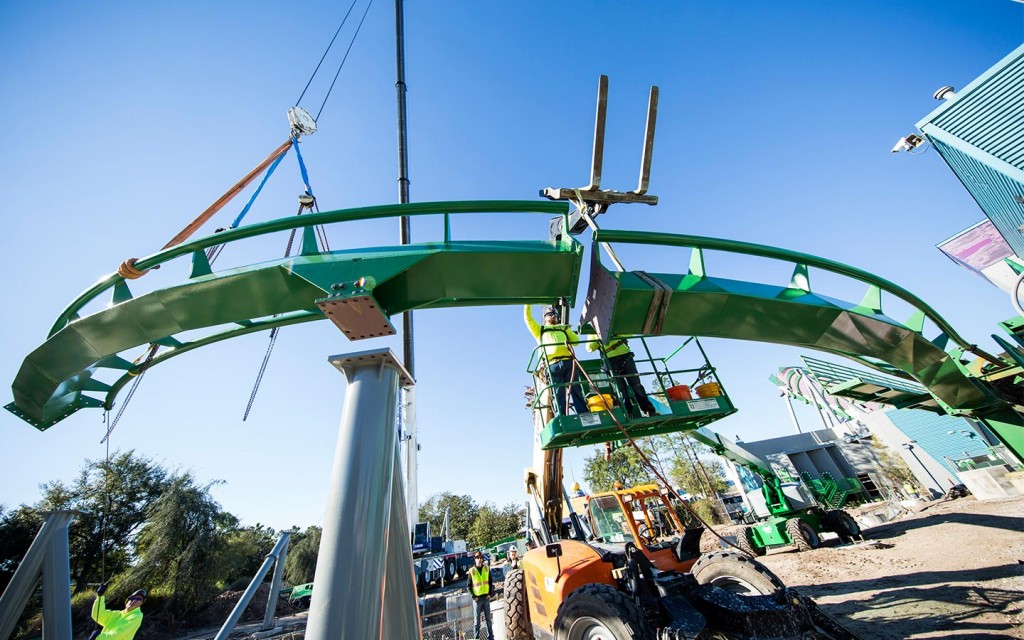 More details are still to come about what the new experience will be like. But the new track will ensure an even smoother ride—without losing the thrills The Incredible Hulk Coaster is known for.
Keep checking back here for more news. And keep your eyes to the sky as more track gets installed in the weeks to come.
---