We've shared with you the incredible story, the revolutionary ride vehicle and the unimaginable creatures that await you in the multidimensional attraction, Skull Island: Reign of Kong at Universal Orlando Resort. And now, we're going to let you in on a little secret…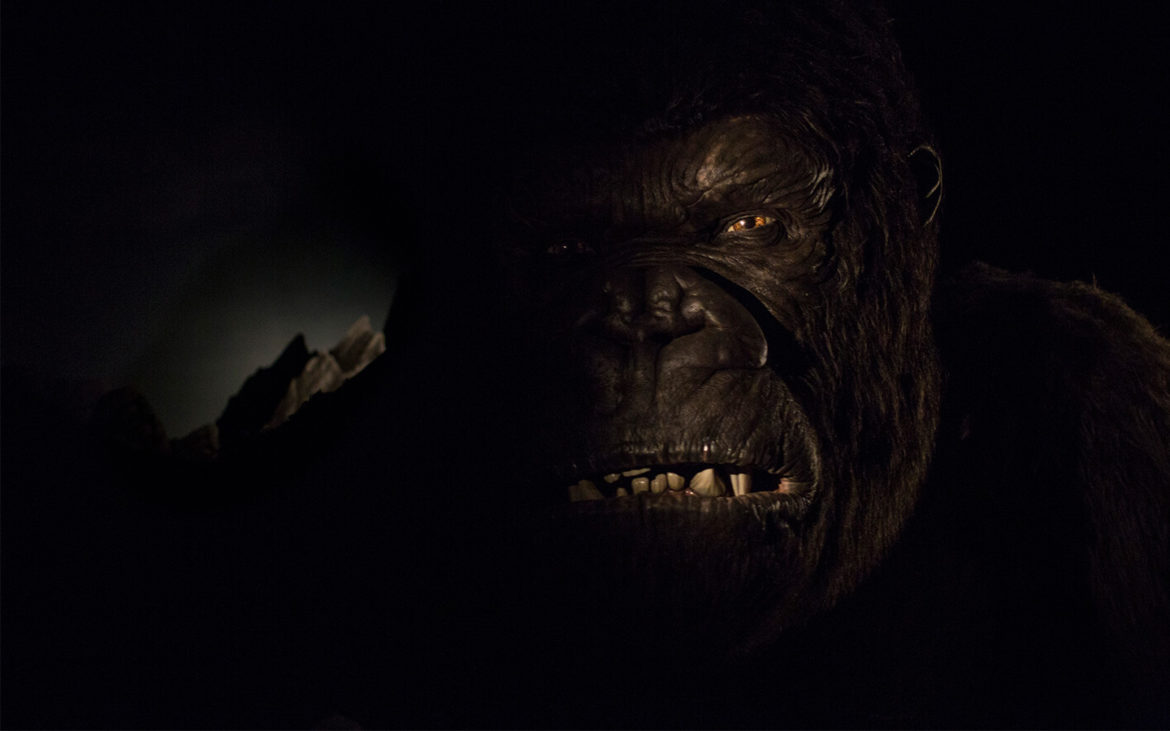 Actually, a three-story tall secret. That's right – this summer, we will astound you with the most visceral encounter with King Kong ever.
As you near the finale of your heart-pounding expedition, you'll be so close to the legendary beast that you can feel his breath sweep across your skin and his thunderous roar reverberate through every bone in your body. You're in his territory now.
But is he our friend or our foe? You'll have to come ride Skull Island: Reign of Kong for yourself to find out.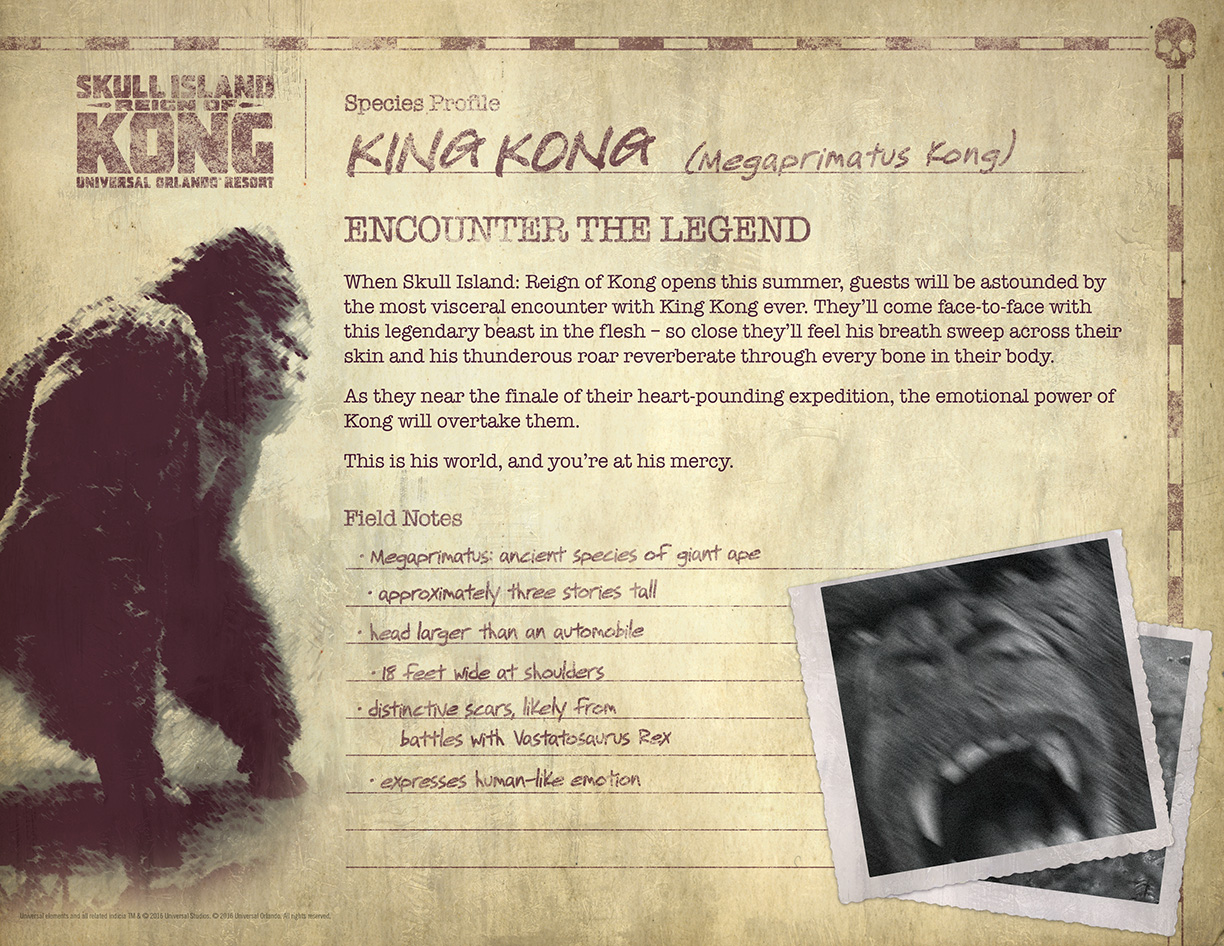 Stay tuned for more updates for all the latest Reign of Kong news.
---