North America Adventures
From the wilds of Alaska to the birthplace of liberty, there's so much to discover right here in North America. Our itineraries make sure you don't miss a single highlight, while still allowing for a leisurely pace that lets you appreciate the hidden treasures of each place you visit.
Taming the Last Frontier
8 Days / 7 Nights
Travel to the land of the midnight sun where the spirit of the wild roams free. Journey across the northern territory where majestic glaciers spear through icy waters and fascinating wildlife, from bears to caribou, wander quietly. Absorb the native culture and discover the hidden gems of America's last great frontier.
---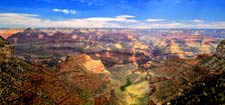 Grand Canyon Vacations
Arizona and Utah
Southwest Splendors
8 Days / 7 Nights
Venture into the depths of the Grand Canyon; get vertical in a jeep excursion through the red rocks of Sedona and white-water raft down the Colorado River as you explore all the beauty and adventure the Southwest has to offer.
---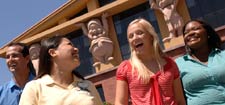 Southern California Vacations

Backstage Magic
6 Days / 5 Nights
The glamorous world of old Hollywood contrasts with the newest filmmaking technologies in this movie fan's dream tour of Southern California. Get exclusive access to some of the most famous Tinseltown destinations and custom VIP tours that uncover the magic of Disneyland® Resort.
Montana and Alberta Family Vacation
---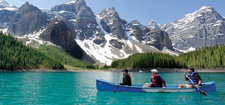 Montana and Alberta, Canada
Roaming the Rockies
7 Days / 6 Nights
Venture to Glacier National Park in the heart of Montana's Big Sky Country before it crosses the Continental Divide to the Canadian Rockies for a breathtaking tour of Banff National Park in Alberta, Canada.
Mid-Atlantic Family Vacation
---
Spirit of America
8 Days / 7 Nights
Come home to the cities that celebrate American heritage and explore some of the United States' most iconic and educational landmarks as historical characters come to life and tell the story of the nation.
Wyoming Family Vacation – 7 Days
---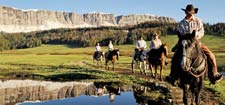 Wyoming
Quest for the West
7 Days / 6 Nights
Escape the routine of modern life and explore some of the earth's most natural wonders in an adventure that will give you a true western experience.
Wyoming Family Vacation – 5 Days
---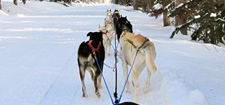 Winter in Wyoming
6 Days / 5 Nights
Get ready for a Wild West winter journey with the entire family! Dog sledding, campfires and hot springs are just the beginning — explore the wilderness like a real cowboy on a vacation to remember!