Carthay Circle Restaurant
Introducing a Golden-Era movie palace where food is the star—savor premiere cuisine in a romantic retro backdrop.
---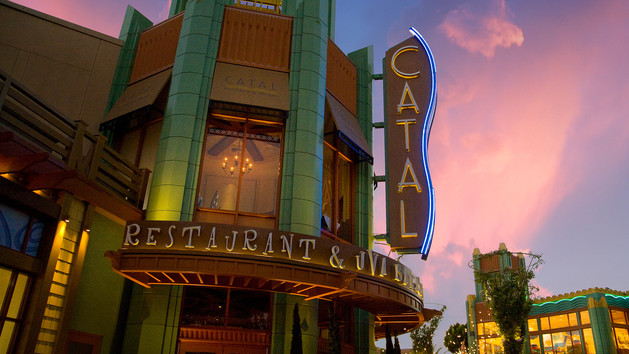 Catal Restaurant
Under the leadership of chef–restaurateur Joachim Splichal, the illustrious Patina Restaurant Group delivers the concept of Catal, where modern interpretations of classic Mediterranean specialties are sure to satisfy even the most discerning of appetites.
---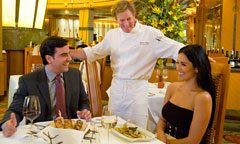 Napa Rose
Enjoy a glass of wine from the award-winning collection with exquisite seasonal creations for a fresh culinary experience that rivals fine-dining establishments anywhere in the world. Napa Rose was named the Most Popular Restaurant in the 2008 Zagat Survey for Orange County.
---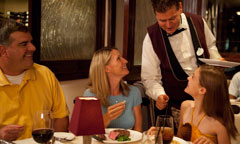 Steakhouse 55
Indulge in an elegant dining experience with unparalleled service and a menu featuring an award-winning selection of prime steaks, chops and seafood. Savor certified Angus beef cuts and take advantage of a premium wine list. Breakfast is available.