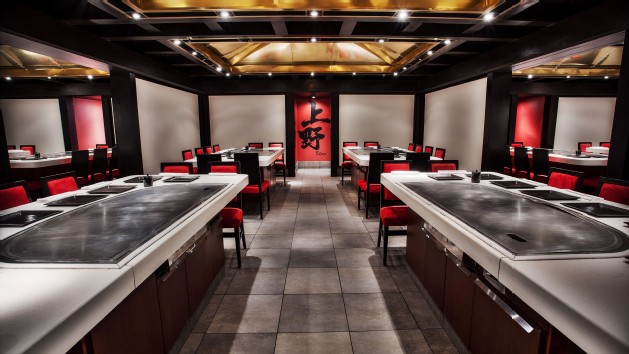 Every seat has an excellent view when Teppan chefs cook traditional Japanese dishes right at your table.
Location: Epcot, World Showcase
Type: Asian, Japanese, Sushi Cuisine
Price: $$ ($15 – $29.99 per adult)
Reservations: Yes
A Feast for the Senses
Celebrate authentic Japanese cuisine during an exciting dining experience that's part meal, part show. In the communal ritual of Teppan-yaki-style cooking, skillful chefs chop and stir-fry dishes on grills at your table.
Select from steak, chicken, seafood and vegetable entrées, which are served with Udon noodles and steamed rice. You can also enjoy such favorites as teriyaki chicken, potato-vegetable croquettes, tempura and edamame.
Guests 21 years of age and over can pair their meal with Japanese beer, wine, hot or cold sake and even a sake cocktail.
For the perfect ending to any meal, indulge in such treats as chocolate ginger cake and green tea pudding.
Reservations are recommended and can be made up to 180 days prior to your visit.
---
Candlelight Processional Dinner Packages
Enjoy guaranteed seating at a music-filled retelling of the Christmas story by a celebrity narrator.