If your image of a water park is a bunch of nondescript slides held up by exposed wooden superstructures surrounded by an over glorified city pool then you are in for a special treat.
Disney's water theme parks are of a whole different variety. The same attention to detail in theming that we enjoy in their major theme parks has been employed in their water theme parks.
---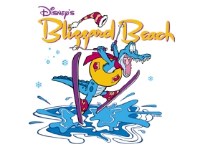 Blizzard Beach
Disney legend has it that after a freak winter storm blanketed the area with snow, Florida's first ski resort was born. When temperatures returned to normal, the powdery snow turned to slippery slush. Slalom courses, bobsled and toboggan runs became downhill waterslides. The chair lift carried swimmers instead of skiers. The ski jump became the tallest, fastest water slide in the nation. You are invited to what has become Disney's Blizzard Beach, the most slushy, slippery, exhilarating water park anywhere!
---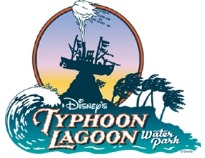 Typhoon Lagoon
Disney legend has it that a furious storm once roared across the sea, hurling surfboards into trees, blowing small boats through roofs and impaling a shrimp boat on a peak of a great volcanic mountain. Left in the typhoon's wake are twisting tides, roaring rapids, wonderful waterways and relaxing rivers. Whether you are navigating the nine exhilarating waterslides and streams or conquering one of the world's largest artificially created waves, Typhoon Lagoon promises the most wild, wonderful and wet water adventure known to man or fish.
---