Arctic Expeditions
Quick Service
Keep on trekking until you see this meals-on-wheels snowmobile near the Chairlift entrance, then delight your appetite with a hearty cheese steak or chicken gyro sandwich or grilled chicken, feta and watermelon salad—and top it all off with a thirst-slaking frozen blueberry-lemonade!
---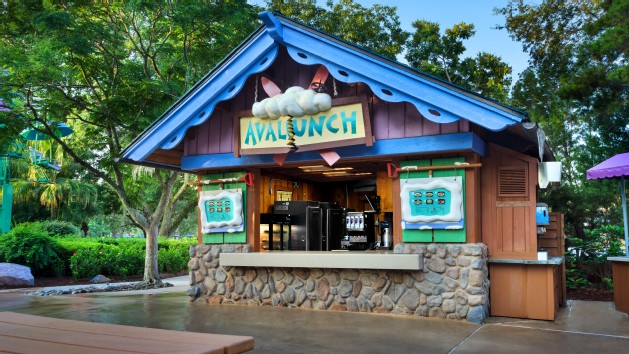 Avalunch
Quick Service
Don't let your hunger slide. Get a grip with loaded hot dogs, turkey legs, chicken salad, frozen novelties, desserts, chips, draft beer and soft drinks. Try the Blizzard Dog or the Tropic Dog, with banana peppers, tomatoes and onions.
---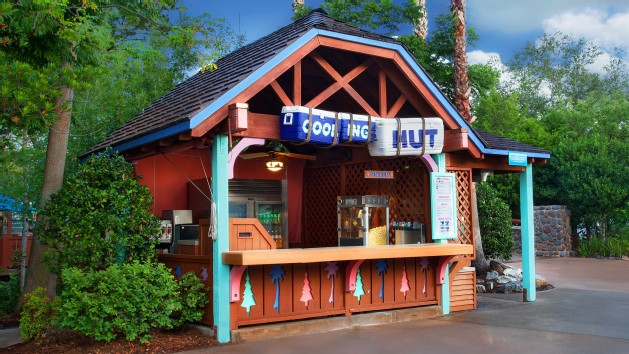 Cooling Hut
Quick Service
Thaw out in the heat with a frozen treat that's nice and sweet, like a Mickey's Premium Ice Cream Bar. Or, head off your hunger with something much warmer, including soft pretzels and popcorn. Beverages both hot and cold are also available.
---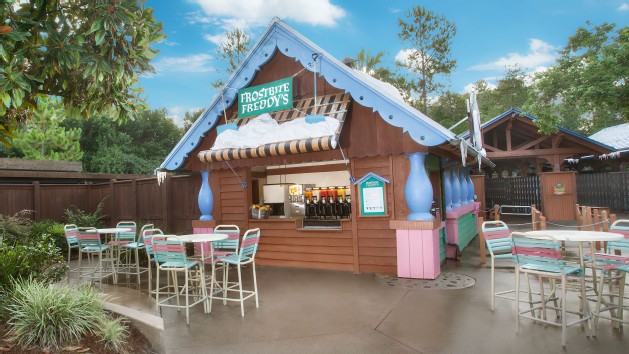 Frostbite Freddy's Frozen Freshments
Quick Service
Cool your heels with frozen novelties—including Mickey ice cream bars—smoothies, frozen lemonade, bottled beer, an "1800 margarita" or a Long Island iced tea. Whole fruit, cookies and pickles are also available at this snow-capped stand.
---

I.C. Expeditions
Quick Service
In search of something sweet? Cool off with frozen treats that include sundaes, floats, bars, waffle cones and other frosty desserts at this ice cream stand in Disney's Blizzard Beach.
---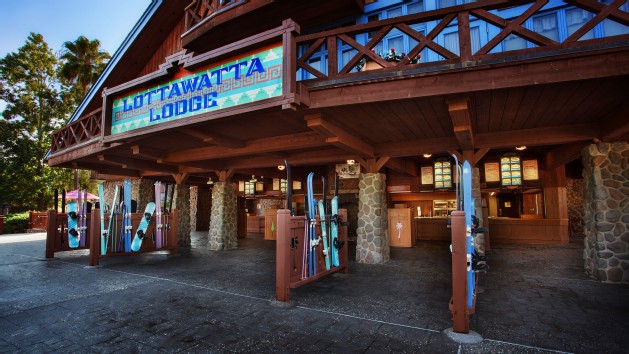 Lottawatta Lodge
Quick Service
Get a lotta grub at this alpine chalet: cheeseburgers, chili dogs, pizza, sandwiches, wraps, salads and more. Chill out with frozen novelties and select draft "brew-skis." All-day refillable mugs and hot and cold drinks are also available.
---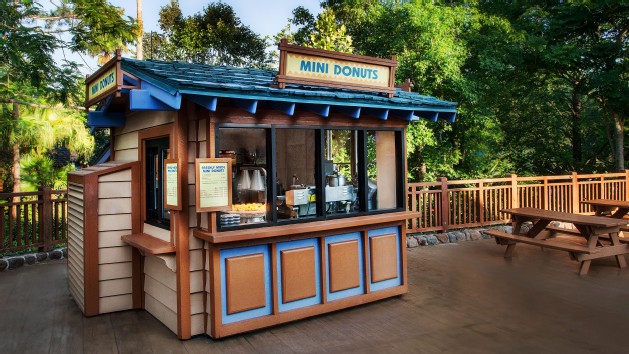 Mini Donuts at Disney's Blizzard Beach Water Park
Quick Service
These mini treats are big on taste! Dip in by the dozen or half dozen with raspberry, chocolate or white chocolate sauce. Soft drinks, frozen lemonade, coffee, tea and hot chocolate are also available from this stand near Lottawatta Lodge.
---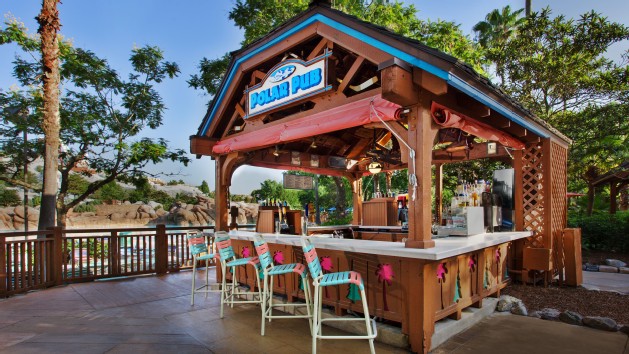 Polar Pub
Quick Service
Make your day even cooler at this full-service beach bar by Melt-Away Bay. Grab a cold one with specialty cocktails like the Alpine Sunset and Blue Blizzard as well as draft brew "skis." Little squirts can sip on Gator's juice of the day.
---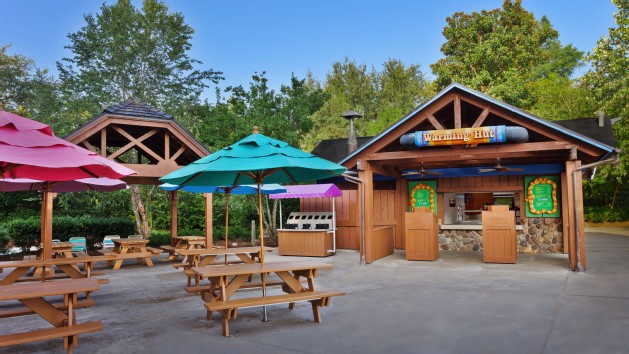 Warming Hut
Quick Service
Thaw out with toasty sandwiches and barbecue items. The pulled pork sandwich and BBQ chicken sandwich are featured, as are St. Louis ribs and chicken salad. Desserts, frozen novelties, fountain drinks and draft beer are also available.