Happy Landings Ice Cream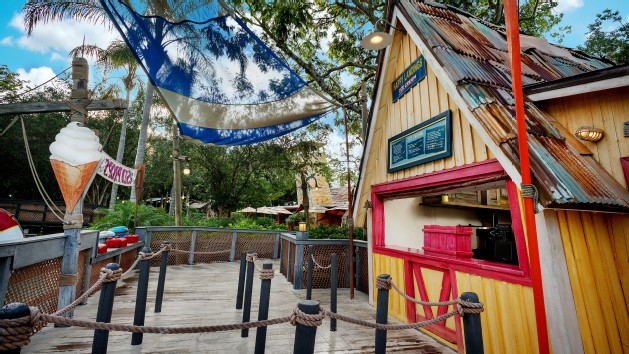 Quick Service
Drift by for a root beer float or a waffle sundae at this hut beside Castaway Creek. Or try the gargantuan Garbage Pail sundae, 8 scoops of ice cream and toppings eaten with a shovel! Ice cream novelties and soft drinks are also available.
---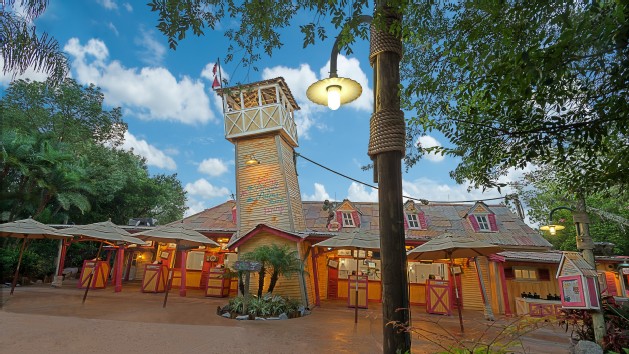 Leaning Palms
Quick Service
Leaning toward a quick bite and a beer? You'll find all that and more here: Angus burgers, chicken nuggets, pizza, hot dogs, hot or cold sandwiches, wraps, salads and drinks! Wet your whistle with the featured beer, Hurricane Reef Amber.
---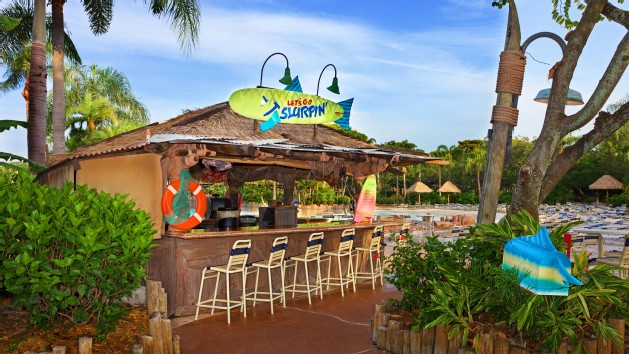 Let's Go Slurpin'
Quick Service
Shimmy over to this shack on the beach and loudly inhale surfside specials frozen or on the rocks, select beers or any drink from the full bar menu. Try the rum-based Miss Tilly or the frozen mango margarita, made with Patron silver.
---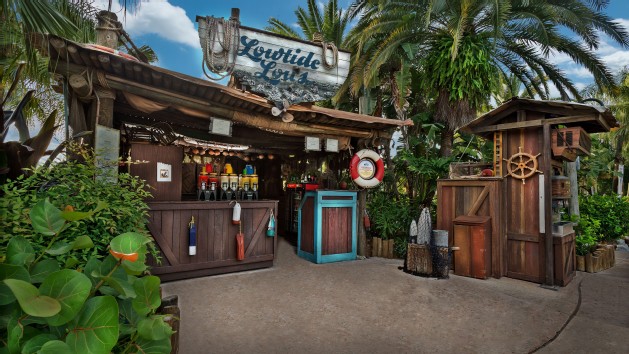 Lowtide Lou's
Quick Service
Low tide is lunchtime at Lou's: Caesar salad, chicken wraps, sandwiches, burgers, pizza and hot dogs. Then hit the sweet spot with ice cream novelties, frozen lemonade or a root beer float. Beer and wine are also available. Open seasonally.
---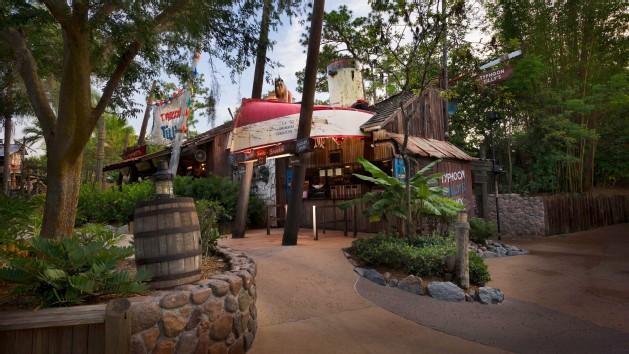 Snack Shack
Quick Service
Surf on by for wraps, sandwiches, salad and more from this walk-up window to the right of Miss Tilly's. Try a turkey pesto or tuna sandwich with chips. Nachos, desserts, smoothies, fresh fruit and fountain drinks are also available.
---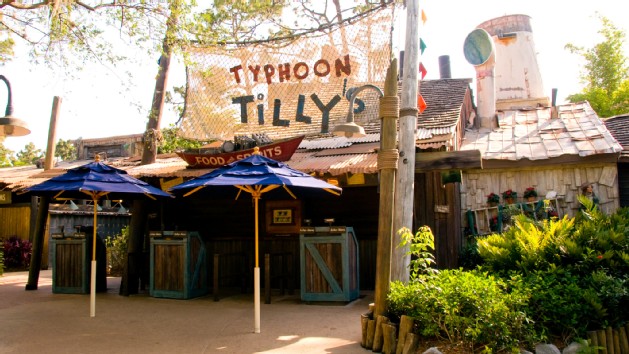 Typhoon Tilly's
Quick Service
Steer your crew this way for lunch. Featured items include BBQ pork sandwiches, fried shrimp, chili dogs, fish baskets, chicken wraps and salad. Dessert items, soft drinks and draft beer are also available at this shipwreck-inspired eatery.