Buena Vista Scooter Rentals and Mobility Services provides the accommodations necessary to ensure only the best vacation experience for both you and your loved ones. If you have a mobility need – from scooters and ECVs to power-chairs to baby strollers, Buena Vista Scooter Rentals will help make your stay the very best it can be.
---

Scooters/ECV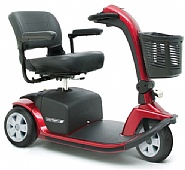 The standard model is available in a 3 wheel format and offers elegant simplicity, unmatched reliability an impressive, easy-to-use performance and operation. The next generation styling from Pride Mobility is fresh and exciting, while the many standard features, developed directly from customer feedback, are extremely practical in everyday use. This unit offers a perfect blend of style, performance technology, convenient standard features and affordable pricing making it the best over-all luxury scooter value in its class!
---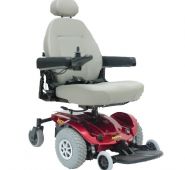 Powerchairs
The powerchair boasts maximum maneuverability, an excellent turning radius, high-back support and the utmost in quality and comfort. The highly maneuverable Jazzy Select delivers the advantages of in-line motor technology for enhanced efficiency, torque, range and performance. Plus, it's loaded with performance and convenience features, like standard Active-Trac Suspension, that make it as easy to enjoy as it is to use.
---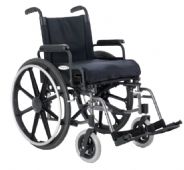 Wheelchairs
For those in need of wheelchair services, our manual wheelchair is a sleek, light-weight, easy to transport wheelchair that can be folded down for maximum portability. Their manual wheelchair is designed to meet the needs of active users. Extremely lightweight, highly durable, and enhanced fit and function.
---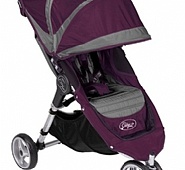 Strollers
Strollers are often a necessity on family vacations, especially when it happens to be a Walt Disney World vacation! Unfortunately, they are not always convenient to transport. Buena Vista Scooters offers strollers so you can leave one more worry at home.  FREE delivery and pick up to ALL Walt Disney World Resorts!
---