Despicable Me Minion Mayhem™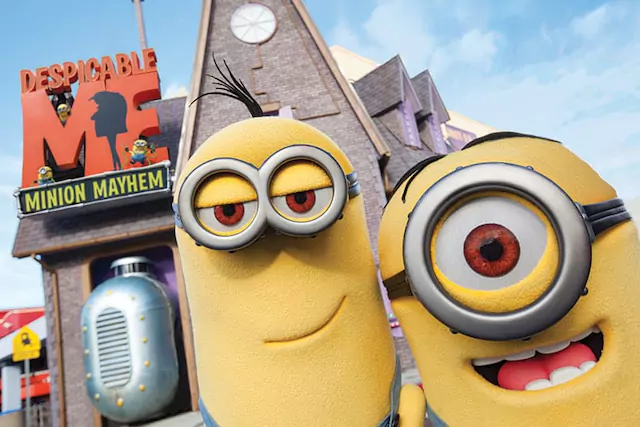 Join Gru, his daughters and the mischievous Minions on an unpredictable 3-D ride: Despicable Me Minion Mayhem™. Your journey starts in Gru's home, where you're recruited for his latest scheme—one where you'll become an actual Minion. But when things don't go as planned, you're launched into an unforgettable trip through his super villain laboratory.
---
E.T. Adventure™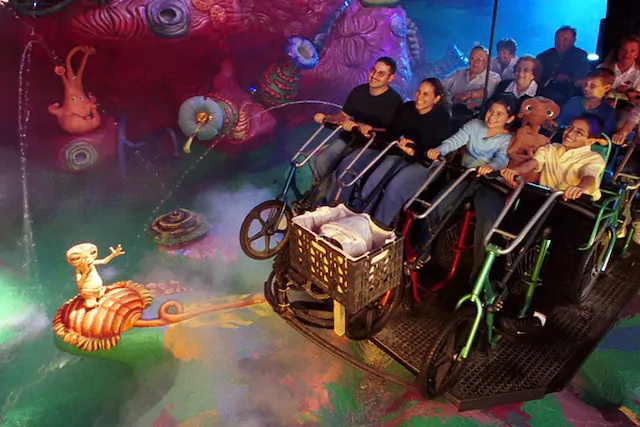 If you've ever seen the movie E.T. you've probably wished you could ride one of those flying bicycles across the sky. Now's your chance and there's no time to waste because E.T. needs your help. His home planet is dying and only you can help him save it.
---
Harry Potter and the Escape from Gringotts™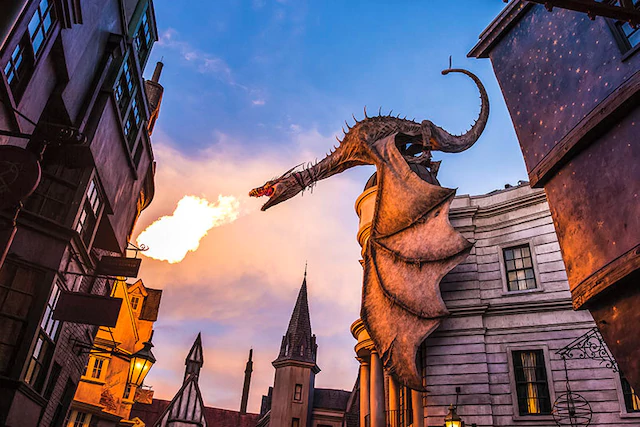 Enter Gringotts™ bank beneath the massive fire-breathing dragon at the far end of Diagon Alley™. Inside, walk through the bank's grand marble lobby and see goblins hard at work. Then, get ready to take a journey through cavernous passageways that lead deep underground as you climb aboard this mind-blowing, multi-dimensional thrill ride.
---
Hogwarts™ Express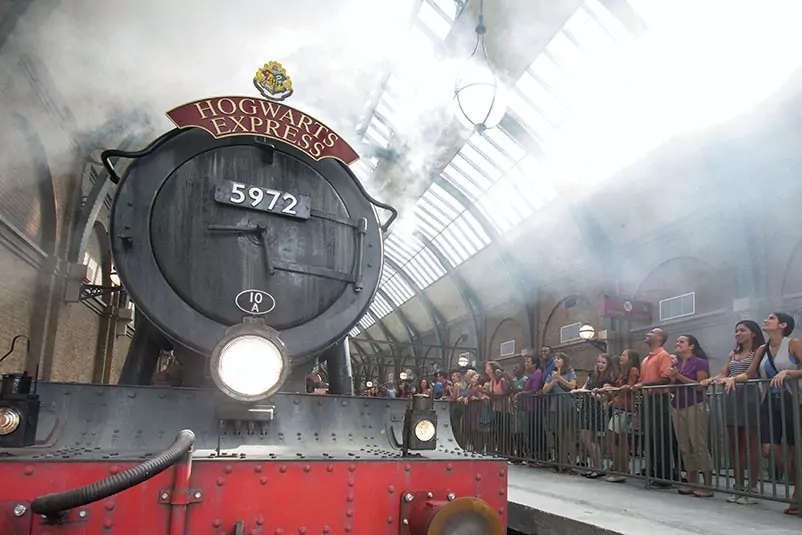 With a Park-to-Park admission ticket, you can board and ride the Hogwarts™ Express from either King's Cross Station in London at Universal Studios Florida™ and travel to Hogsmeade™ Station in Universal's Islands of Adventure™, or ride the other way around for a different experience. Onboard, you'll see characters and creatures featured in the films.
---
Hogwarts™ Express: King's Cross Station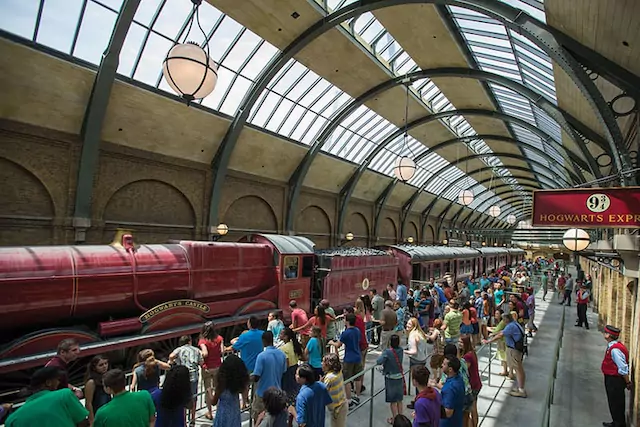 To ride the Hogwarts™ Express to Hogsmeade™, head to London in Universal Studios Florida™. Enter King's Cross Station and walk straight through a solid brick wall onto Platform 9 ¾™. There, a Hogwarts™ station staff member will be waiting to lead you to your passenger compartment aboard the train.
---
Hollywood Rip Ride Rockit™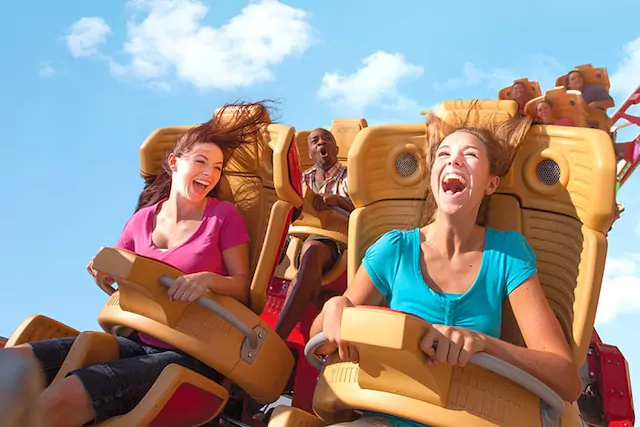 Adrenaline pumping and music thumping, you'll climb straight toward the sky at a 90-degree angle. After the first ferocious drop, you'll tear through the track, reaching a blistering 65 mph. Once you're back on solid ground, view your adventure as a photo or music video and purchase a copy to take home. You'll want to relive this adventure again and again.
---
Kang & Kodos' Twirl 'n' Hurl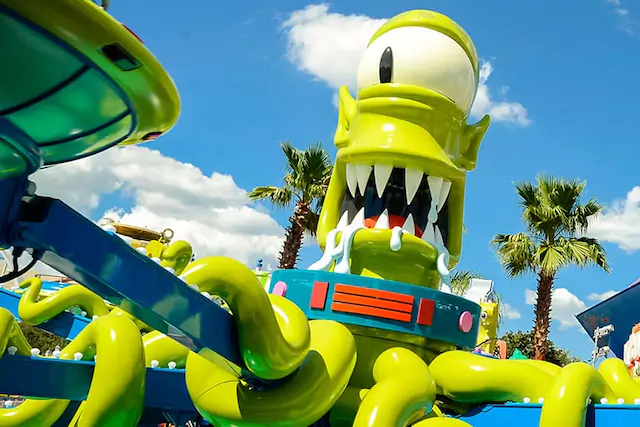 Pilot your very own flying saucer, swooping up and down as you circle one of the animated alien fiends from Rigel 7. You're starring in your own Treehouse of Horror alongside outer space's most famous slimy, green creature. And while you're spinning, say hello to many of your favorite Springfield citizens as you try to fry them with lasers. It's good ol' Questorian Radium Belt family fun.
---
MEN IN BLACK™ Alien Attack™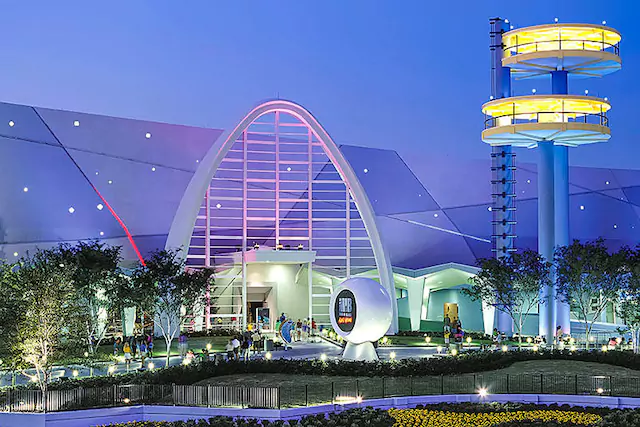 New York has been hit by an epidemic of aliens and it's up to you, Agent Trainee, to blast them into oblivion. You'll need a good eye and steady hand on your laser gun to zap those little suckers at just the right second. But be warned—they zap back! And if they hit your car, it'll spin out of control.
---
Race Through New York Starring Jimmy Fallon™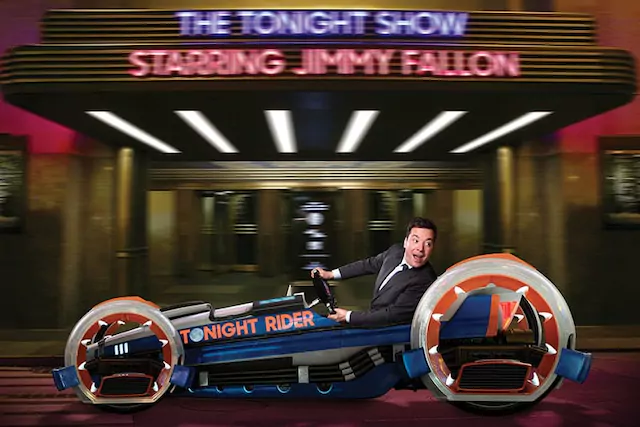 Get a place in the Virtual Line™ and get your return time to be a guest at The Tonight Show! Experience the history and fun of The Tonight Show in Studio 6B. Send a "Thank You Note" at the interactive desks. See Hashtag the Panda and enjoy a hip-hop barbershop performance by the Ragtime Gals!
---
Revenge of the Mummy™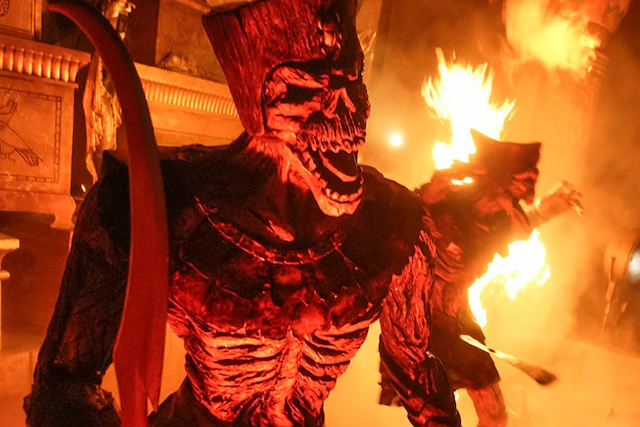 Digging your nails into the safety rail, you'll hold on tight as you thrash forwards and back on the track, fleeing from the evil Mummy Imhotep. He'll throw everything he's got at you: swarms of insects, warrior mummies and fire so intense you'll definitely feel the heat.
---
Shrek 4-D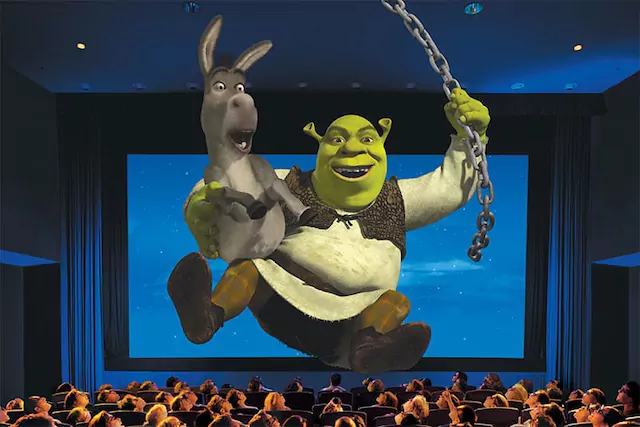 Behold the mini movie that takes place after the first Shrek and before the second. Lord Farquaad has returned (in ghostly form) to Far Far Away. He's kidnapped Princess Fiona, and Shrek and Donkey are hot on his trail. You're along for the ride, watching it all unfold from your cozy seat.
---
Terminator 2®: 3-D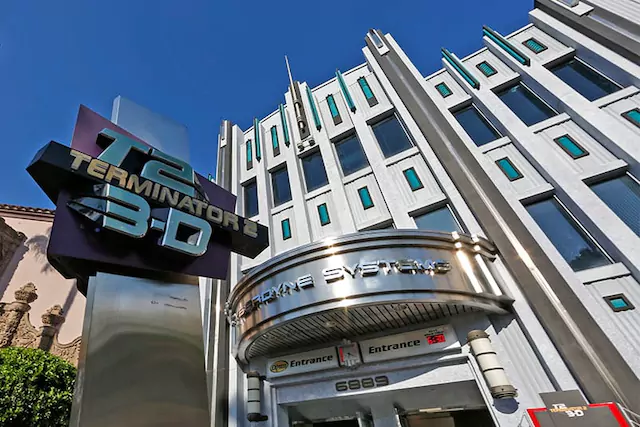 As you join forces with the Terminator to battle rogue cyborgs, you'll be thrown into a mix of live action stunts, special effects, and amazing 3-D filmmaking. Dodge plasma blasts. Feel objects whooshing past you. And become completely immersed in the 360-degree action of this thrilling apocalyptic adventure. Mark our words, you'll be back.
---
The Simpsons Ride™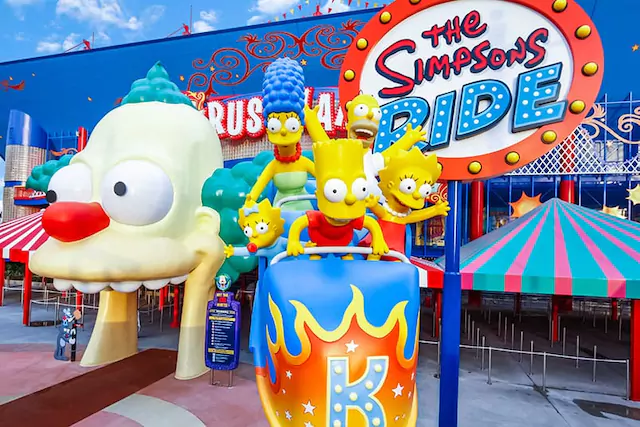 Grab a seat with The Simpsons™ on a virtual reality roller coaster ride. As the journey begins, someone is sabotaging Krustyland, Krusty the Clown's low-budget theme park, and you'll smash and blast through the park with Homer, Marge, Bart, Lisa and Maggie in an over-the-top non-stop adventure. Don't worry. We'll try to get you back in one piece.
---
TRANSFORMERS: The Ride-3D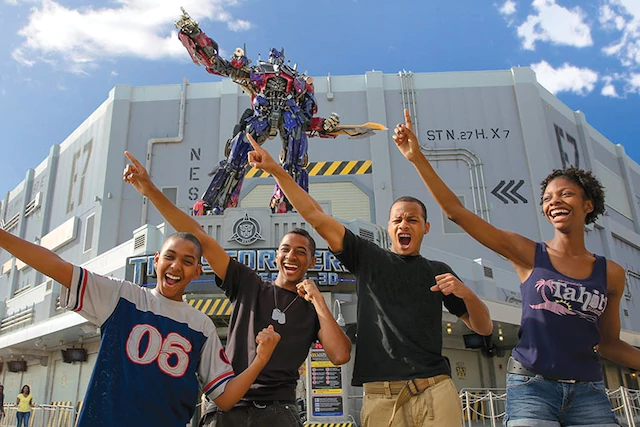 Board your N*E*S*T* vehicle and join Optimus Prime and Bumblebee in an ultra-immersive, next generation thrill ride that blurs the line between fiction and reality. You'll fight to keep the AllSpark out of Megatron's hands in an explosive battle between the Autobots and Decepticons.
---
Woody Woodpecker's Nuthouse Coaster™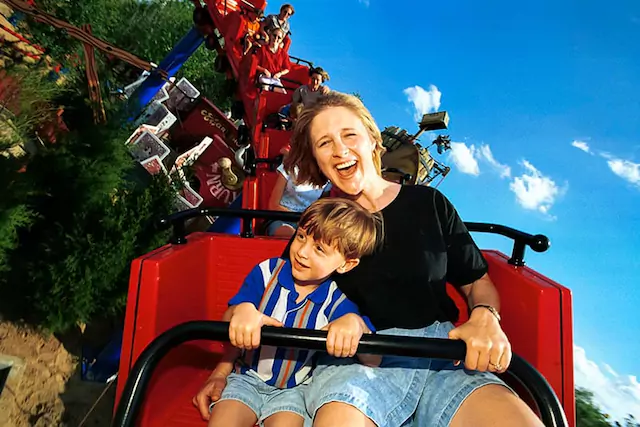 Who better to ease first-timers onto the track than that wacky woodpecker, Woody? This thrilling kid-friendly coaster gently swoops and turns through Woody's very own nut factory, filled with silly puns and corny jokes. It's all the fun of a classic coaster without any daredevil drops. The ups and downs may be small, but the smiles are huge for both kids and parents alike.