Do you have one of those places? You know what I mean … one of those places for which you hear great things, but you just never seem to make it there? For us, call that place Whispering Canyon Cafe at Disney's Wilderness Lodge.
We had heard about it on podcasts, even seen it featured by our own Rick Howard (owner of Kingdom Magic Vacations) on his "Travel with Rick" video-cast. For whatever reason, however, we never made the time to go over and visit. Well, my wife and I remedied that foolish oversight and enjoyed Walt Disney World Resort's "all-you-can-eat" barbecue feast, for the first time, a few months ago.
It was a hot day in Disney's Magic Kingdom, and it was approaching lunch time. Where to eat? We toyed with the idea of visiting Pecos Bill but were really feeling in need of a sit-down meal. One of our favorite stops is the Polynesian Resort's Kona Cafe, but it didn't quite pique our interest that afternoon. Then, we thought about Whispering Canyon.
In possession of no ADR (Advanced Dining Reservation), we knew we would be "walk-ins", and, as such, we were a little bit concerned that there would be "no room at the table" for us. As it turned out, though, the restaurant wasn't crowded at all. Take a look!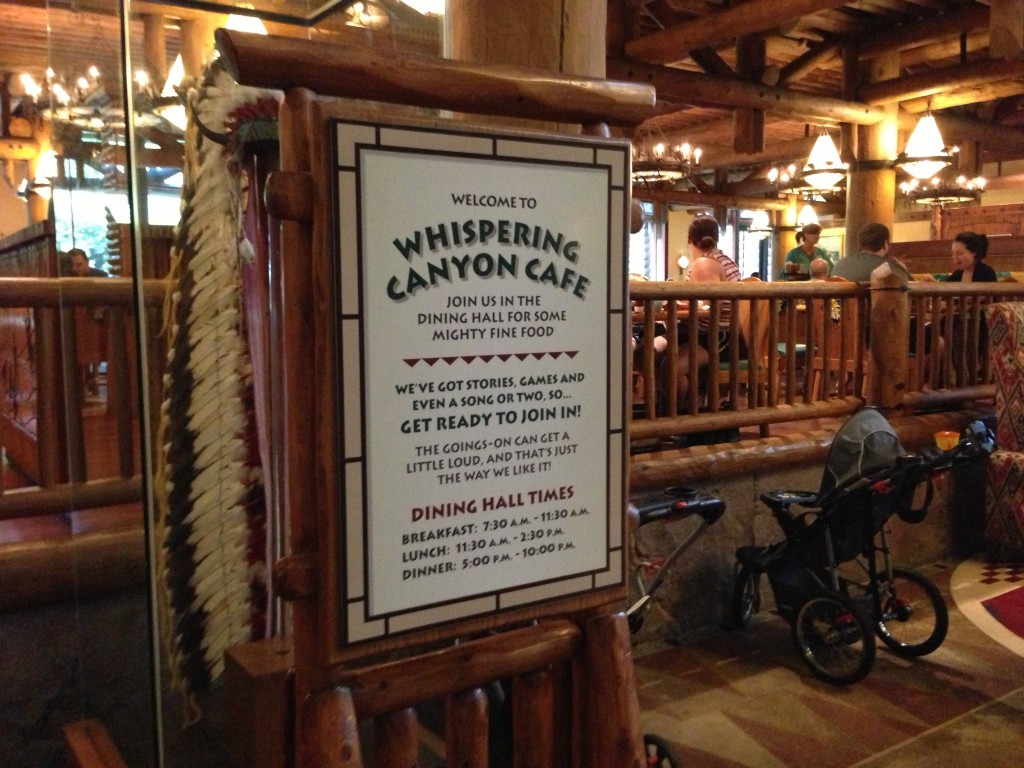 We were quickly seated at a comfortable table and handed the Canyon's menu of "delicious-ness".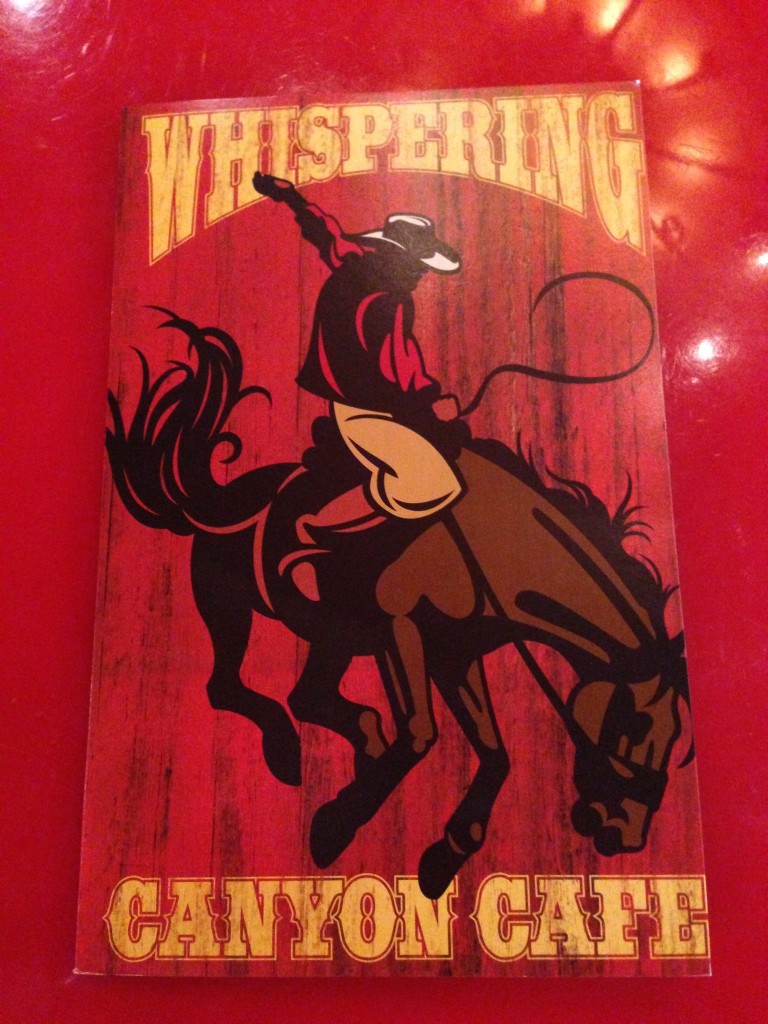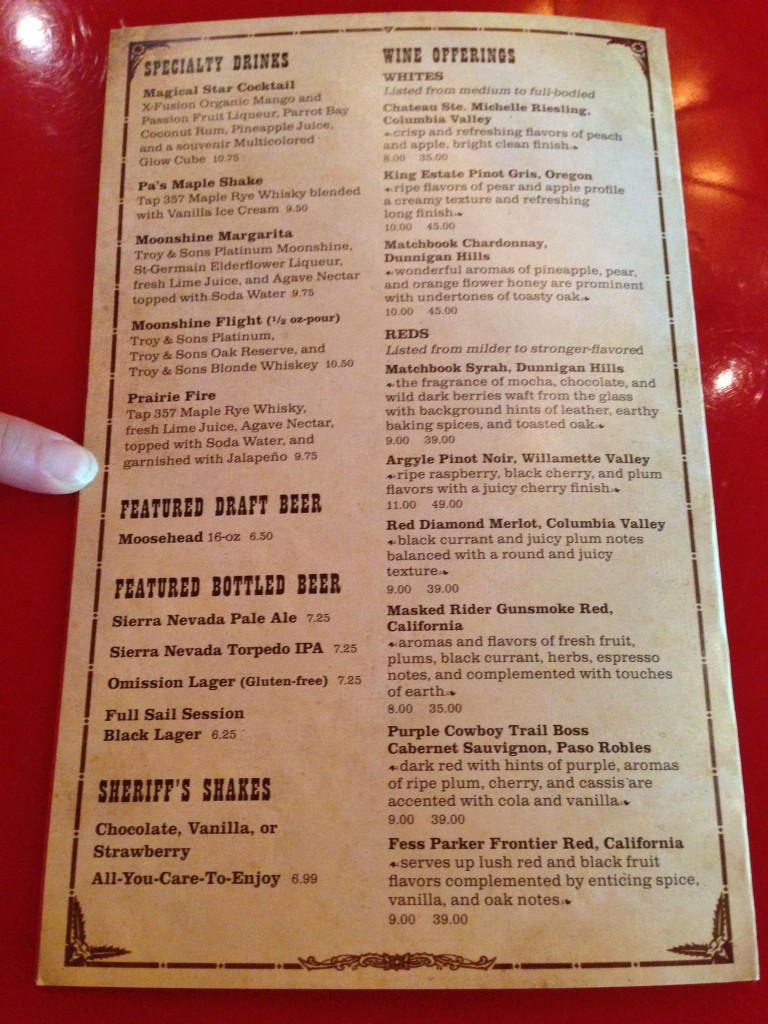 My wife ordered some Evian, while I ordered a Diet Coke.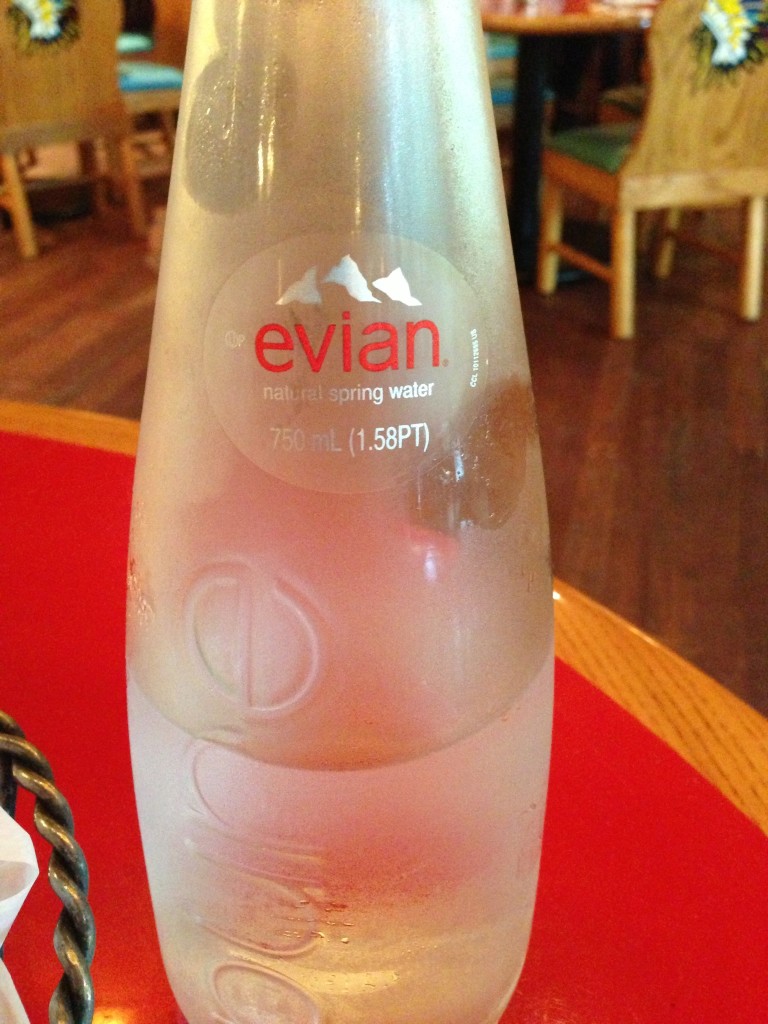 You have to love the "dinner-ware" too.
Our meal came out pretty quickly and was served "family-style". Their delicious cornbread came first.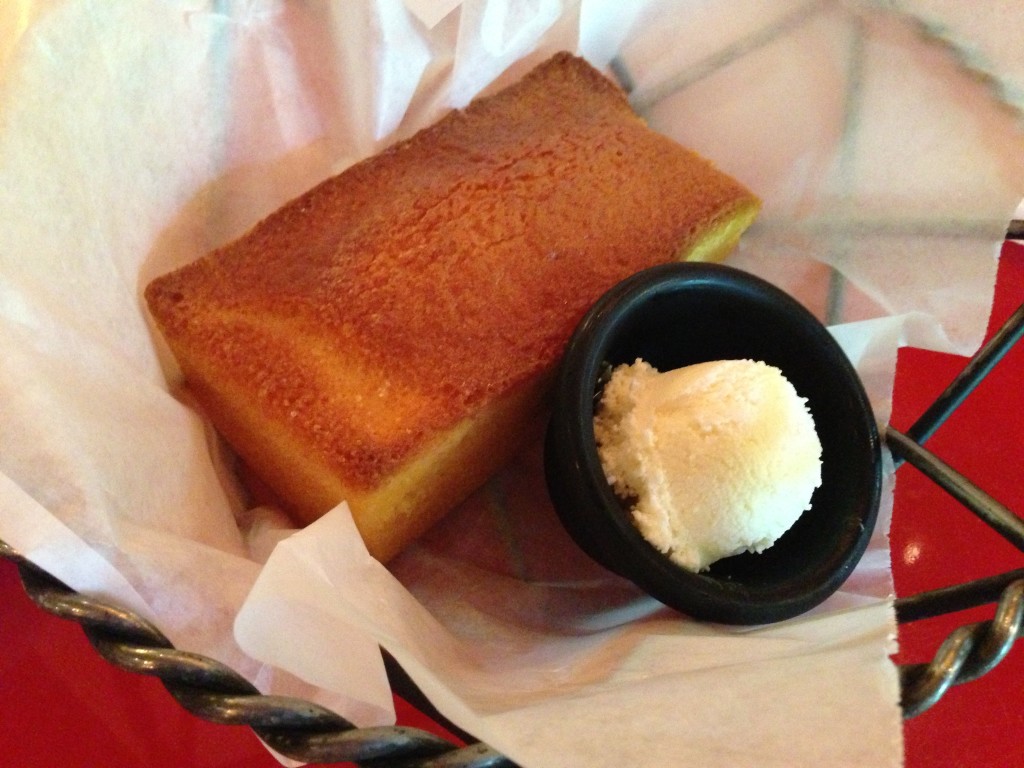 But, finally, the "star of the show" arrived!
As far as my wife and I were concerned, the pulled pork and the ribs were the best of the bunch. That's where we had our "seconds". And, "thirds"!
For the amount of food we got, and for the price (merely $21.99 per person), Whispering Canyon Cafe was a pretty good value, in our opinion. If you're a fan of good BBQ, all of the "All-You-Care-To-Enjoy Platter" items were good. The ribs and pulled pork, however, were outstanding! We suggest you stop by and give them a try.
One suggestion, though? Make an ADR. We got lucky and hit the restaurant at the right time. They're usually pretty darn packed! Oh, and whatever you do … ask for some ketchup. You'll find out why!
Bon appetit!
---
Guest Author – Bob Sikon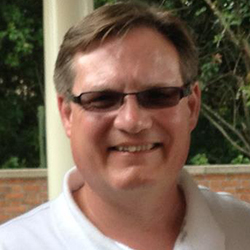 Bob Sikon is a Cast Member "Wanna-Be". He fell in love with Walt Disney World on his first visit to Mickey's Florida home in 1999, and it was all because of the Cast Members. In his words, "The way they take care of you, they make you want to be part of The Magic." Someday, his dream will come true, and he'll proudly wear a Cast Member name badge, but, for now, you can find him in Atlanta, GA, planning his next trip to "The World", and blogging about the place "Where Dreams Come True" at allinwdw.com.