If you are like me, I love to find a great deal.  I clip coupons, seek out the latest weekly deal at the grocery store, buy gift cards on double bonus point month and plan well for my vacations.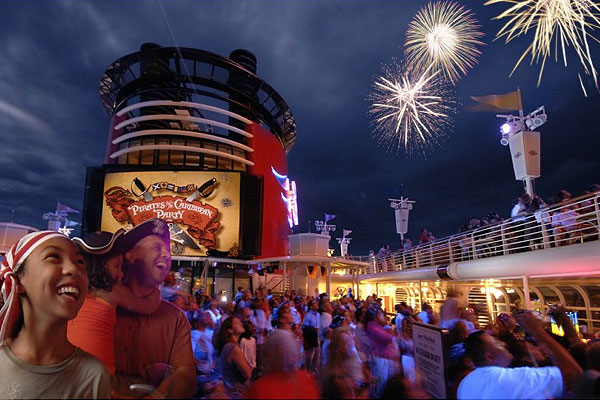 One of our family's favorite vacations is setting sail on a Disney Cruise Ship. Whether it be a short getaway tacked on to our Walt Disney World stay, seeing the wonderful natural beauty of Alaska or discovering history in Europe we are never disappointed with a Disney Cruise vacation.  The service is exceptional, the staterooms are comfortable and the family activities and adult only venues make it perfect for the whole family.
As with any family vacation, budget is one of the main contributing factors during the planning phase.  With a family of 5 that usually means, two state rooms, or the Deluxe Family Stateroom on the ship.  We learned early on that planning in advance offers us the best price.  As so as new Itineraries become available, that is when we set the date, but the key to making the most out of our budget is planning for our next cruise while we are still on the cruise!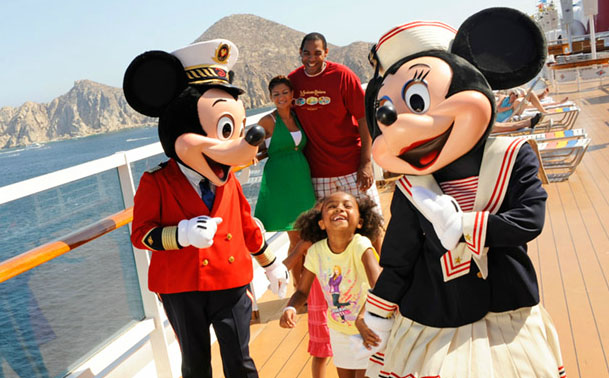 How does that work?  When you sail on a Disney Cruise ship you have the opportunity to book your future cruise while still on the ship and get a great discount, ½ deposit and an onboard credit.  Another fantastic bonus is that when you book your future cruise with Kingdom Magic and your Travel Planner you get an additional shipboard credit as well.  All together this translates into a great savings!
Important things to remember:
 You can ONLY take advantage of the savings while you are still on the ship.
You visit the future booking desk and deposit a future cruise.  If you don't know the date, just let them know and they will book a place holder cruise for you.  Then when you decide on the date and the Itinerary let your Kingdom Magic Travel Planner know.
Make sure that you tell the Cruise Desk that you want to book your vacation with Kingdom Magic and use the same travel planner.
When you return home, your travel planner will touch base will you so you can start dreaming about the next time you will set sail!
Sounds easy!  It is!  You have another perfect vacation planned for the future and you have saved money!
If you have any questions about a Future Cruise booking, contact us at 1-866-972-6244.