We love Walt Disney World and chances are you do too.  But it can sometimes be a little overwhelming when it comes time to decide where to stay.  With 25 resort hotels on Disney Property, and dozens more surrounding Walt Disney World, the choice can be difficult to decide which one is right for you and your family.
So over the next few weeks, we're going to take a deeper look into why you should choose a Walt Disney World Resort for your next vacation!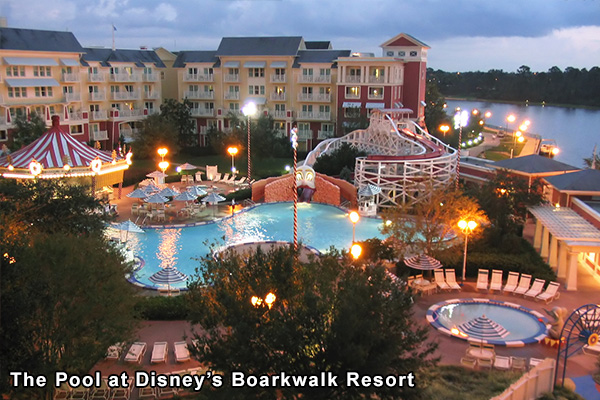 Each Resort Has Its Own Unique Magic
Disney Resort hotels offer unique themed experiences, Character Dining and a variety of recreation choices. See how magical your vacation at a Disney Resort hotel can be:
Themed Experiences: Disney Resort hotels are famous for their elaborate theming. You can stroll a seaside Boardwalk, encounter wild animals of the savanna, discover the French Quarter of New Orleans, delight in 20th-century pop culture or much more.
Themed Pools: From sandy-bottomed lagoons and pirate galleons to guitar-shaped pools, splashing in the water is always an adventure at a Disney Resort hotel.
Character Dining: Dine with beloved Disney Characters in a variety of fanciful surroundings. Discover the many ways to meet Disney Characters.
Golf: Complement your Resort stay with a round of golf at one of our championship courses featuring lush green fairways and tournament-ready surfaces. Explore Disney Golf.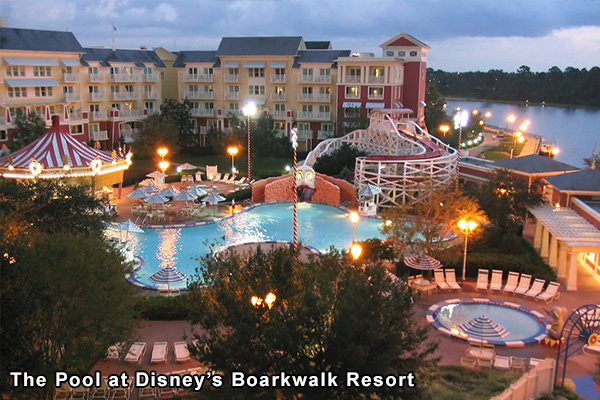 Next time, we will see some of the differences that make Walt Disney World Resorts unique!