During select Carnival sailings to The Bahamas, St. Thomas, Cozumel or Catalina Island, California, guests have the unique opportunity to see a band they love rock the ship in a theater venue. Seating is limited, but there isn't a bad seat in the house. There's even a VIP opportunity to meet the band for a photo, plus grab a seat in one of the front rows.

Purchase your Carnival LIVE tickets while you book your cruise.  Note that you must already have your cruise booked to purchase tickets.
Cruising always sounds good… but it's never sounded this good.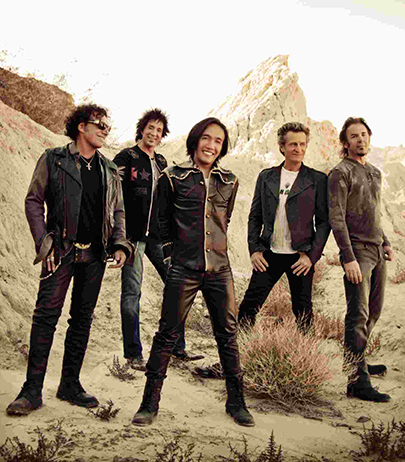 Journey (March 15, 2015 Sailings)
In a career spanning five decades, Journey is blazing hotter than ever with the lineup of Neal Schon (guitars, backing vocals), Jonathan Cain (keyboards, backing vocals), Ross Valory (bass, backing vocals), Deen Castronovo (drums, percussion, backing vocals) and Arnel Pineda (lead vocals). It's not luck; it's persistent, hard work over the years. When TV shows like Glee and The Sopranos made the song Don't Stop Believin' a sensation decades after its release, it's because that music endured. Since the group's formation in 1973, the band has earned 19 Top 40 singles and 25 Gold and Platinum albums. Journey recently concluded a hugely successful tour where they sold out the legendary Hollywood Bowl on their North American run with the Steve Miller Band – one of the biggest tours of the band's career, placing them in the top 25 of all tours of 2014 worldwide.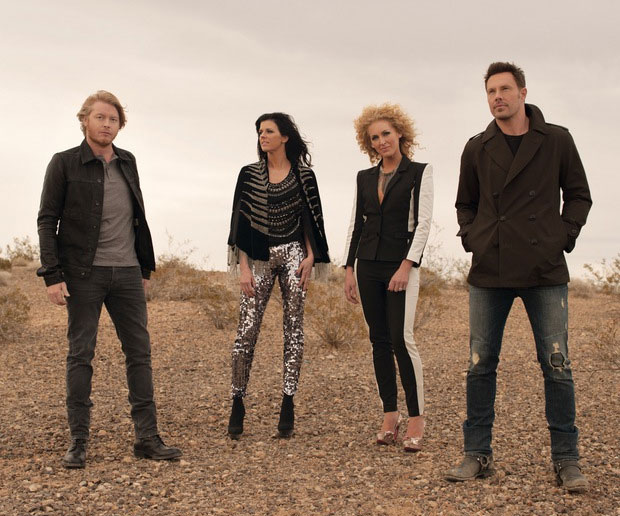 Little Big Town (March 28, 2015 Sailings)
Critically acclaimed country group Little Big Town — consisting of members Karen Fairchild, Phillip Sweet, Kimberly Schlapman, and Jimi Westbrook — first entered the music scene more than 15 years ago with hits such as Boondocks, Bring It On Home, Good As Gone and Grammy-nominated single Little White Church. The quartet's fifth studio album Tornado was released on September 11, 2012 and debuted at the top of the Billboard Country Chart where it stayed for five consecutive weeks. The album has been certified Platinum with sales of more than 1 million copies and features #1 hits Pontoon and Tornado.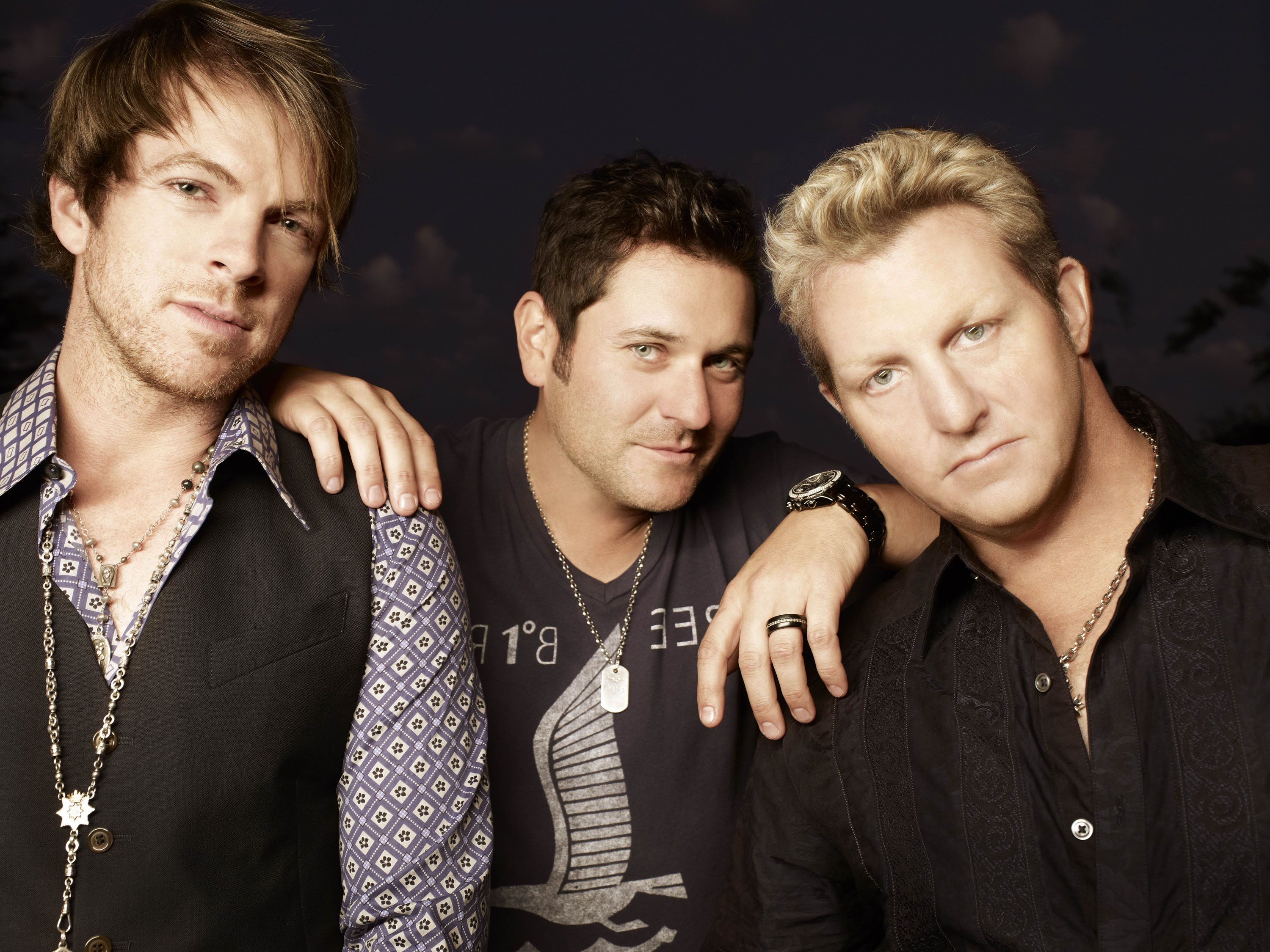 Rascal Flatts (May 2-4, 2015 Sailings)
If any act embodies the place to which country music has evolved in the new century, it is Rascal Flatts. Since their inception in 1999, the trio has helped change the face of popular music. Their trademark sound — Gary LeVox's powerfully emotive lead vocals coupled with the soaring harmonies of Jay DeMarcus and Joe Don Rooney, set amid world-class arrangements and production — have made the band the standard bearers for cutting-edge country. Drawing on Nashville's best tunesmiths and their own enviable songwriting skills, they have released, in songs like These Days, Bless The Broken Road, What Hurts The Most and Take Me There, some of the most important and successful music to come out of Nashville in recent years. Along the way, they have placed 15 #1 singles and 20 Top Tens, seen every one of their studio albums go multi-platinum, and become the most awarded vocal group in country music history with total sales at 22 million. In 2009, Flatts broke Alabama's streak of ACM Vocal Group of The Year wins when they took home the trophy for the 7th consecutive time.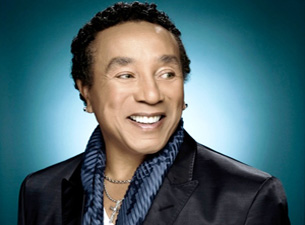 Smokey Robinson (April 18-20, 2015 Sailings)
Once pronounced by Bob Dylan as America's "greatest living poet," acclaimed singer-songwriter Smokey Robinson's career spans over 4 decades of hits. He has received numerous awards including the Grammy Living Legend Award, NARAS Lifetime Achievement Award, Honorary Doctorate (Howard University), Kennedy Center Honors and the National Medal of Arts Award from the President of the United States. He has also been inducted into the Rock 'n' Roll Hall of Fame and the Songwriters' Hall of Fame.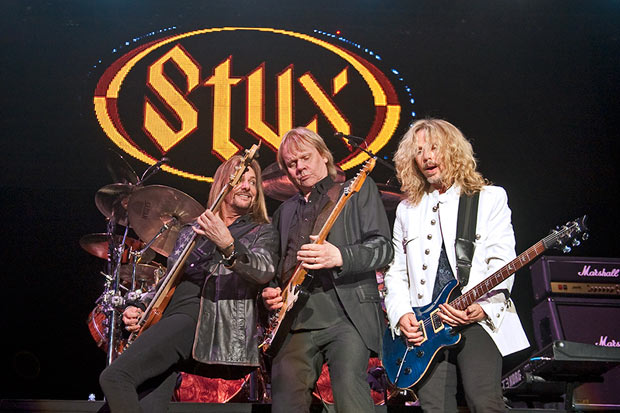 Styx (June 13-19, 2015 Sailings)
While Styx's early '70s releases reflected progressive-rock style of the day, they only broke through to the mainstream when the track "Lady" got substantial airplay in late '74. On the eve of their 1975 tour, Styx's original guitarist abruptly left the band, and was replaced by Tommy Shaw. Shaw proved to be the missing piece of the puzzle for Styx, as most of their late '70s releases went platinum and spawned hit singles and classic rock radio standards like "Come Sail Away," "Renegade," "Blue Collar Man" and "Fooling Yourself."
Here's how it works:
First, choose your desired sailing date and book your cruise as usual. During the booking process, Carnival will give you the chance to purchase your concert tickets.
Tickets to the shows cost between $35 and $60 per guest (depending on the band), and VIP tickets are $125–250 per guest. As a VIP, you'll get some of the best seats to the show, a laminated commemorative VIP pass… plus an exclusive meet-and-greet with the band, including an opportunity for a photo.
There's no will-call line to wait in, either — tickets will be delivered to your stateroom during your cruise. Seat selections are not assigned, and seats are available on a first-come, first-serve basis.