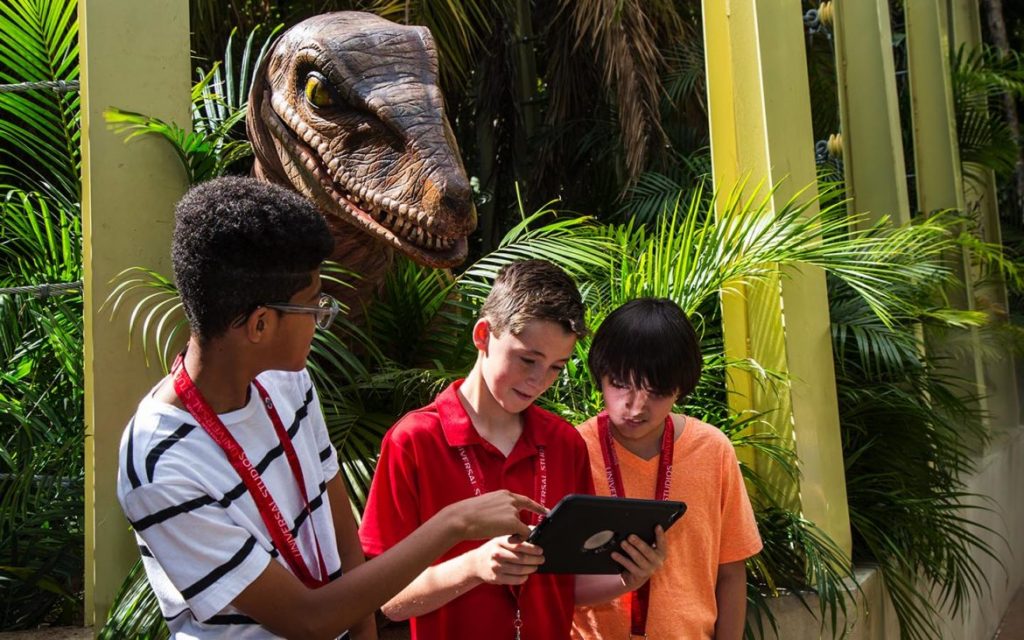 What happens when you take your physics textbook and turn it into a roller coaster?
Enter Your Classroom in Motion: A STEAM App Series, the latest Universal Orlando Youth Program.
Several programs make up this new series. Each one is unique and contains three parts:
Content-rich, pre-visit classroom lessons
Career-focused videos from NBC Learn
Thrilling in-park attraction and app-based experiences here at Universal Orlando Resort
And great news for teachers—the lessons all correlate with middle school and high school national and state education standards in STEAM concepts.
(STEAM is an educational approach that uses Science, Technology, Engineering, the Arts and Mathematics to guide learning.)
As a former educator, I know that when students are having fun with their work, learning is a natural outcome. To make the most of that, the series consists of the follow learning modules:
Transformers ROLL Out
Learn about the engineering principles of the 6 Degrees of Freedom. Then, reconstruct the ride vehicle's motion sequences on TRANSFORMERS: The Ride-3D.
Hollywood Rip Ride Rockit Science
Work in small groups to collect data and measure speed at different points along the Hollywood Rip Ride Rockit roller coaster. Then, use the data to prove the law of conservation of energy.
Kongtrol Panel
Use engineering principles to maneuver the ride vehicle around Skull Island: Reign of Kong.
Mummy Dig Site Detective
Use scientific observation to investigate curious discoveries at the dig site beneath Revenge of the Mummy.
Jurassic Paleobotany
Search for foliage in Jurassic Park using a digital map to collect photographic samples of Jurassic-era plants.
Your Classroom In Motion uses innovative software – exclusive to groups participating in the program – to give students hands-on learning lessons throughout Universal Studios Florida and Universal's Islands of Adventure theme parks.
For students who love the performing arts, we also enhanced our existing workshop, Sound Design: Music and the Art of Foley. This energetic workshop gives students the chance to experience a day in the life of a working movie musician.
Band, choir or orchestra students can now sync music or choral arrangements and create sound effects and voiceovers to Illumination Entertainment's Despicable Me and The Lorax.
Universal Orlando Resort is always ready to take students beyond the classroom and bring education to life.  Contact your Kingdom Magic Vacations Travel Planner for more information.