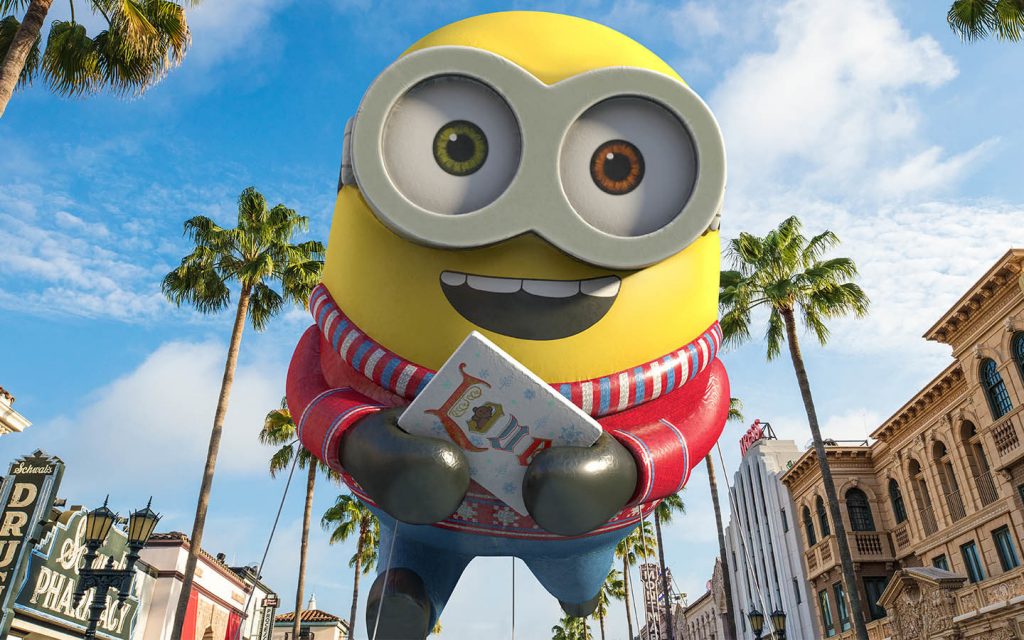 The new Universal's Holiday Parade Featuring Macy's is unlike any other parade that has been at Universal Orlando Resort.
We have 16 new balloons that will soar above you, 13 of which were exclusively designed for us by Macy's, the global leader in balloon entertainment. And let me just say right now: the Dronkeys from Shrek are adorable (more to come on them later)!
These 15 floats are HUGE. Each float has an astonishing lighting display and unique details to each theme.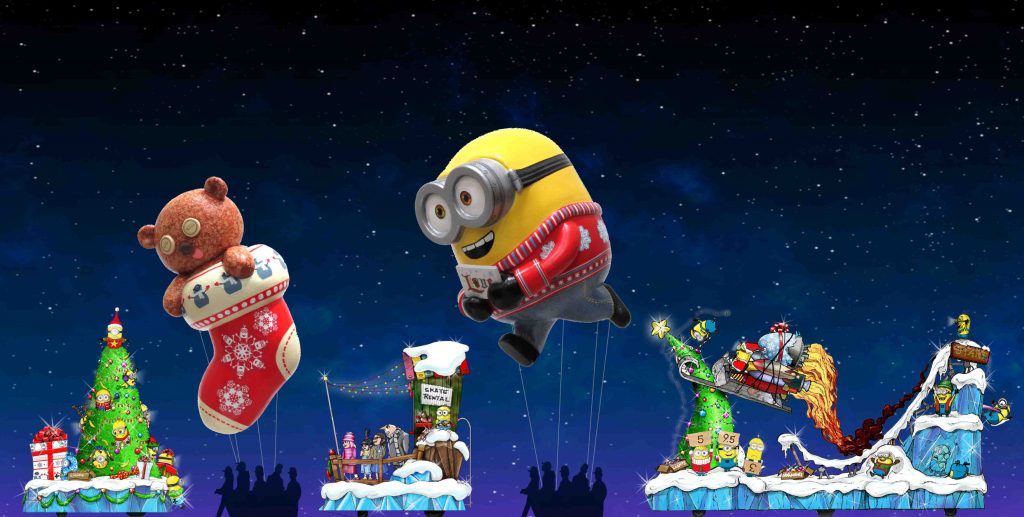 Jingle All the Way With the Minions
The Minions are bringing mayhem to the holidays this year. You'll hear them sing their own rendition of Jingle Bells as they attempt to decorate a Christmas tree. Look up and you'll see Bob the Minion balloon chase after his favorite teddy bear, Tim. You'll also see Lucy (for the first time ever), Gru and his daughters spreading holiday cheer.
Santa Claus is Coming to Madagascar
Up next, King Julien and the Madagascar crew are inviting you to a tropical holiday party. The Penguins are searching for Santa Claus, followed by King Julien who has gifted himself a giant pineapple balloon. The last float showcases Alex, Gloria, Marty and Melman celebrating the holidays like only they can.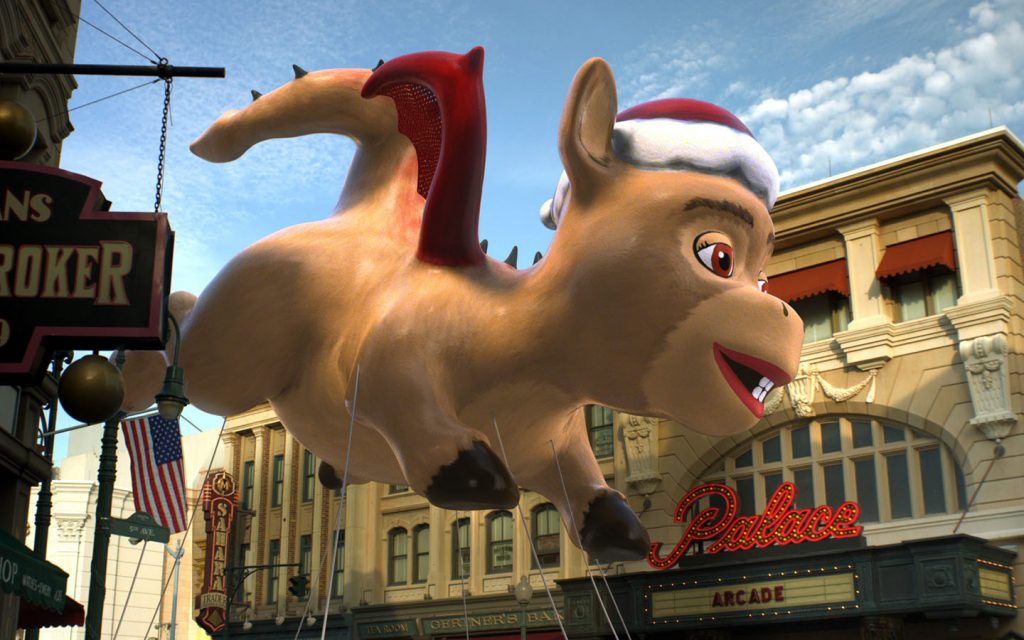 Celebrate the Most Wonderful Time of Year with Shrek  
Shrek, Fiona and their baby ogres are also celebrating the holidays in their swamp. Gingy leads the festivities from above with his gingerbread house float below. Donkey follows right behind with an assortment of gifts. Lastly, Shrek and Fiona share a massive float with Dragon while two of her Dronkey babies fly above.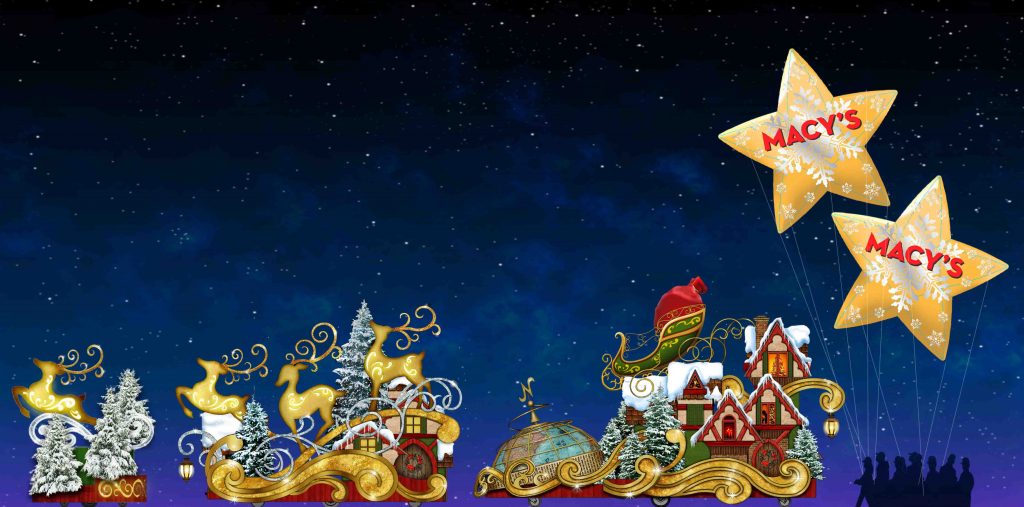 Here Comes Santa Claus…With His Elves
Holiday favorites are also returning with a brand new look. Santa's elves are inviting you into the workshop where you'll see all your favorite toys come to life. Following close behind is Santa Claus himself. Santa's float is beautiful when it lights up with all the reindeer!
Having a performance background, I'm also really excited about the choreography in this parade. We have more than 100 performers and every one of them has a unique personality that ties to their character's theme.
Also new to the parade this year is the musical score—and Santa will be making it snow throughout the parade.
You can watch the parade near the end of your park day in Universal Studios Florida. Check the Official Universal Orlando Resort App or your park map for the parade start time when you visit.
The parade is just one of the exciting new elements coming to this year's Holidays celebration at Universal Orlando Resort.
The festivities start on Saturday, Nov. 18 and run through Jan. 6. Start writing your Christmas list and add Holidays at Universal Orlando to it. You won't want to miss it!