The 2018 Epcot International Food and Wine Festival is running through November 12! I had an amazing time at this year's festival and am excited to show you my experience through video! Here is part 2 of my time at the 2018 Epcot International Food and Wine Festival!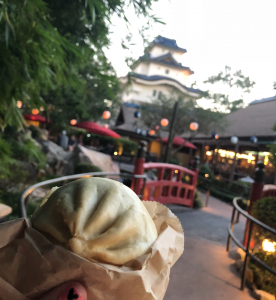 In part 2 we continue our Food and Wine journey by making our way into World Showcase! This area is where the festival feels most alive! Every couple feet there is another festival market place! During your lap around World Showcase you can find dozens of food and beverage offerings to try. We made our first stop at the Mexico Marketplace! Here we tried the Shrimp Quesadilla, a brand-new item just introduced at this year's festival. Our next stop was in America at Hops and Barley where we had the New Brunswick Slider. We then headed next door to Japan's Marketplace where I had my absolute favorite item of this year's festival, the Teriyaki Chicken Steamed Bun! I love the texture of these steamed bao buns and the teriyaki chicken inside was perfectly flavored and so tender! I loved this item so much I actually got it a second time during our vacation! Next, we made our way to the Hawaii Marketplace where I enjoyed a festival 'must-have' for me every year, the Kalua Pork Slider! This slider is a 10 out of 10 every year and has become quite the fan favorite among festival goers! The pineapple chutney and spicy mayo gives this dish the perfect marriage between savory and a little bit of sweetness! I also tried the Spam Hash from Hawaii for the first time and really enjoyed it!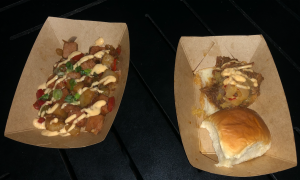 After indulging in so many delicious things we made our way back into Future World where we got to check out the Disney Du Jour Dance Party! This new entertainment offering is a first for the festival this year! The dance party is so fun and even includes appearances from some favorite Disney characters! When we were there we got to see Remy and Emile from Disney Pixar's Ratatouille! The characters play fun games with the crowd! We had a blast watching the festivities!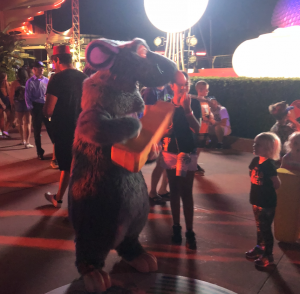 I vlogged all the fun and I am excited to share my experience with you through video! Here is Part 2 of our day at the Epcot International Food and Wine Festival!
Contact your Kingdom Magic Vacations Travel Planner today to plan your next trip to the Walt Disney World Resort or to whatever destination you are dreaming of next!