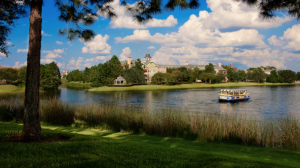 Disney's Saratoga Springs Resort at Walt Disney World is a gorgeous deluxe property! I have personally stayed here twice and have had a wonderful experience both times! This resort ranks as being one of my all-time favorites and I am excited to share with you why I enjoy it so much!
Saratoga Springs is themed to the historic Saratoga Springs that existed in New York in the late 1800's as a well-known retreat that was known for its spas and horse racing! The theming throughout the resort sets this scene! Everything from the rooms, to the lobby, to the grounds is detailed to transport you to that time and place! This Victorian-style resort sits in-between Village Lake and the rolling greens of the golf course!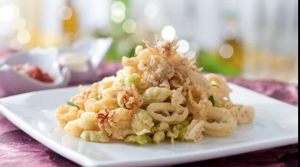 This may be a turn of the century-themed resort but it is stocked full of every modern luxury you want! There are also wonderful amenities located right on the resort's property such as Senses Spa and Disney's Lake Buena Vista Golf Course. When you are looking to grab a bite, you will love the onsite dining locations! You will find everything from grab-&-go and quick-service meals at The Artist Palette, to gourmet dishes at the Turf Club. The resort features a main pool area as well as several quite pools located throughout the entire property! The grounds are tranquil and serene. It is a great place to be if you are looking to relax!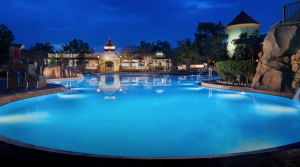 What I love most about this resort is its location! Saratoga Spring is location directly across the lake from Disney Springs! You are so close you can actually walk straight from the resort over to Disney Springs by the connecting walkways! There is also boat transportation that will take you over! This close location is super convenient for being able to just pop over to Disney Springs to grab a drink, get a bite to eat, shop or just walk around and enjoy the atmosphere. Disney Springs is a great spot to hangout and unwind after a day in the park. However, having to take bus transportation to Disney Springs after a long day in the parks might hinder you from coming over every night. That's why staying at Saratoga Spring is so wonderful! Being walking distance from Disney Springs you have the ability to enjoy this awesome spot in a more relaxed way and much more often.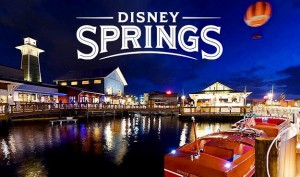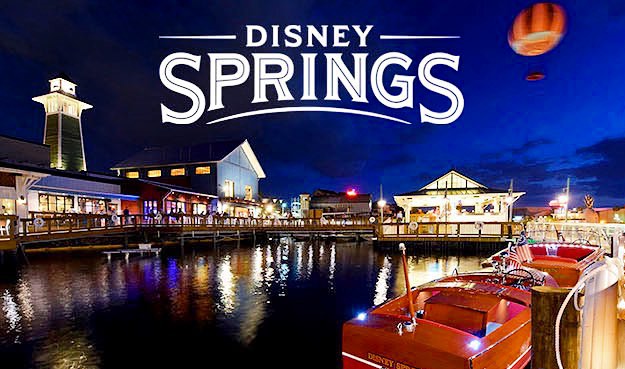 I recently got to stay in a 2-bedroom villa here at Saratoga Springs. This villa was incredible and very spacious! Join us on a room tour in our new YouTube video!
Have you ever stayed at Saratoga Springs? Contact your Kingdom Magic Vacation Travel planner to plan your next magical vacation to the Walt Disney World Resort or to any destination that you are dreaming of next!