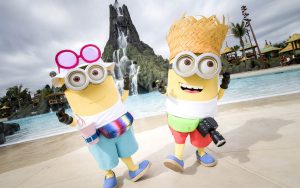 A group of our Kingdom Magic Vacations Travel Planners recently visited the Universal Orlando Resort! I have loved hearing about all of their fun experiences that they had during their Universal stay! Their stories about the wonderful hotels to the amazing rides and attractions have me itching to go to Universal for myself! There is truly so many layers that encompass this great vacation destination!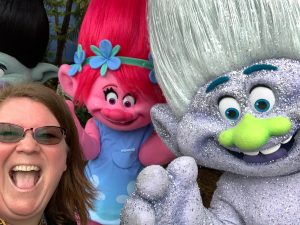 One of those layers of fun to discover includes the Universal characters! Until talking with my fellow Kingdom Magic Travel Planners, I had no idea just how many characters there were to meet at the Universal Orlando Resort! They detailed that everywhere you turned there seemed to either be a character roaming the streets or a pop-up meet and greet! If you enjoy meeting characters then Universal is the place for you!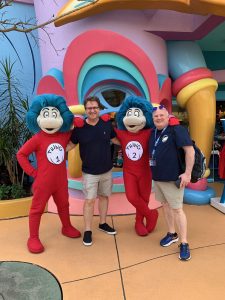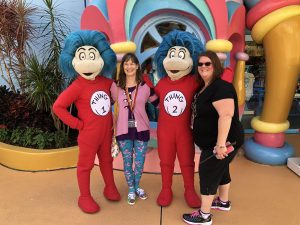 The other amazing part about the Universal Orlando parks is that the character meet and greet lines are never very long! This means you can get to meet even more characters and experience more of what the Universal parks and resorts have to offer. You will see this to be true in the following video that so many of the character lines were a "walk-right-up" type of case! Amazing!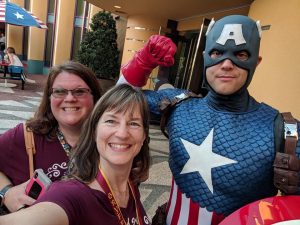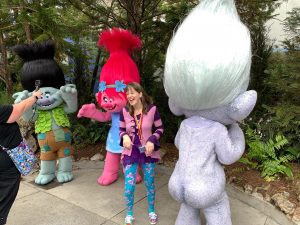 Our Travel Planner, Alyssa Maisano captured some very fun candid moments on her GoPro camera and shared them with us! In the following video, you will get to tag along with some of our team as they meet and greet with several Universal characters including Captain America, Kitty Softpaws, Thing one and Thing Two and more! They even got to meet the very popular characters from Trolls including, Poppy, Branch and Guy Diamond!
Thank you to our Travel Planner Alyssa Maisano for capturing these fun video clips of her and some of our team! Be sure to contact your Kingdom Magic Vacations Travel Planner today to plan your next visit to the Universal Orlando Resort or to whatever destination you are dreaming of visiting next!