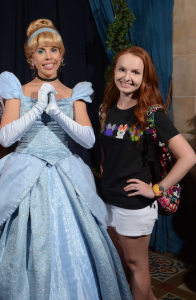 For many the icon they think of when they hear the name Walt Disney World is hands-down Cinderella Castle! This breathtaking castle sits at the end of Main Street USA in the Magic Kingdom and getting your picture with the castle in the background is a right-of-passage for every family during their Disney Vacation! Did you know that you can actually dine inside of Cinderella Castle?! Cinderella's Royal Table is a wonderful character dining location that is actually located inside of Cinderella Castle! Here are my top 3 reasons to dine at Cinderella's Royal Table!
Atmosphere:
Dining at Cinderella's Royal table gives you the experience of actually being able to step inside of Cinderella Castle! This is such a unique opportunity and will make you feel like you are royalty yourself! You will also be able to say that on your visit to Disney World you actually stepped inside the resort's most iconic structure! The restaurant's theming is simply magical! You will find regal touches everywhere you turn. Throughout the restaurant, you will also find some adorable details from Cinderella's story! One of these fairytale touches includes Cinderella's mice friends Jaq and Gus peaking down from the rafters in the main hall!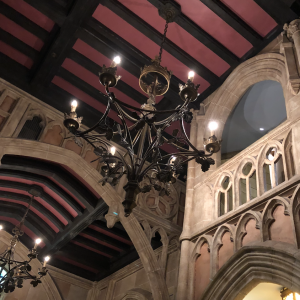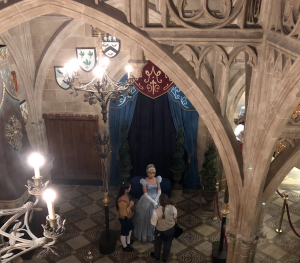 Princesses:
Another great aspect of Cinderella's Royal Table is the fact that it is a character meal! A Disney Character meal is when the Disney characters come and meet you at your table throughout the course of your meal. Here at this location it is a variety of the Disney Princesses! A character meal is the best way to guarantee you will get to see Disney characters during your vacation. There is no waiting in long lines or using your fastpasses on meet and greets, with character dining the characters come to you! This type of character experience is also much more relaxed and the characters generally get to spend a lot more time with you than at a standard meet and greet. You will get to make so many memories from these very personal character interactions and will have so many opportunities to capture some incredible photos!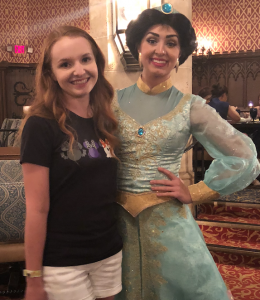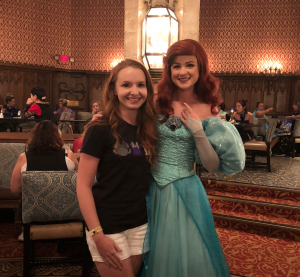 Food:
The food at Cinderella's Royal Table is so wonderful! The menu is a prefix. At dinner, this allows you to select an appetizer an entrée and a dessert all for one flat price. The menu does a great job of covering a wide range of items. Everyone in your group will find something they like from the pickiest eater to the most adventurous foodie!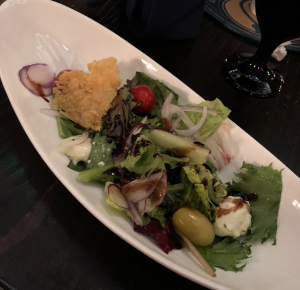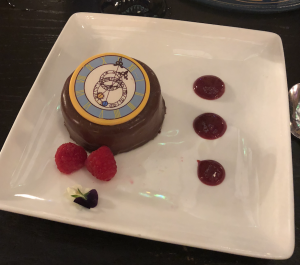 Check out our new YouTube video to see my recent experience dining at this magical restaurant:
Contact your Kingdom Magic Vacations Travel Planner today to book your next vacation to Disney World or to whatever destination you are dreaming of traveling to next!