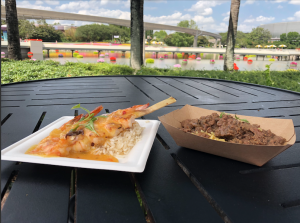 I love Epcot so much at Walt Disney World! I love the spirit of innovation and technology that can be found in Future World and I love the adventure and discovery that can be found when exploring the pavilions in World Showcase! Every aspect of this Disney Park is right up my ally! Another thing I love about Epcot is that there is always something new and exciting taking place! Much of that is thanks to none other than the Epcot festivals! Over the years, the Epcot Festivals have grown and evolved and we have seen the introduction of brand new festivals with their own unique offerings! Now days, throughout the course of the year there is pretty much always a festival taking place in Epcot with the exception of summer time and the few in between weeks during the year when Epcot sees the transition from one festival to the next.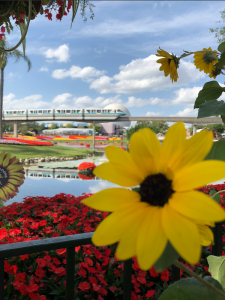 This means there is pretty much always something new and additional to enjoy during your Epcot visit! There are currently 4 festivals that take place at Epcot each year! Each event is unique and offers something for everyone! The 4 festivals are the,
Epcot International Food and Wine Festival
Epcot International Festival of the Holidays
Epcot International Festival of the Arts
Epcot International Flower and Garden Festival
Here is an overview of what each one of these festivals has to offer!
Festival of the Arts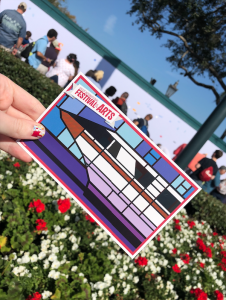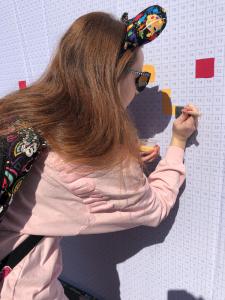 This festival is the newest to come to EPCOT.  It is held usually from mid January through mid February. This past year was only the third year and it has quickly become a favorite among guests.  It is definitely now my new favorite.  My family and I made a special trip just to experience it for ourselves because we all love the arts.  We were not disappointed!  There are many artists there doing meet and greets and will sign any art that you purchase.  I got a signed print from Ashley Taylor and enjoyed getting to talk to her for a bit.  Then there is the huge mural that you get to paint.  Just like color by numbers, you will get a brush and a small container of a certain color paint that you will be told to paint 5 squares of a number on the mural.  After you paint it and turn in your brush, you will be given a post card of what the finished mural will look like.  If you are there for a day or two you can see the finished product before a new mural is put up.  This was so much fun!  Another fun hands on experience is drawing with a Disney animator.  This is a 20-minute class where the animator will lead you step by step in drawing a Disney character.  At the end, you have your very own drawing that you can sign and date.  It is a fun free souvenir.  As you walk around World Showcase, there are props of famous paintings that you can jump into and be part of the scene. A photopass photographer will take your picture.  These are great to send to your friends and family back home.  If you love Broadway songs than you will not want to miss the Broadway Series concerts at the American Garden Theater.  Actual Broadway singers will perform the classic Disney hits.  Last but not least let's talk about the food! The Disney chefs outdo themselves by creating delicious foods that are presented as a beautiful work of art.
Flower and Garden Festival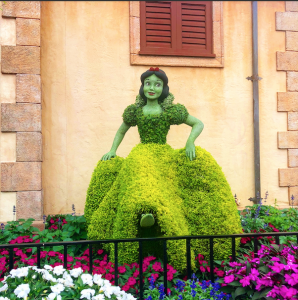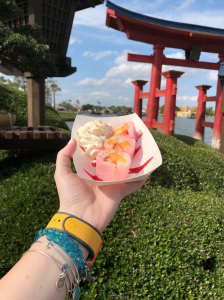 The Flower and Garden Festival is the most stunningly beautiful time of year to visit EPCOT.  It usually begins in early March and runs through May.  The landscape department does a wonderful job of transforming EPCOT with so many colorful flowers, plants and topiaries of the Disney characters.  The pictures you will get will amaze you!  Stop by the butterfly garden to be surrounded by more butterflies than you have probably ever seen before and watch as new butterflies hatch!  Your children will have a blast at the playground while you can sit in the shade of the beautiful garden and relax for a while.  At the American Garden theater you can attend the Garden Rocks concert series for some really fun music from some of your favorite artists.  Once again food will be a highlight at the outdoor kitchens.  Stop by each booth for a tapas size portion of some wonderful food and treats!
Food and Wine Festival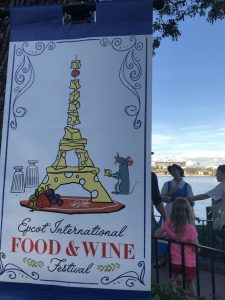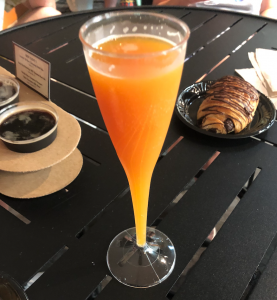 The Food and Wine Festival is the longest running EPCOT festival with this year being the 24th Anniversary.  This is also the longest festival giving you many opportunities to plan your visit.  This year the festival will run from August 29th through November 23rd.  This festival is all about food and beverage offerings with over 30 global marketplaces to visit.  You can truly eat and drink your way around the world.  There are many seminars and tastings with top Disney Chefs and renowned guest chefs.  You will also want to stop by the American Garden Theater for the Eat to the Beat Concert series, which will highlight many known musical artists during the course of the festival. This festival is a great way to try new foods from around the world with just tapas size portions.  You may find some new favorite recipes and your kids might even become a little more adventurous.
Festival of the Holidays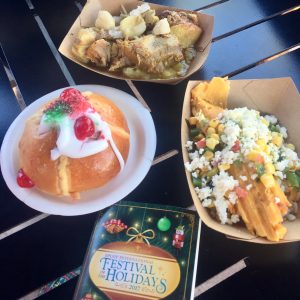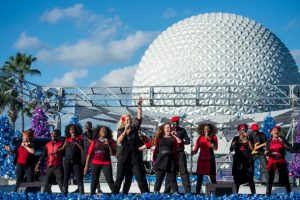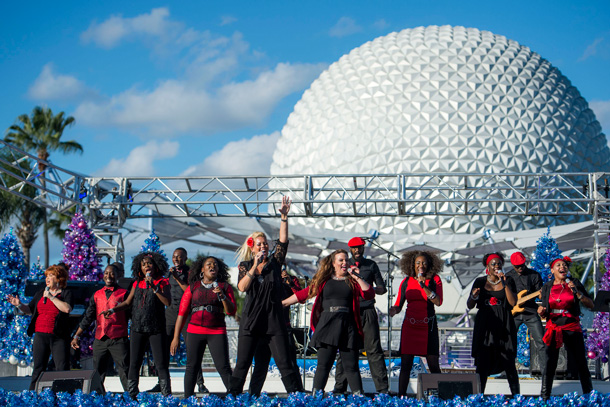 This festival will begin this year on November 29th and run through December 30th.  You can stroll around the 11 World Showcase nations and experience their holiday traditions.  Performers will bring to life many time honored customs.  The World Showcase is filled with sights, sounds and flavors of the season.  Stop by the holiday booths for a taste of some wonderful Christmas comfort foods and sweet treats.  At the American Gardens Theater you can attend the Candlelight Processional.  This is the Christmas story told by a celebrity narrator, 50 piece orchestra and a full choir.  This performance always warms my heart and gets you in the Christmas spirit.
Check out our new YouTube video to hear more about what each one of these great festivals has to offer!
I hope this overview of the EPCOT festivals got you excited to try one out or a new one that you had not attended before.  Contact your Kingdom Magic Vacations travel planner to get your next visit planned so you can enjoy these festivals for yourself!