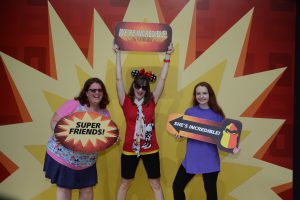 If you are a fan of Disney Pixar's Incredibles than you need to head over to Disney's Hollywood Studios to experience the Incredibles Celebration at Pixar Place! This exciting new area in Hollywood Studios is themed to Municiberg, the city the movie takes place in! Here you will find unique character meet and greet opportunities, delicious treats, photo ops and dance parties!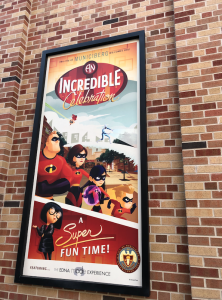 Pixar Place is the section of Hollywood Studios that was previously the entrance to the Toy Story Mania attraction. The area was themed completely to Toy Story with the 'Barrel of Monkeys' monkeys strung across the street and green army men roaming around. When Toy Story Land opened the entrance to Toy Story Mania was rerouted into the new land and Pixar Place was walled off as a backstage area.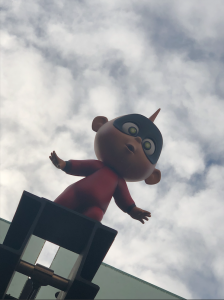 Upon this transition, many theories and rumors began to swirl around regarding what Disney was going to do with the future of Pixar Place. Would it remain behind walls forever as a backstage area or would the area be used for a new experience? Well it didn't stay behind walls for long! Pixar Place is back and now is dedicated to celebrating all things Incredibles! Here are some of the things you can look forward to in the new, revamped Pixar Place!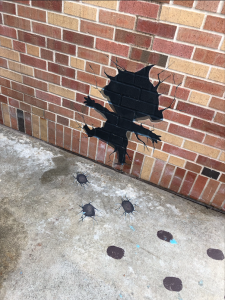 Dance Party
You can show off your best dance moves during a dance party hosted by an emcee. The party features fun music, interactive games and special appearances by Mr. Incredible, Mrs. Incredible and Frozone. This is a great time to meet these popular characters that you typically don't see in the parks and have the opportunity to take pictures with them as well!
Edna Mode Meet-and-Greet
Here in Pixar Place you can meet Edna Mode, the stylish and very sassy fashion designer from the Incredibles films! Your experience will begin by visiting Edna Mode's Super-Suit Gallery. As you wait in line you can see some of the famous designer's most popular creations! Then you get to actually meet Edna herself and take some incredible photos!
Food!
Throughout Pixar Place you can find food and beverage items themed to the Incredibles! There are some amazing snacks that can be had here including my personal favorite the Num Num Cookie! If you are a fan of the Incredibles films then you will know that the "Num Num Cookie" is also Jack Jack's favorite treat! The characters often use the famous "Num Num Cookies" to reward Jack Jack or bribe him! Now you can try a Num Num Cookie for yourself! These cookies are massive, they are definitely sharable! The cookie is served warm, it truly melts in your mouth!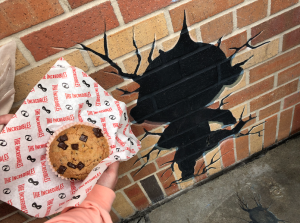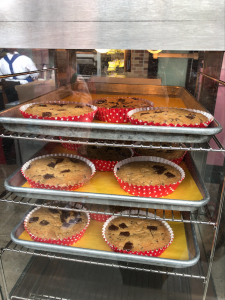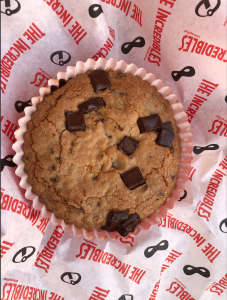 I recently stopped by Municiberg at Pixar Place for myself and had a blast! My highlight was hands-down that Jack Jack Num Num Cookie! It is delicious! I love that they serve it to you warm and fresh! I will be back for more! I vlogged my experience at Pixar Place, you can watch the video on our YouTube Channel:
A few days after visiting with my family I actually went back to the area with two of our INCREDIBLE Travel Planners, Alyssa and Karen! We had a blast taking photos with the fun photo ops that the area has!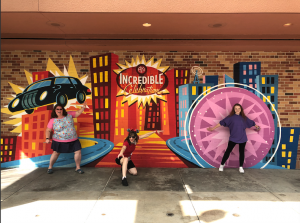 There are so many new and exciting experiences to be had every day at the Walt Disney World Resort! Contact your Kingdom Magic Vacation Travel Planner today to plan your next visit! Our team is ready to make your next vacation INCREDIBLE!