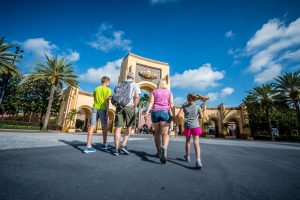 We are now officially in #UniversalSZN aka Universal Season! What is Universal season you may be wondering? Universal Season is this time frame we are in right now, after Halloween but before Christmas. Universal Orlando has stated that this is one of the best times of year to visit the Universal Orlando parks! Due to the fact that we are in between holidays the crowd levels are much lower than most times of the year. Also, the weather this time of year is perfect, warm but not too hot like in the summer months. There are many reasons to love #UniversalSZN! Here is our list of reasons you should plan your vacation during this incredible Universal Season at the Universal Orlando Resort!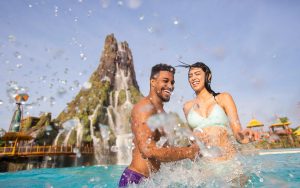 Perfect Weather!
Florida is known as the sunshine state for a reason! You can experience gorgeous weather year-round! But you will find the weather during Universal Season to be particularly great! The weather is warm! It is still Summer in Florida but not as hot! If you are like me and live where it is currently already cold, planning a last minute getaway to Universal this time of year is the perfect way to enjoy some of that wonderful Florida sunshine! If you are looking for the ultimate tropical getaway then be sure to visit Universal Volcano Bay Water Theme Park!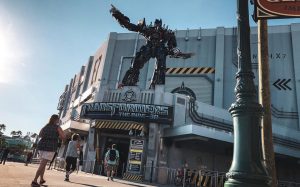 Lower Crowd Levels!
Due to Universal Season being known as the parks slow season you can look forward to enjoying the park with significantly lower crowd levels! This means you can see more of the parks and resort and truly make the most out of your visit. Lower crowds always make for a much more relaxed and enjoyable day!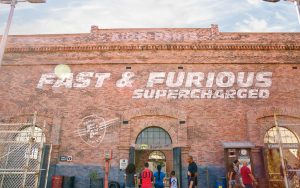 Shorter Wait Times!
One of the advantages of lower crowd levels is that in turn this also means significantly lower wait times on many of the parks most popular attractions! Visiting during Universal Season can allow you to do and see so much more by enjoying shorter wait times!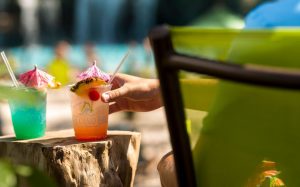 Premium Pool Seating
Due to less crowds, you can get a prime pool location at the resort pool as well as at Universal's Volcano Bay Water Theme Park! Image enjoying a drink under the sun with a picture-perfect poolside view!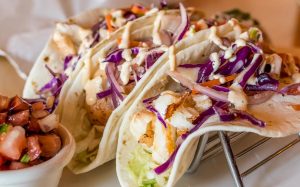 Dinner Reservation Availability
Less Crowds also equals a great availability when it comes to scoring some of the more popular dining reservations at the Universal theme parks, CityWalk and the Universal hotels! The Universal Orlando Resort is home to a wide variety of eateries! There is sure to be something for everyone!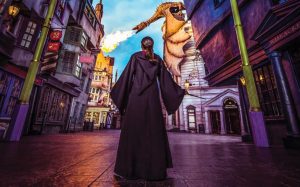 Take Amazing Photos!
Do you love snapping that perfect Instagram photo or grabbing the perfect shot of the family to be this year's holiday card? Well then you will love the picture opportunities you will have while visiting during Universal Season! The low crowd level will allow you to get some amazing shots without a big crowd of people in the background.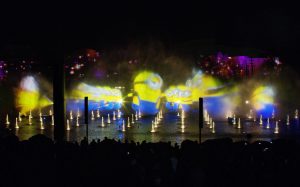 These are just a few of the reason why RIGHT NOW during #UniversalSZN is the best time to visit the Universal Orlando Resort! There is still time to plan a great last minute getaway! Contact your Kingdom Magic Vacations Travel Planner Today! Our team is ready to make your travel dreams a reality!