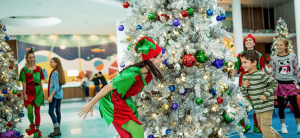 We are entering into the most wonderful time of the year… Christmas time! I love the holiday season and while we may not be in December just yet we all know how hectic the holidays get, and how fast time can fly this time of year! That's why right now is a great time to start your holiday shopping! The Universal Orlando Resort is home to a wide selection of merchandise! You are sure to find something for everyone on your list! Let's take a look at a few of our picks!
 Hogwarts House Robes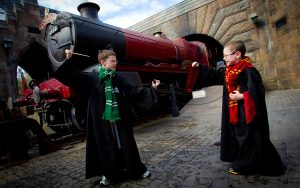 The Harry Potter fan in your life would love a Hogwarts Wizard robe with their very own house logo on it! The robes are available in all 4 of the Hogwarts houses on them, Gryffindor, Slytherin, Ravenclaw and Hufflepuff. These robes are great for fans to enjoy in the park and at home they make for a great cozy accessory to keep warm this winter!
Despicable Me Unicorn Pillow Plush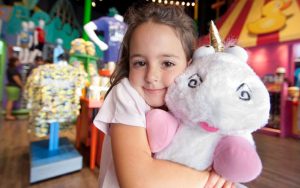 If you are a fan of the Despicable Me movie you will remember the stuffed Unicorn that the girls declared was "SO FLUFFY!" Well now you can purchase this adorable pillow plush for someone in your life! This fluffy unicorn is sure to bring a smile to someone's face on Christmas morning!
Collectible and Interactive Wands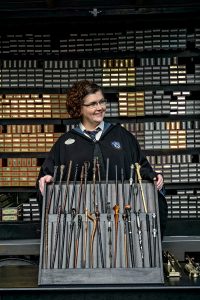 Every Harry Potter fan wants a wand of their own, and Universal has you covered! They sell a wide selection of collectable wands including replicas of the wands the characters in the films had! There are even interactive wands for sale, these wands allow wizards to practice their spells in the Wizarding World of Harry Potter and make some magical surprises happen!
E.T. Plush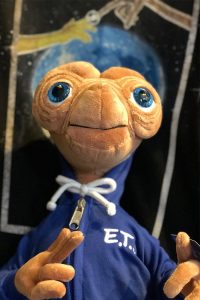 Everyone loves E.T.! This 15-inch-tall plush is soft and cuddly! E.T. is even sporting his hoddie! So cute! This plush is sure to be a favorite for kids of all ages!
Bertie Bott's Every Flavour Beans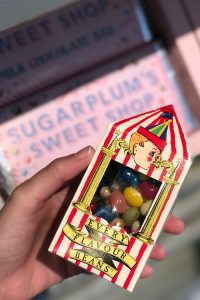 Harry Potter fans will recognize this wizarding treat, Bertie Bott's Every Flavour Beans! Inside every box there are 20 different jellybean flavors ranging from marshmallow and tutti-frutti to grass and soap! This is a very fun gift for someone adventurous in your life! This silly item is sure to make a great stocking stuffer!
Jurassic Park Hooded Sweatshirt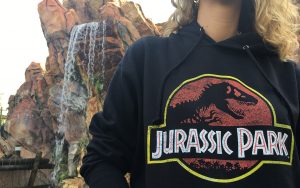 This hooded sweatshirt is adorned with the Jurassic Park logo from the original film. A great gift for a movie lover! This pull-over hoodie also has a hand-warmer pocket, making it perfect for cold winter days!
Despicable Me Minion Plush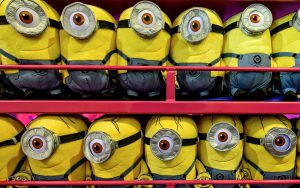 We all love those playful and mischievous little yellow minions from the Despicable Me film series! These plush minions come in a variety of sizes and make for the perfect sidekick on any adventure!
Chocolate Frogs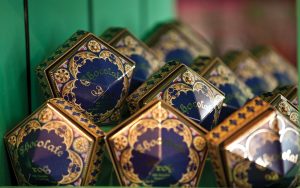 These items are another one that Harry Potter fans are sure to appreciate! These Chocolate Frogs come inside of an intricately designed box and each box includes a wizard card! You can buy boxes individually or purchase a four-pack that guarantees you will receive a wizard card depicting each one of the Hogwarts founders.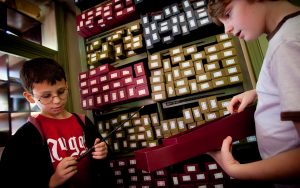 Giving the gift of a Universal Orlando Vacation can give your family the most valuable gift of all, the gift of time spent together and memories made as a family! Our team at Kingdom Magic Vacation can help you plan the vacation that you are dreaming of! Contact your Kingdom Magic Vacations Travel Planner today! Happy Holidays!