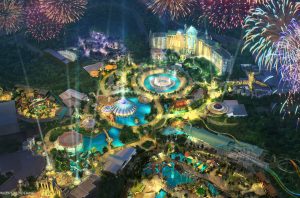 Last week the Universal Orlando Resort made a HUGE and truly EPIC announcement! They will be building a brand-new theme park! This will be the fourth theme park for Universal Orlando, joining Universal Studios, Islands of Adventure and Volcano Bay!
This brand-new theme park will be called Universal's Epic Universe! Universal's Epic Universe will bring with it an entire new level of experiences! Universal has shared that this level of immersion will forever change theme park entertainment!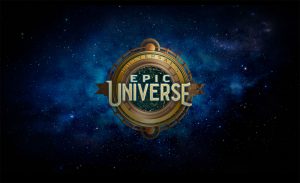 Visitors will venture beyond their wildest dreams, traveling into beloved stories as they explore these vibrant lands! Universal says that guest's adventures here will be ones where the journey is as astounding as the destination!
The brand-new location of Epic Universe will feature a theme park, an entertainment center, hotels, shops, restaurants and more! We can't wait to see what the Universal Orlando team has in store with this massive expansion that will not only be adding a brand-new park but also new hotels, shops, restaurant and an entertainment complex!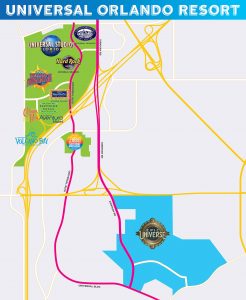 Universal has stated, "Ultimately, this expansion will create more space and freedom to let loose and create lasting memories with the people you love."
We know that so many people will love making those last memories here! Our team of travel planners are excited to send our clients to Epic Universe in the future!
Contact you Kingdom Magic Vacations travel planner today to plan your next visit to the Universal Orlando Resort!