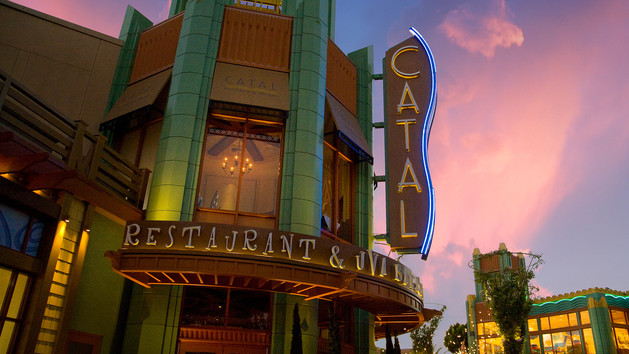 Catal Restaurant
Under the leadership of chef–restaurateur Joachim Splichal, the illustrious Patina Restaurant Group delivers the concept of Catal, where modern interpretations of classic Mediterranean specialties are sure to satisfy even the most discerning of appetites.
---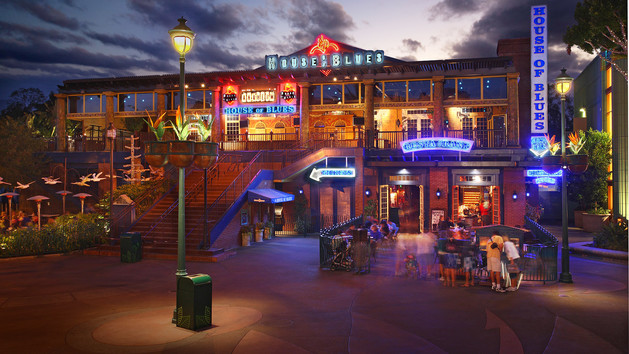 Crossroads at House of Blues
Now known as Crossroads at House of Blues, this new dining experience is where food, music and art intersect! Food Network star Aarón Sanchez brings world flavors to all-new signature dishes while remixing House of Blues oldies but goodies.
---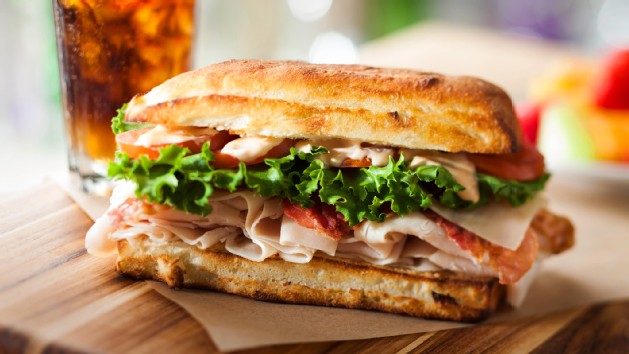 Earl Of Sandwich®
Taste a 250-year legacy of scrumptious specialty sandwiches at the first—and only—Earl of Sandwich location in California. In 1762, the esteemed John Montagu invented the sandwich; later, his descendants perfected it—now you need to try it!
---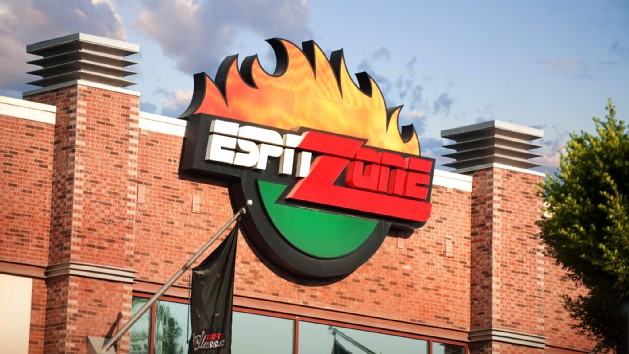 ESPN Zone
ESPN Zone is all sports all the time, inside and out. Moving figures of athletes adorn the building's façade while a ticker displays sports scores and a video monitor shows ESPN clips—all before you walk in the door.
---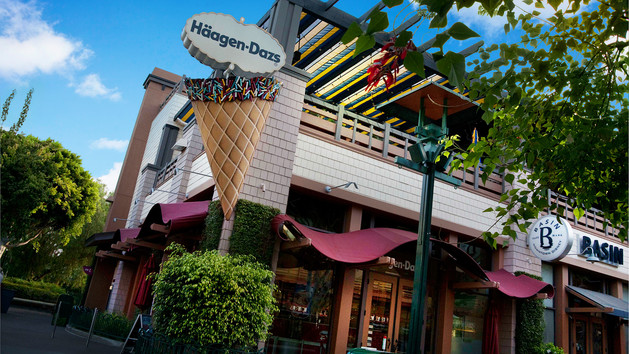 Häagen-Dazs®
Indulge in irresistible creations made with premium Häagen-Dazs ice cream, frozen yogurt or sorbet. Go for a classic hot fudge sundae or signature 3-scoop Dazzler frozen dessert, or create your own with our many flavors and toppings.
---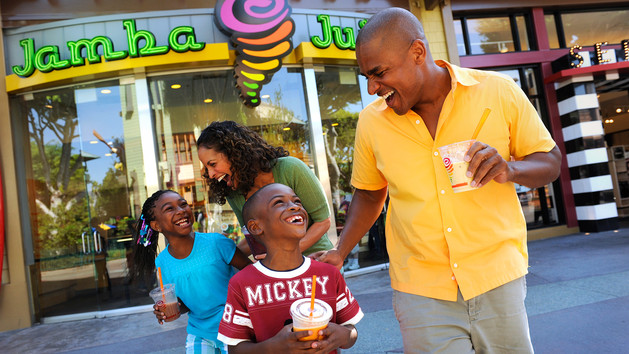 Jamba Juice®
Fuel an action-packed day with refreshing and revitalizing smoothies loaded with fruit and good-for-you ingredients. Choose from an array of turbocharged taste combinations as well as healthy baked goods and wholesome snacks.
---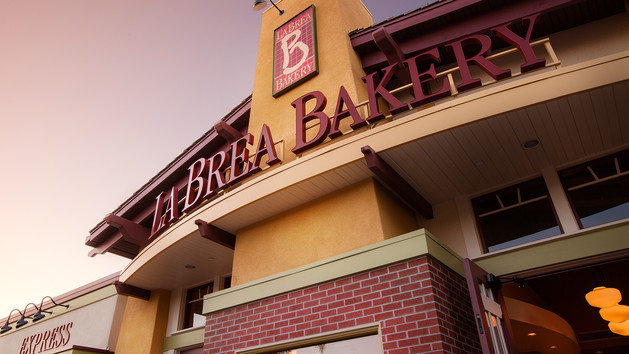 La Brea Bakery Cafe
Follow the irresistible aroma of baking bread to this craftsman-style café for artisanal sandwiches and fresh California cuisine. Handily located near the entrance of the promenade, La Brea Bakery Café is the perfect spot to stop for just about anything!
---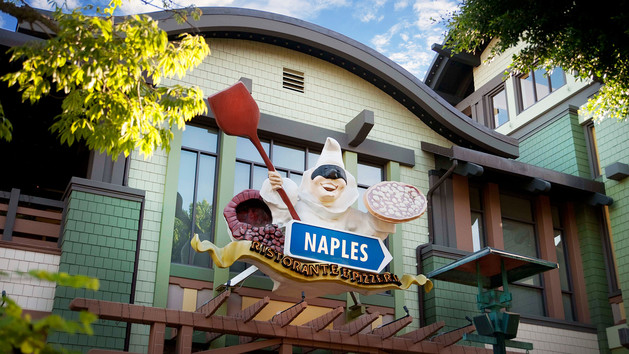 Naples Ristorante e Pizzeria
A grinning pizza-toting harlequin welcomes you at the entrance, promising both good food and good times. With a spacious 2-story dining room inspired by Carnivale, authentic wood-fired pizzas and an award-winning wine list, this locale is one of the premier dining destinations of the Downtown Disney District.
---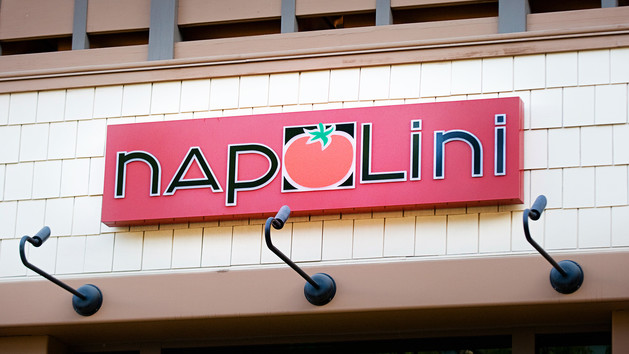 Napolini
For great-tasting Italian food on the go, nothing tops Napolini. Pizza by the slice, mouthwatering panini, freshly tossed salads and minestrone soup are all molto bene! Boxed salads, baked pasta and fountain beverages are also featured.
---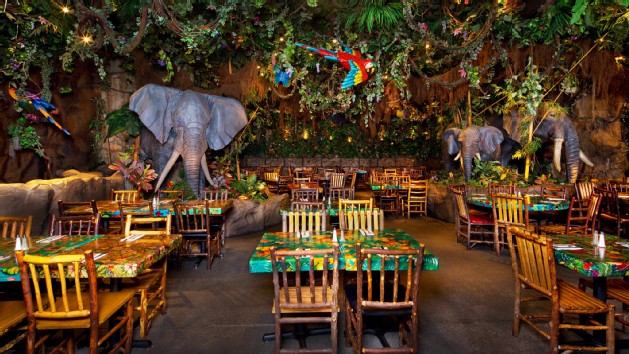 Rainforest Cafe
Gather your party of explorers and journey deep into the Amazon, where you'll dine in the company of animated animals to the sounds of thunder claps and sudden rainstorms. Singing birds, trumpeting elephants, chest-pounding gorillas and schools of brightly colored fish welcome you to the jungle.
---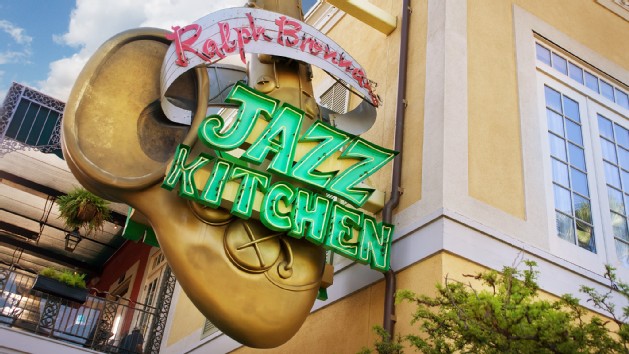 Ralph Brennan's Jazz Kitchen®
From Louisiana to you: delicious fresh seafood, flavorful ingredients and a proud family tradition of southern hospitality. Feast on Creole and Cajun specialties in a swingin' 2-story jazz palace with a beautiful open-air atrium.
---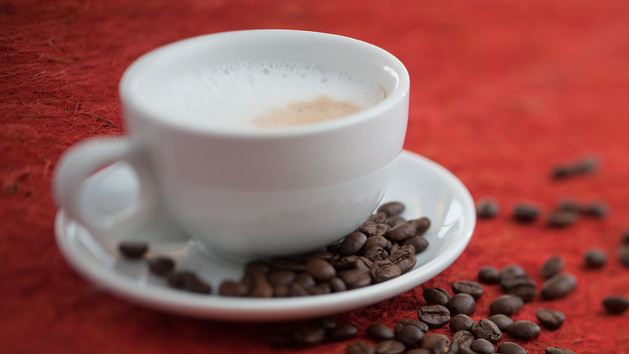 Starbucks®
Cozy up to your cup in this modern rustic setting as you discover tempting aromas and explore a world of flavors. Relax and recharge in the lush outdoor patio or enjoy an interactive touchscreen wall that will inspire moments of creativity in even the youngest of minds.
---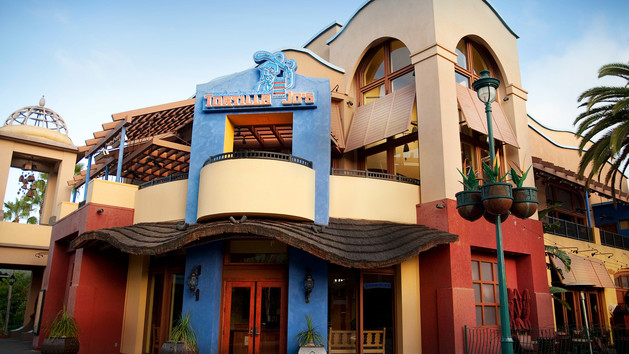 Tortilla Jo's
Savor authentic south-of-the-border specialties in a vibrant setting in the heart of the Downtown Disney District. Find all your favorites plus dishes with a modern twist at this colorful multi-story restaurant–cantina with live entertainment.
---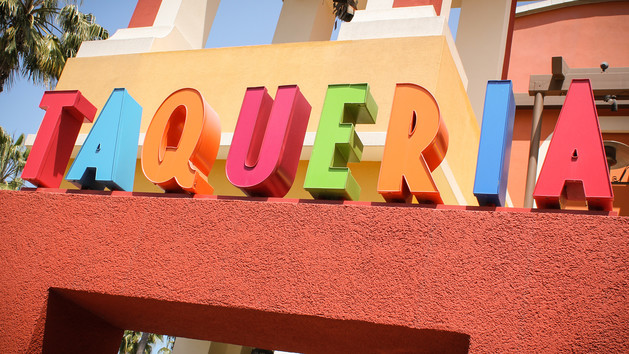 Tortilla Jo's Taqueria
Andale to this colorful outdoor patio where you can customize tacos, nachos, burritos and tostadas with delicious fresh ingredients and sip on house-made aguas frescas, frozen margaritas, and Mexican and domestic beers.
---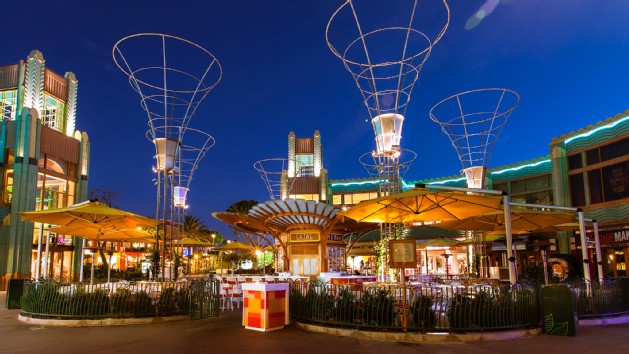 Uva Bar
Soak up the sunshine while savoring Spanish-style tapas and entrées, craft beers and signature cocktails at this swanky outdoor bar outside Catal in the Downtown Disney District. Salads, burgers and sides offer something to suit all tastes.
---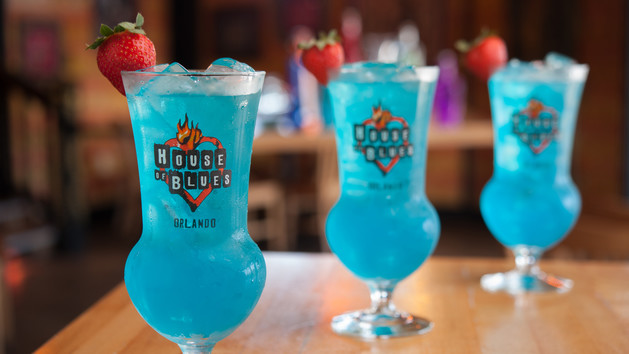 The Voodoo Lounge at House of Blues®
Before or after a show, relax with a drink and small bite at the Crossroads restaurant bar area—no reservations needed. Come to Crossroads at House of Blues for bold food and live music. Live music starts in the restaurant at 10 PM Wednesday through Saturday.
---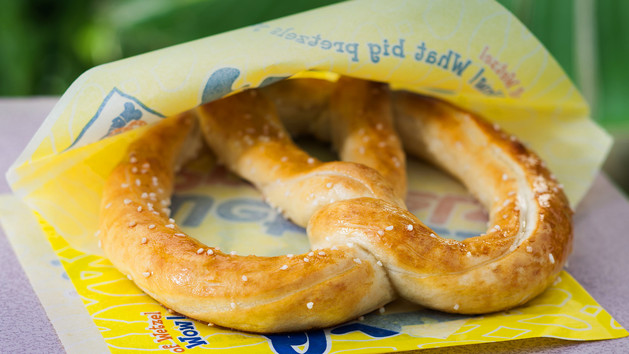 Wetzel's® Pretzels
Sink your teeth into fresh-baked pretzels with flavors like Cheese Meltdown and Sinful Cinnamon. Tasty dips, Wetzel Dogs and Wetzel Bitz perfect for sharing make it a pretzel party! Fresh-squeezed and frozen lemonade are an added treat.