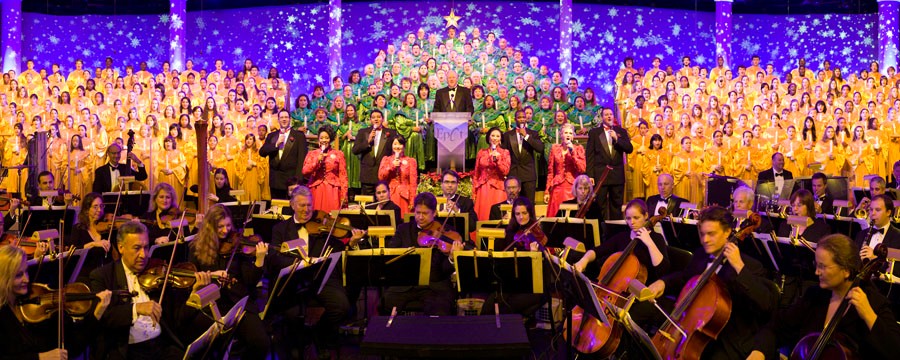 Candlelight Processional
Hear the stirring story of Christmas as told by a celebrity narrator accompanied by a 50-piece orchestra and mass choir. Candlelight Processional is a holiday event held nightly at the America Gardens Theatre in Epcot. The rich sounds of the full orchestra and choir fill the theatre as a special guest narrator takes the stage.
---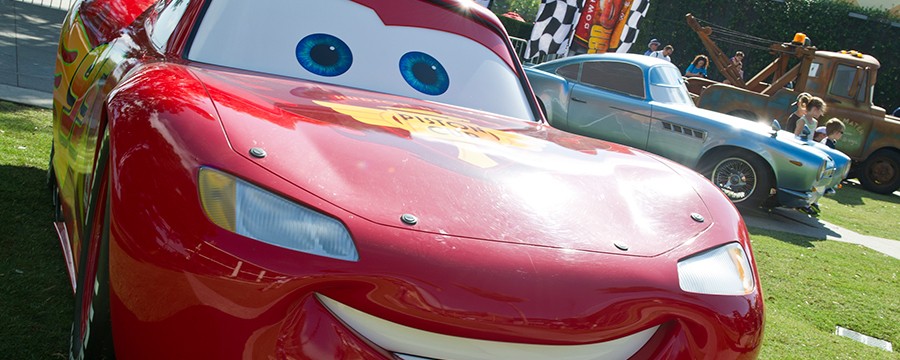 Car Masters Weekend at Downtown Disney
Enjoy an event dedicated to all things automotive, including a dynamic car show culminating in an exciting parade ceremony. Hit the road to Downtown Disney area each summer for an unforgettable automobile extravaganza! There's a ton of fun to rev your engine to and a host of unforgettable activities.
---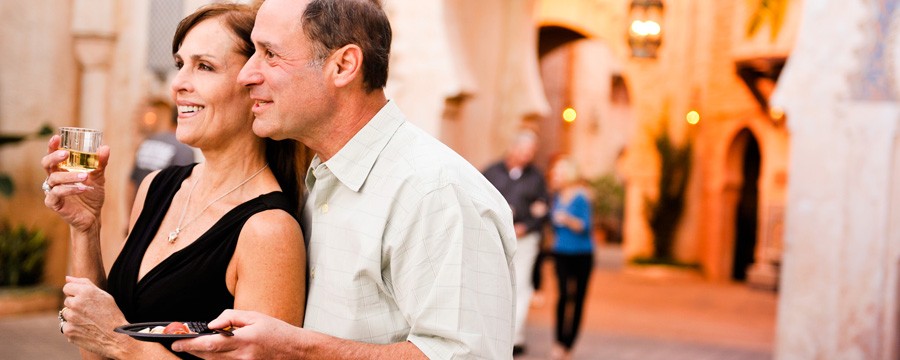 Disney Wine & Dine Half Marathon Weekend
Race through 3 theme parks on the way to a private after-hours party at the Epcot® International Food & Wine Festival. A fun-filled fitness weekend is capped off by a magical nighttime race and celebration. The Disney Wine & Dine Half Marathon Weekend offers a series of events the whole family can enjoy, including races for all ages and Disney's Health & Fitness Expo.
---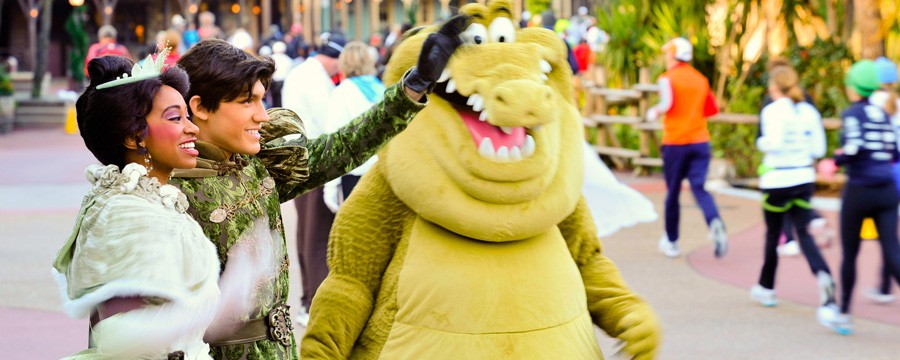 Disney's Princess Half Marathon Weekend
The race goes to the swiftest "princess" in the land at this weekend when fairy tales do come true, one mile at a time. Disney Princesses are the inspiration for this magical event celebrating the perseverance of women. Bringing together people of all ages throughout Walt Disney World Resort, this Marathon Weekend features athletic competitions for individuals and the whole family.
---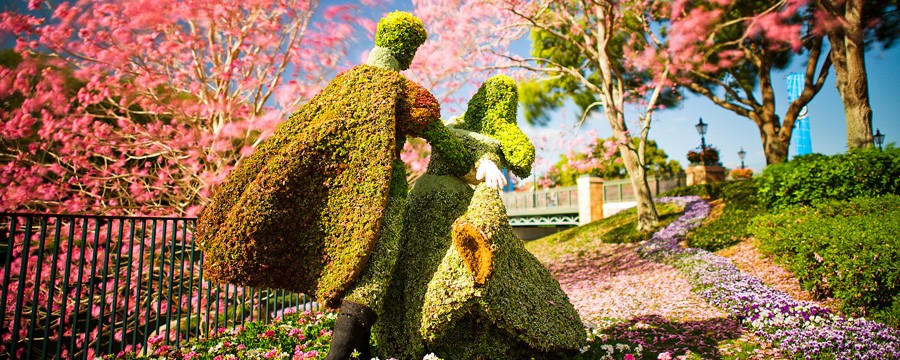 Epcot® International Flower & Garden Festival Presented by HGTV
Fun is the flavor at Epcot International Flower & Garden Festival! Enjoy the enchanting view of topiaries and savor seasonal foods at Garden Marketplaces across World Showcase. Discover dazzling gardens, high-energy entertainment, family fun and more at this spectacular springtime event.
---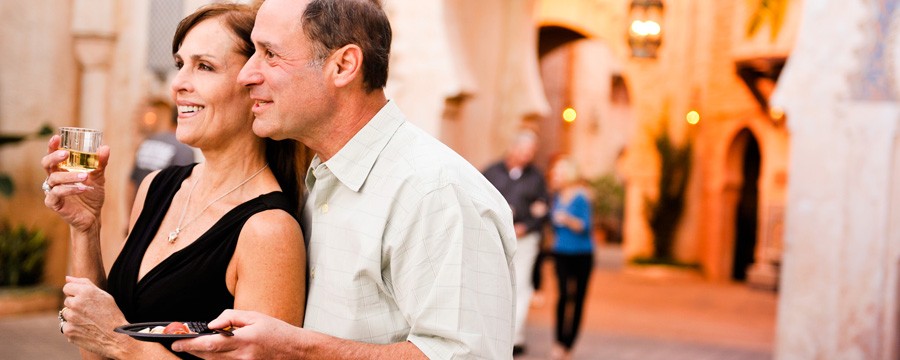 Epcot® International Food & Wine Festival Presented by Chase®
Take your palate by the hand for an unforgettable tour of eclectic cultures and global cuisine offerings. Don't miss the Epcot International Food & Wine Festival, and watch this space for more information as the event approaches in 2014!
---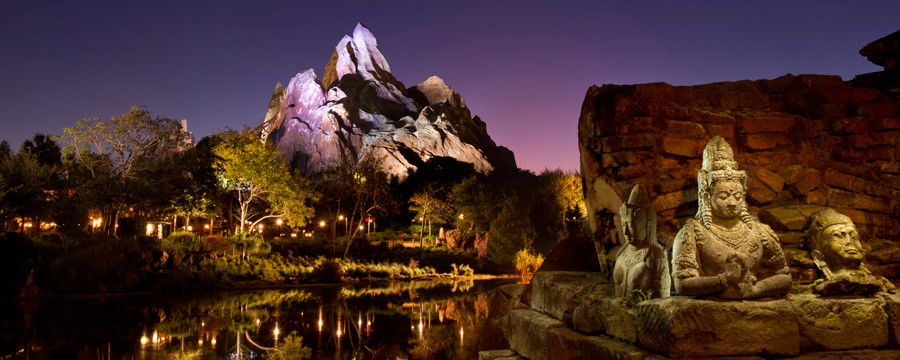 Expedition Everest Challenge
Race through Disney's Animal Kingdom park on a unique course filled with obstacles, clues and wild scenery! Expedition Everest Challenge beckons thrill-seekers to embark on a course that's sure to test your body, mind and spirit. At the end of it all, you'll be rewarded for your efforts with a special celebration.
---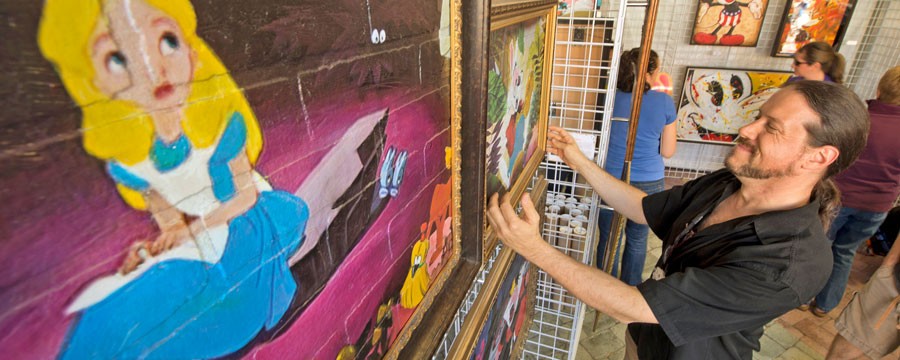 Festival of the Masters presented by Michaels®
Discover dazzling displays as the Downtown Disney area transforms into an open-air festival featuring the creative expressions of over 130 artists—from November 8 to November 10, 2013! Surround yourself in a symphony of visuals as fine artists take over the shores of Village Lake for an entire weekend. It's the 38th Annual Festival of the Masters… and you're invited!
---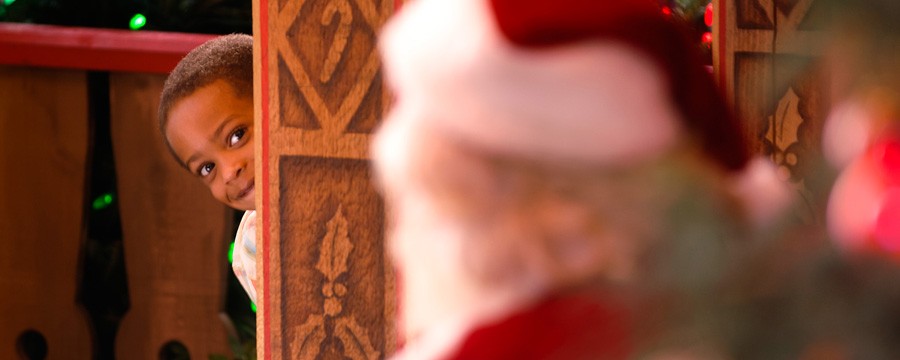 Festival of the Seasons
Celebrate the holidays with live entertainment, photo opportunity and so much more! The Downtown Disney area invites you to embrace the spirit of the season as you enjoy the twinkling lights, a grandiose tree and yuletide touches at every turn.
---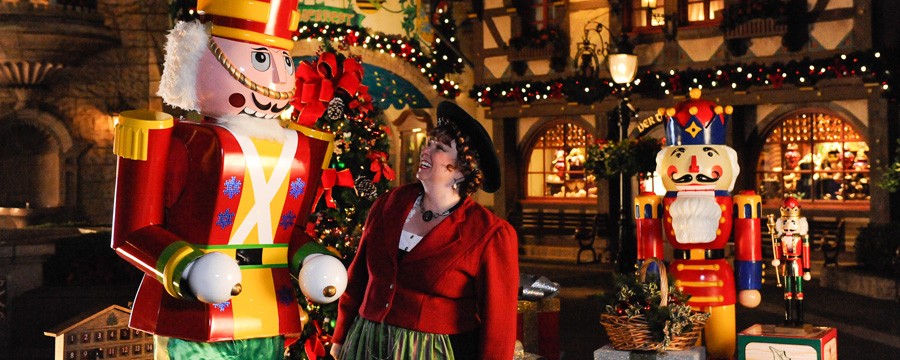 Holidays Around the World at Epcot
Ring in the season as World Showcase comes alive with holiday traditions from around the globe. Experience a world of cheer with unique entertainment celebrating the spirit of the season. Share in the sights and sounds of some of the world's greatest holiday festivities during Holidays Around the World at Epcot.
---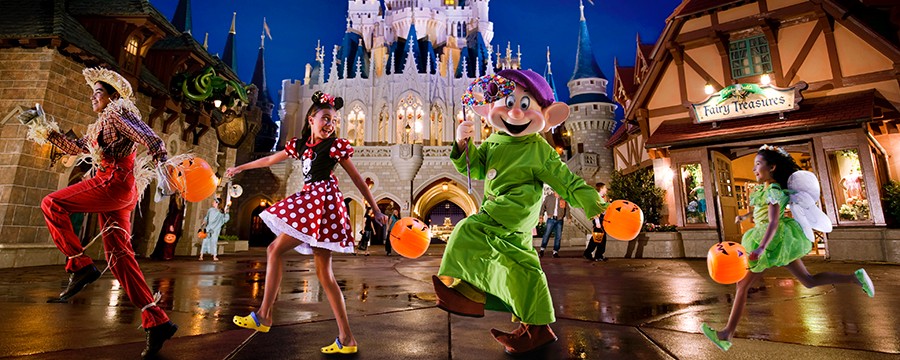 Mickey's Not-So-Scary Halloween Party
Dress up in your favorite costume and collect delicious candy throughout Magic Kingdom park. You'll soon discover all the boo-tiful ways that the spirits of the season have transformed the park into a happy haunted hallows! Many favorite Disney Characters are dressed in Halloween costumes, too.
---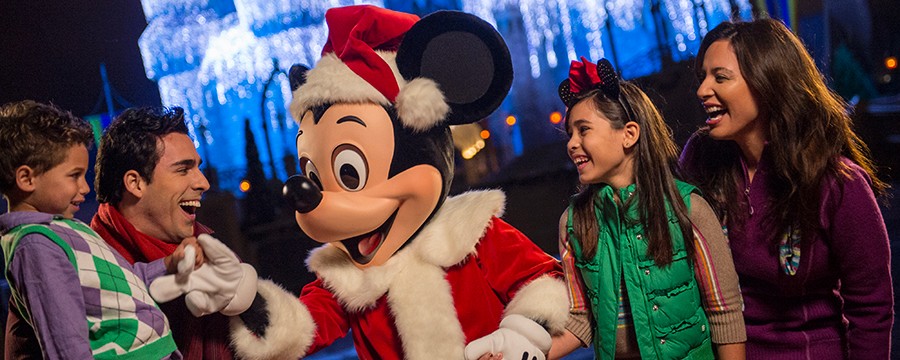 Mickey's Very Merry Christmas Party
Enjoy live entertainment, spectacular fireworks and an oh-so-jolly holiday parade at this festive winter celebration. Start planning for a magical gathering in late 2014 with family, friends and familiar Disney faces. Held select nights in November and December, Mickey's Very Merry Christmas Party offers cheer and enchantment for all ages and interests.
---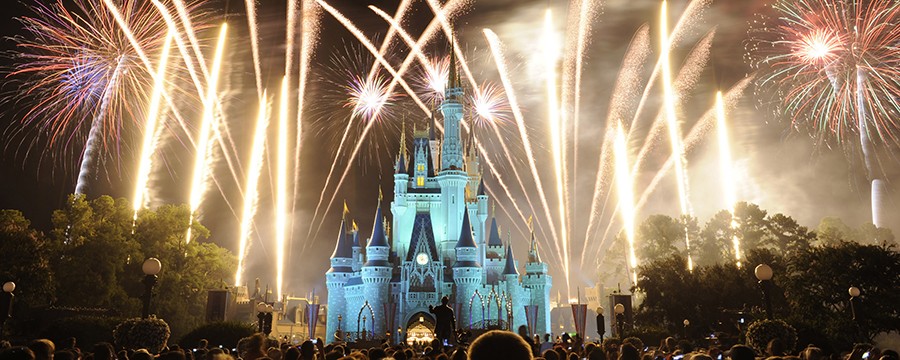 New Year's Eve at Walt Disney World Resort
Pop the cork on an all-new year as you welcome 2014 with festive music, spectacular fireworks and delectable culinary delicacies. Come together with friends, family and loved ones alike for a host of New Year's Eve events at Epcot! All across World Showcase, an exciting assortment of unique celebrations are taking place, each one just waiting to be discovered.
---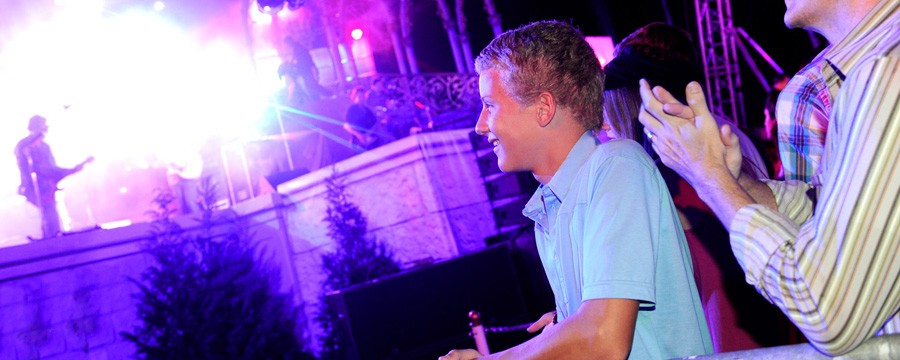 Night of Joy
Experience a contemporary Christian music festival featuring live performances by Christian superstars in rock, pop and gospel. Get ready for a weekend of jubilant entertainment as the Night of Joy comes to Magic Kingdom park. From soulful, inspiring singers to hard-hitting, high-energy rockers, this Christian music festival is sure to have you raising your hands in praise!
---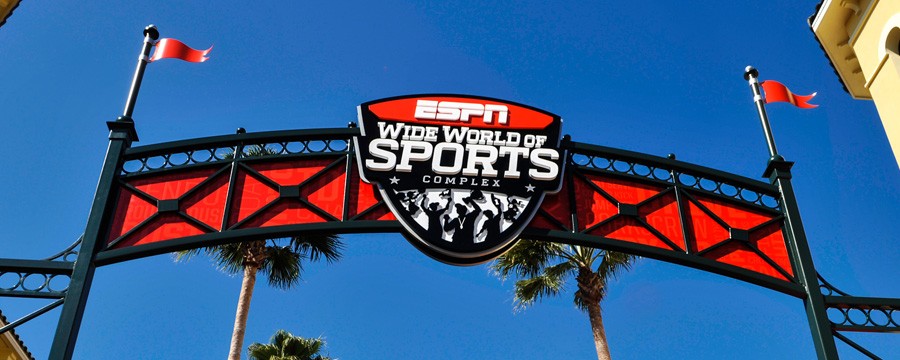 Old Spice Classic – Division 1 Men's Basketball Tournament
This preseason college basketball tournament features some of the top teams in the country. The ESPN Wide World of Sports complex sets the stage for a weekend full of clutch shots and slam dunks. The Old Spice Classic is a 12-game early season Division 1 college basketball tournament that takes place over the Thanksgiving weekend.
---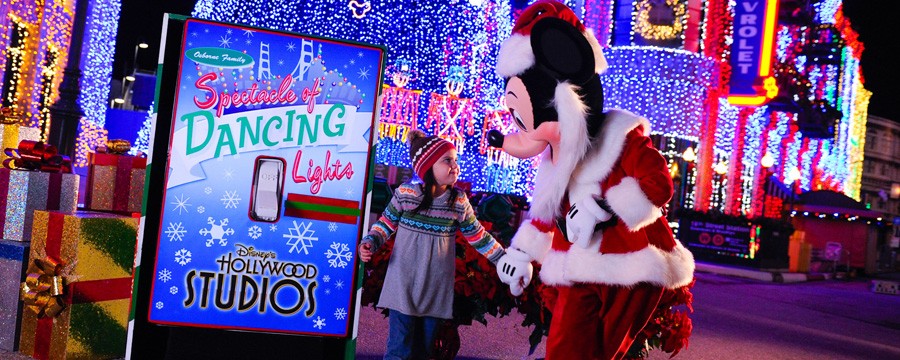 The Osborne Family Spectacle of Dancing Lights
Enjoy dazzling displays, delightful music and sheer magical magnitude at this glimmering extravaganza taking place in Disney's Hollywood Studios—from November 8, 2013 to January 5, 2014! Marvel at millions of glittering lights perfectly synchronized to holiday music. Share in an awe-inspiring seasonal treat for the entire family.
---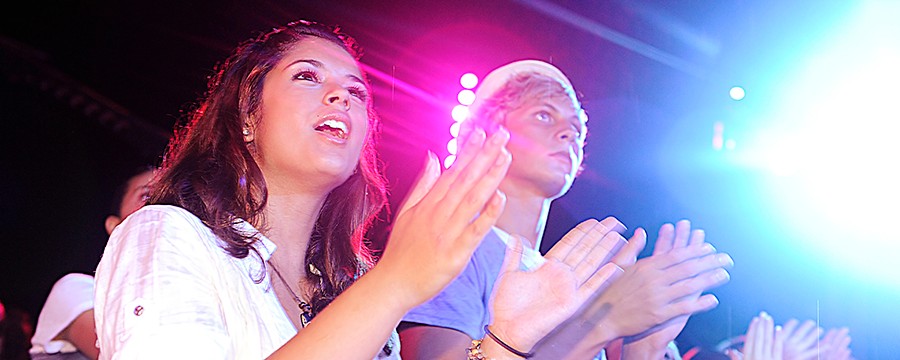 Sounds Like Summer
Pop and groove to some sizzling summer tunes when the world's hottest tribute bands hit the stage at Epcot! Rock out to the sound of stadium-style shows amidst an old-fashioned American backdrop. From renditions of songs from U2 and the Eagles to covers of classics by Bon Jovi and the Bee Gees, you're invited to enjoy all the hits flying forth from America Gardens Theatre.
---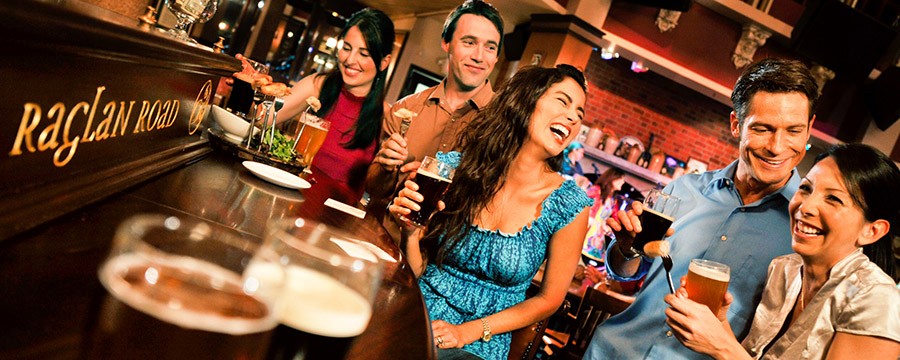 St. Patrick's Day Celebration
With real Irish music, folk dancing, grub and grog, it's the most authentic St. Patrick's Day this side of the Emerald Isle! Come March 2014, don your finest green duds and jaunt over to Downtown Disney area, where the jovial jig together in a spirited celebration of unbridled revelry.
---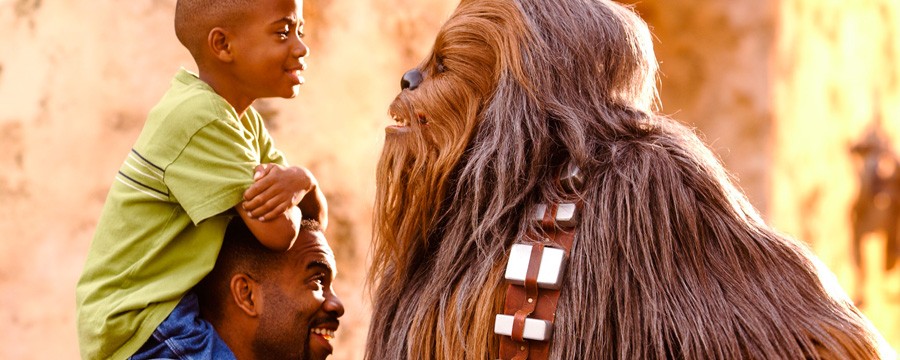 Star Wars™ Weekends
Feel the power of the Force! Enjoy a galactic event jam-packed with out-of-this-universe entertainment and your favorite Disney's Hollywood Studios attractions—coming in late spring 2014. Join Star Wars celebrities and characters for special shows, exciting presentations and more! From Friday to Sunday each weekend, immerse yourself in the beloved saga that takes place in a galaxy far, far away.
---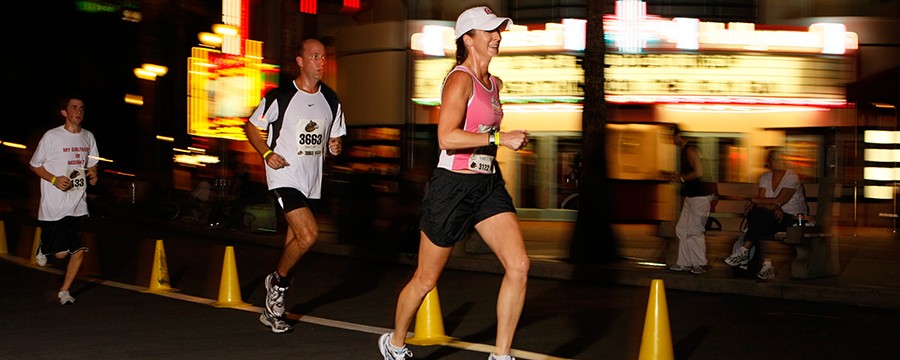 The Twilight Zone Tower of Terror 10-Miler Weekend
Hit the pavement at Disney's Hollywood Studios for 10 exciting miles of nonstop chills and nighttime thrills. Beware a spook-tacular affair as you set out for 2 days of fun and fright, including a haunting run in the dark! Each year, the Twilight Zone Tower of Terror 10-Miler Weekend welcomes runners of every caliber.
---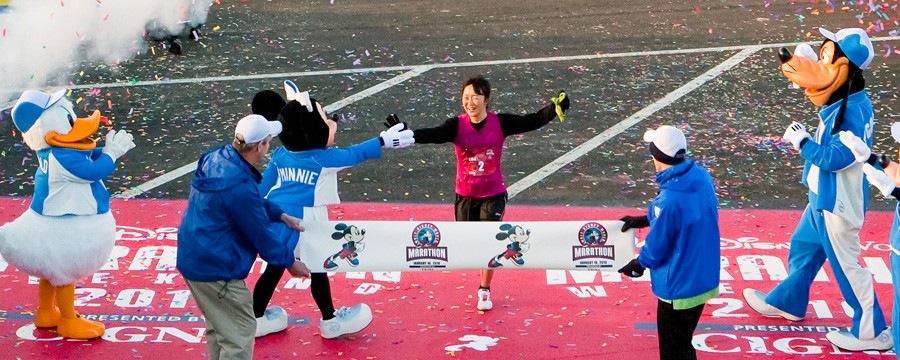 Walt Disney World® Marathon Weekend presented by Cigna®
Set out on a series of races that are just as magical as they are memorable—you'd be goofy to miss it! Imagine an entire weekend of runs where every mile is jam-packed with Disney fun.The Walt Disney World Marathon Weekend presented by Cigna® brings a range of events and races, each pacing through an assortment of exciting locations—including all 4 theme parks.