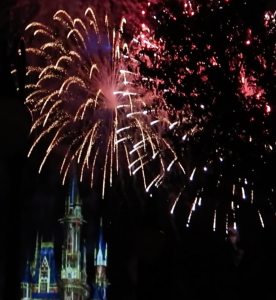 The nighttime shows at Walt Disney World are truly spectacular.  When you visit make sure you stay into the evening hours at each of the four parks to see the wonderful show that each has to offer.  At each park you will experience a very unique display that is sure to take your breath away!
Animal Kingdom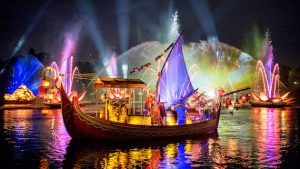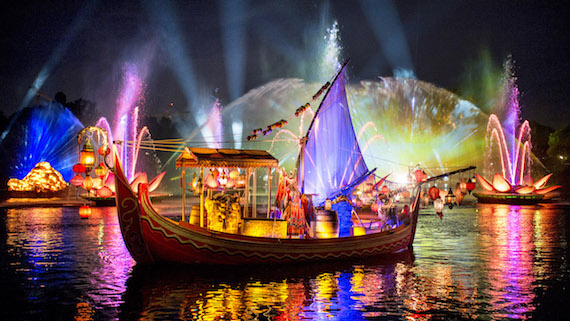 Since Animal Kingdom added on evening park hours they have added the Rivers of Light show.  This show celebrates the majesty of nature and features special effects and a thrilling musical score.  Eastern festival traditions are combined with technology, which makes for a beautiful nighttime pageant showcasing lantern floats and animals.  This show tells the story of how mankind has been inspired by animals and nature.
Hollywood Studios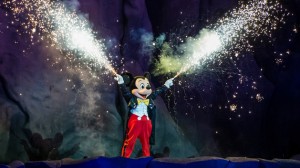 Located on Sunset Boulevard at Hollywood Studios you will find the gigantic amphitheater which curves around a lagoon giving a great view of the nighttime show Fantasmic.  The premise of this show is you are in a dream Mickey is having where good will verse evil as he becomes a sorcerer's apprentice with powers to control things like water, color and magic.  This show features many live performers, huge sets, stunning effects, pyrotechnics and thrilling music.  Mickey's dream turns into a nightmare when the Disney Villains try to take over.  In the end you know that Mickey will win for a happy ending.
EPCOT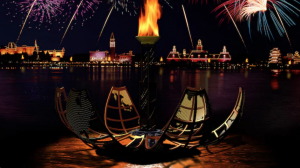 You will find Illuminations Reflections of Earth located around the World Showcase in EPCOT.  This show has stunning fireworks that celebrates the Earth and all of humanity.  There are also fiery flames all around the lagoon for a dramatic effect.  A 350,000 pound Globe glides out on the lagoon displaying the Earth's history of humanity and achievements.  The combination of flames, lazers, fireworks, music and storytelling makes this show incredible.  That is why it has been around for 20 years.  Hurry if you want to see it because September 30th will be the last showing before a new show is revealed.  It will be sad to see it go but I am certain that Disney has an even better show ready to wow us.  As was the case when Wishes at Magic Kingdom went away to make way for the current show "Happily Ever After".  So that brings me to the last park and for me my favorite!  That is why I saved the best for last!
Magic Kingdom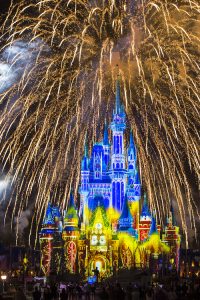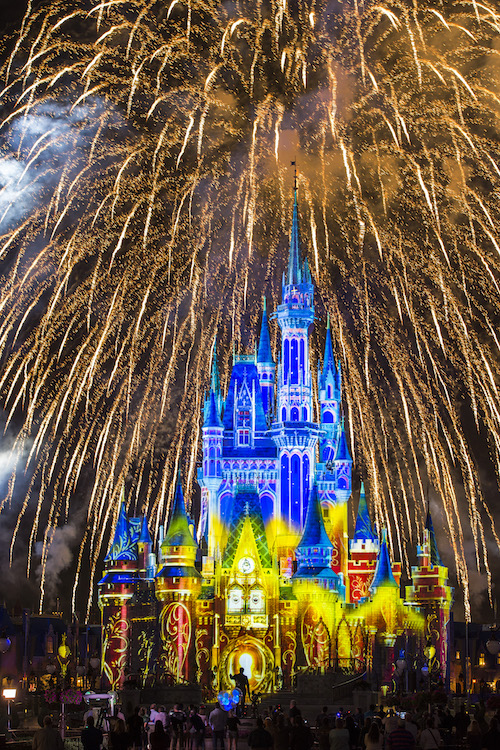 At Magic Kingdom the best way to end your day is with a viewing of the Happily Ever After fireworks show.  Cinderella's Castle becomes part of the story by having state-of-the art projections tell a story of many favorite Disney animated films.  This show uses more lasers, lights, special effects and fireworks than any in the history of the Magic Kingdom.  The musical score will give you goose bumps and by the end I always have a tear in my eye.  Watch our new YouTube video to see highlights of what this show has to offer:
Contact your Kingdom Magic Vacations Travel Planner who will be happy to help you plan your Magical vacation to Walt Disney World or any other destination that you are dreaming of going.