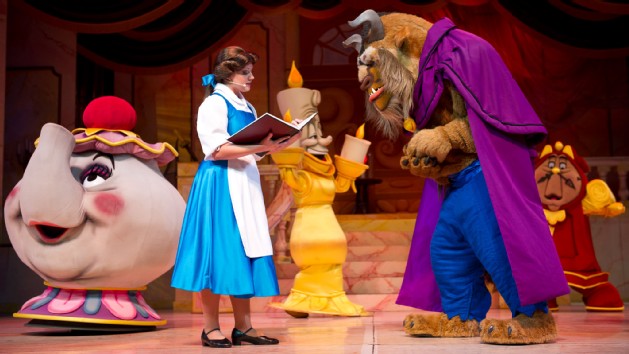 Beauty and the Beast-Live on Stage
Sunset Boulevard
Relive the romance and magic of the "tale as old as time" in this lush stage performance. The heartwarming tale of Belle and the Beast swirls to even greater life with its colorful costumes and gorgeous scenery—and the songs you've come to love. You'll be swept away all over again!
---
Celebrity Spotlight
Echo Lake
Stop by the Celebrity Spotlight at Disney's Hollywood Studios to hang with your fave frosty friend from Disney's Frozen!
---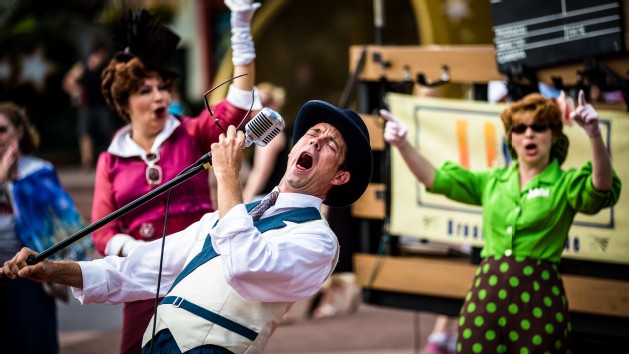 Citizens of Hollywood
Hollywood Boulevard
Get pulled into the magic and become part of the Hollywood that never was, and always will be. The Citizens are ready for their close-up, but they're never gonna make the big-time without a little assistance from the audience. Hey, that's you!
---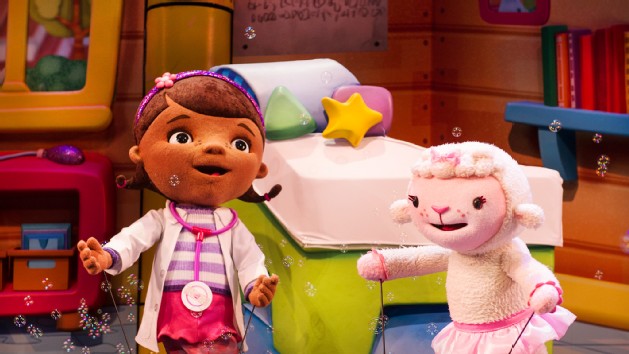 Disney Junior – Live on Stage!
Animation Courtyard
Enchanting puppets, whimsical scenery and catchy songs invite preschoolers to sing, dance and play. Old friends are joined by new favorites from the hit Disney Junior TV shows Doc McStuffins and Sofia the First.
---
Encounter Kylo Ren at Star Wars Launch Bay
Animation Courtyard
Prepare to confront this imposing First Order warrior on the bridge of his ship—straight out of Star Wars: The Force Awakens.
---
The power of dreams blazes before you in this breathtaking 30-minute fireworks and water extravaganza. Witness a show that brings together favorite Disney heroes, princesses and villains!
---
For the First Time in Forever: A Frozen Sing-Along Celebration
Echo Lake
Delight as Frozen springs to life in this lively retelling—packed with a flurry of stories, songs and sing-alongs.
---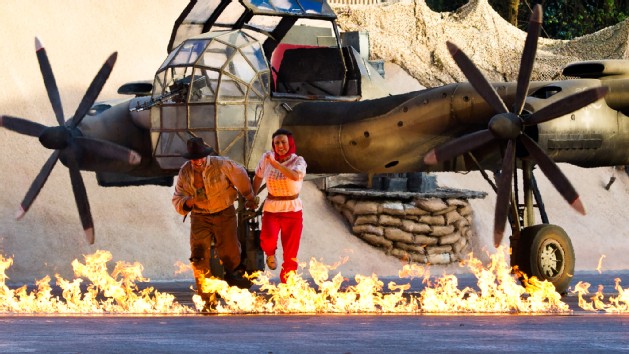 Indiana Jones™ Epic Stunt Spectacular!
Echo Lake
Raise your hand for the "casting call" when the casting director steps on stage to select adult volunteers. If chosen, you'll appear as a costumed extra in select sequences of the show!
---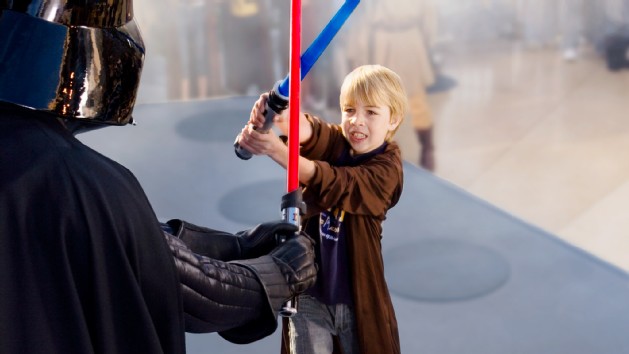 Jedi Training Academy
Echo Lake
Kids between the ages of 4 and 12, don a brown robe and pledge the Jedi Oath under the tutelage of a Jedi Master. The brilliant Star Wars fanfare stirs your spirit as you learn how to use The Force—and your wit—to wield your lightsaber. Behold how the Jedi Master hones your battle skills, for you never know when you will have to defend yourself against the Dark Side!
---
March of the First Order
Hollywood Boulevard
Clear the way for Captain Phasma as this tough veteran commander leads her squad of Stormtroopers from Star Wars Launch Bay to Center Stage at Disney's Hollywood Studios during a fearless demonstration of the First Order's obedience and strength.
---
Meet Buzz Lightyear & Woody at Pixar Place
Pixar Place
Join Buzz Lightyear and Woody on the set for your very own photo shoot. Inside the Pixar Studios Camera Dept., you can practice your best poses in some of the most iconic scenes from Toy Story and Toy Story 2 on the way to your very own "screen test" moment on the set with Woody and Buzz. Lights, camera… smile!
---
Meet Chewbacca at Star Wars Launch Bay
Animation Courtyard
Get ready for a rebel rendezvous with this legendary Wookiee warrior.
---
Meet Disney Junior Pals in the Animation Courtyard
Animation Courtyard
Say cheese—and hi—to some favorite Disney Junior stars in a fun-filled picture and autograph session!
---
Meet Disney Pals near The Great Movie Ride
Hollywood Boulevard
Some of Disney's biggest names step out for an autograph and photo session with you. You never know who you might see! Appearances may include such celebrities of the stage and screen as Donald and Daisy Duck, Goofy, Pluto and more. Have your camera ready!
---
Mickey and Minnie Starring in Red Carpet Dreams
Commissary Lane
This classy couple is destined to see their names in lights—and sign autographs for adoring fans like you!
---
Star Wars: A Galactic Spectacular
Conclude your day in a galaxy far, far away with an all-new nighttime spectacular bursting with memorable Star Wars moments.
---
Star Wars: A Galaxy Far, Far Away
Hollywood Boulevard
Witness the power of this all-new live show that brings iconic Star Wars moments to life.
---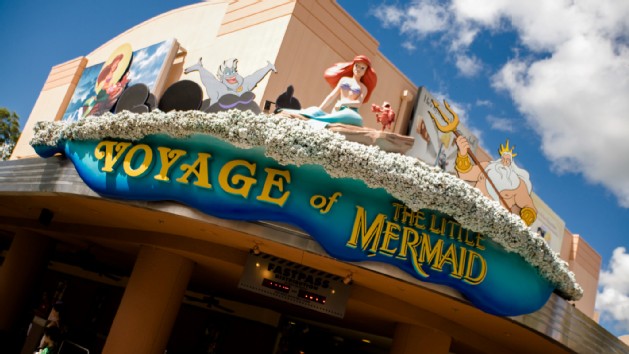 Voyage of The Little Mermaid
Animation Courtyard
Enter a world where the ocean floor is full of fish and Ariel longs to stroll and dance with humans. Follow her adventures as the show recreates selections from the Disney animated classic, using large and colorful puppets, live performers, special effects and movie clips.