The TODAY Cafe is coming to Universal Orlando this spring! This café is inspired by NBC's popular morning show, TODAY! This brand-new cafe will make guests feel like they have been transported right onto the TODAY show's set! The café will feature unique theming and specialty menu offerings. TODAY Cafe will be located at Universal Studios Florida. You will find it right inside the Universal arches. It will be right across the street from the Universal Studios Store. TODAY Cafe will be the perfect spot to grab breakfast, lunch or a snack before or after enjoying the theme parks for the day. Universal's creative and culinary teams have both teamed up with TODAY to create one-of-a-kind experiences! Let's take a look at what's in store!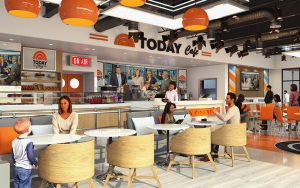 The Dining Experience
The café's venue is designed to make guests feel as though they have stepped right onto the set of Studio 1A in New York City where TODAY broadcasts daily. You will see bright orange awnings and large floor-to-ceiling windows that will line the outside of the café. There will also be an outdoor seating area designed to look like the TODAY plaza. Inside the café guests will be able to step into the stage lighting and TODAY's vibrant orange theming with a modern and sleek design. When guests sit down to enjoy their cup of coffee and food, they can catch up on top headlines from TODAY's live broadcast which will be playing inside the cafe!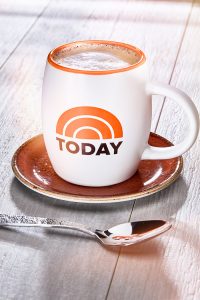 Eat & Drink
The TODAY Cafe will have its own specialty coffee blend that has been made exclusively for the venue! This special blend will feature locally-roasted private label coffee! Guests will have the opportunity to sip handcrafted cappuccinos, espresso, lattes, iced coffee and more while enjoying pastries, made fresh on-site daily! This combination makes for the perfect breakfast or afternoon pick-me-up! Guests will also be able to enjoy unique and healthy menu options including avocado toast and an organic acai bowl, as well as sandwiches and salads! One of the standout features of the TODAY Cafe menu will be seasonal dishes inspired by a TODAY personality!
Classic Italian Sandwich
Porchetta, spicy capicola, coppa, provolone cheese, roasted tomato, arugula, basil aioli on a baguette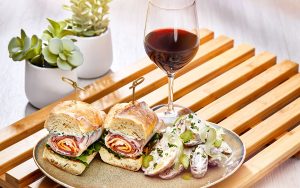 Avocado Toast
Fresh avocado, tomato, cucumber, artichokes, grilled red onion, roasted red pepper, tomato aioli, spring mix on toasted farmer's white bread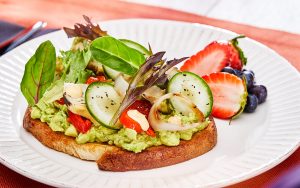 Asian-Inspired Chicken Salad
Baby arugula, napa cabbage, radicchio, shitake mushrooms, daikon sprouts and wasabi cashews topped with soy peanut vinaigrette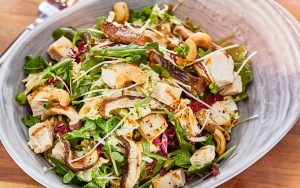 Roasted Cauliflower Salad
Brussel sprouts, arugula, farro, avocado and prosciutto topped with lemon olive oil vinaigrette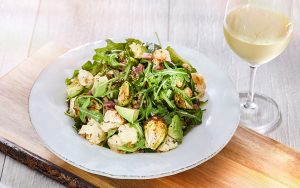 Vegan Sandwich
Oven roasted Portobello mushrooms, peppers, zucchini, carrots, vegan jalapeno cheese, sundried tomato pesto on cranberry artisan bread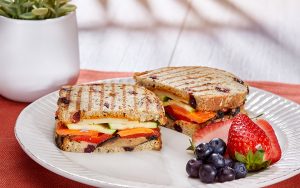 Inspired by the fourth hour of the TODAY show, the café will have wine and beer on tap, as well as a delicious cheese platter for two!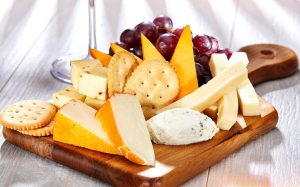 We are so excited for this new addition to Universal Studios Florida! Contact your Kingdom Magic Vacations Travel Planner today to plan your next visit to Universal or to any destination that you are dreaming of visiting next!